Tips
How to Dispute a Surprise Medical Bill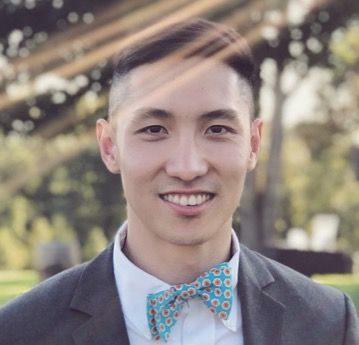 Khang T. Vuong, MHA
12 Jul 2021
After seeking care at a hospital, primary care provider, or urgent care facility, you could end up receiving a surprise medical bill in the mail. These bills are typically for costs because of a misunderstanding about your insurance deductible or because you were unaware of how much the care would cost. Fortunately, there are several steps you can take to negotiate or dispute these bills.
With Mira, members pay a monthly fee and get access to several urgent care facilities in their area, lab testing sites, and savings on prescriptions. Mira members are less likely to receive a surprise bill because of the straightforward costs of each visit (typically just $99 for an urgent care visit). Sign up for a membership today.
How To Avoid Getting a Surprise Medical Bill
The best way to not have to deal with surprise billing is to cut off the opportunities to incur additional or unknown charges while you're at the facility. Here are some tips you can follow to avoid getting an unpleasant bill from your doctor or healthcare facility:
Read and understand your health insurance policy. Every insurance plan has limitations so it is important to understand exactly what services your policy will and will not cover.
For non-life-threatening conditions, urgent care and retail clinics may be significantly cheaper options. The emergency room will be significantly more expensive than a PCP or urgent care for basic conditions or minor injuries.
Always ask for a receipt after each visit to make sure you have the final visit fee on record and no mistakes have been made. This is a good time to dispute a charge that no one communicated to you, while the conversations you've had are fresh on everyone's minds.
Make sure that blood work and lab tests are being done in-house. If the tests are being sent to an outside lab, make sure that your insurance will cover that lab.
If you do not have insurance or have a high deductible health plan where you're paying out-of-pocket, Mira could be a great option for you to get guaranteed prices for urgent care, savings on prescriptions, and lab tests.
How To Dispute a Medical Bill
Below we outline 8 steps that you can take to dispute a surprise medical bill in case you've already received charges that you don't agree with.
1. Contact the revenue cycle (billing department) at the facility for an itemized bill
First, you can contact the billing department of the facility in which you sought care and ask for an itemized bill. In addition, you should ask for a bill with the lowest level CPT and MS-DRG codes.
Medicare Severity Diagnosis Related Groups (MS-DRG) are used to classify the diagnosis of the patient. Current Procedural Terminology (CPT) identifies all of the procedures that were done to treat the patient.
Getting your MS-DRG and CPT can help you figure out exactly what services you have been billed for and clear up any mistakes if you were billed for the wrong service.
2. Make sure all procedures are coded accurately
Hospitals are reimbursed differently depending on the diagnosis and procedures done. For example, an episode of sepsis could cost 5 times as much if you were put on a mechanical ventilator (W MV) compared to sepsis without any major complication or comorbidity (MCC).
You can request a review of the codes with your attending physician or get a second opinion to make sure all codes are accurate.
Example of medical bill coding.
3. Check if there were any denials from the insurance
You can also request an explanation of the benefits statement from your insurance company and see the total amount covered and not covered. Determine what was not covered and cross-check with your insurance policy to see if that specific service should have been covered. You can contact your insurance and ask to file an appeal form should you think there are mistakes made in the process.
Get Mira - Health Benefits You Can Afford.
Get doctor visits, lab tests, prescription, and more. Affordable copays. Available in 45+ states. Only $45/month on average.
4. If you don't have insurance and qualify for Medicaid, you could get covered retrospectively
The monthly salary necessary to qualify for Medicaid varies by state. In New York, if you are single and make less than $844/month, you can qualify for Medicaid. In most states, Medicaid will cover you retrospectively up to 90 days for unpaid medical bills from the application date.
Therefore, if you believe you qualify for Medicaid, it is important to apply as soon as possible if you receive a surprise medical bill.
5. Try to negotiate with the right department
Most not-for-profit hospitals are required to provide charity care (free care) in exchange for tax-exempt status. These programs often require you to show financial proof and evidence that you are not eligible for any government-assisted programs. You can research your hospital's charity care program to get in touch with someone in charge.
6. Set up a payment plan
Almost all healthcare providers allow you to set up a plan for monthly payments with or without interest. Payment plans can help you spread out when you make payments for your bill and can be set up through the billing department.
7. Do not delay
If you received a surprise medical bill, do not delay disputing or paying it. Occasionally, hospitals can sue for unpaid medical bills. If you wait too long to respond then the facility might not be as willing to work with you.
8. Get help from an external organization
Various organizations like debt.org and MetisAdvocacy can help you review and dispute your hospital bills. These organizations can help review your bills, identify errors, resubmit claims, and explain your options.
Virtual care for only $25 per visit
Virtual primary care, urgent care, and behavioral health visits are only $25 with a Mira membership.
Surprise Medical Bills Frequently Asked Questions (FAQs)
Why do surprise bills exist?
There are multiple factors that come into play when it comes to how much a visit to your doctor's office or hospital stay will cost. The two most common reasons surprise bills exist are claim denials and out-of-network providers.
Your claim may be denied by your insurance provider for several reasons. Some of these reasons include:
Service may not be covered by your plan
Insufficient detail was provided in the claim
The service was not medically necessary
You exceeded the limits in coverage of your plan
Paperwork mixups
In addition, if you used an out-of-network provider, you may receive a surprise bill. Therefore, it is essential that you confirm that your doctor accepts your insurance and that any lab work is being completed in-house.
What is balance billing?
If you go to an out-of-network provider, the office will bill your insurance company for a certain amount for the service you received. If your insurance company will not pay the full amount that they are charged, you will be responsible for paying the remaining fees to the health care provider. Balance billing is not allowed for in-network providers; however, it is legal if you seek care at an out-of-network provider.
Balance billing can get more complex during emergency situations when the patient does not have a say in who they are treated by. Some states have restrictions for services that you cannot get balance billed for. For example, in New York, you cannot get billed if an in-network doctor was unavailable at the hospital or if an out-of-network doctor provided services without your knowledge.
Luckily, there will likely be new federal legislation protecting patients against surprise balance billing by early 2022.
What if I receive a surprise balance bill for an emergency service?
Each state has a different process you need to go through in order to dispute or protect yourself against a surprise balance bill. In New York, you can fill out the following form if you were billed for emergency service.
If you are covered by an HMO or insurer that is subject to New York law, you can fill out an Assignment of Benefits form and mail this form along with your bill to both your insurance company and health care provider.
If you are uninsured or your employer/union is self-insured, you can complete an IDR Patient Application. This form can be sent to the New York State Department of Financial Services.
If you live in another state, you can find the regulations and process regarding surprise balance billing online.
Bottom Line
Surprise medical bills can occur for many reasons, such as receiving services that are not covered by your plan or being treated by an out-of-network provider. It is important to know that if you believe you were wrongly charged for services, you can dispute your bill by getting an itemized bill, requesting an explanation of benefits from your insurance company, or working with an outside agency for help.
If you are uninsured or have a high deductible plan, a membership with Mira can help give you some peace of mind by giving you access to low-cost urgent care visits, lab tests, and prescriptions.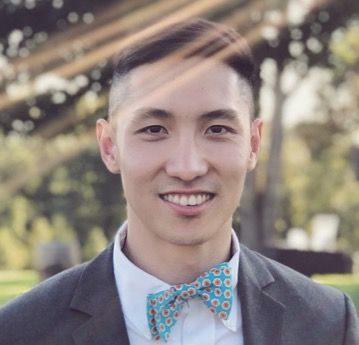 Khang T. Vuong received his Master of Healthcare Administration from the Milken Institute School of Public Health at the George Washington University. He was named Forbes Healthcare 2021 30 under 30. Vuong spoke at Stanford Medicine X, HIMSS conference, and served as a Fellow at the Bon Secours Health System.