Public Health
What Do COVID-19 Antibody Results Mean?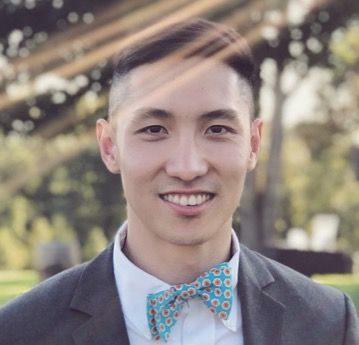 Khang T. Vuong, MHA
6 Apr 2022
The two main types of COVID-19 tests are diagnostic tests (PCR and antigen) and antibody tests. While diagnostic tests detect an active COVID-19 infection, antibody tests detect past infection with COVID-19.
Different Types of COVID-19 Antibody Tests
There are two main types of tests for COVID-19: diagnostic tests and antibody tests.
Diagnostic tests can detect whether or not you have an active infection of COVID-19. There are two categories of diagnostic tests, molecular PCR tests, and rapid antigen tests.
Antibody (serology) tests detect a previous infection with COVID-19 but do not show if you are currently infected. If you had coronavirus, your immune system may have produced antibodies to fight the infection. Antibody tests are completed by collecting a blood sample and results are typically available within 1-3 days.
When to Get an Antibody Test
In the graphic below, we outline when you should consider getting a PCR, antigen, and antibody test for COVID-19. If you want to see if you were previously infected with COVID-19, you should get an antibody test.
If you need a test for travel purposes, most states ask for a PCR test; however, a few states will accept an antigen test as well. If you had recent exposure to someone who has COVID-19 or has symptoms, you should get a diagnostic test. An antigen test will give you results faster, but the results of a PCR test are more accurate. If you get a negative antigen test, your provider may want you to confirm these results by getting a PCR test as well.
What Your COVID-19 Antibody Test Results Mean
Get Mira - Health Benefits You Can Afford.
Get doctor visits, lab tests, prescription, and more. Affordable copays. Available in 45+ states. Only $45/month on average.
Positive Test Result
A positive test result means that you may have been previously infected with the virus that causes COVID-19. It is currently unknown how long the COVID-19 antibodies last and if they can protect you from being reinfected, especially with new and highly transmissible strains of COVID-19 circulating in the U.S.
In addition, it is possible to get a false-positive result due to testing errors or previous infection with a common cold that is similar to COVID-19. Therefore, if you have the COVID-19 antibodies, you are not necessarily immune to COVID-19 and you should continue to wear a face covering and practice social distancing.
Negative Test Result
A negative test result means that you most likely were not previously infected with COVID-19. If you recently had COVID-19, you should wait about three weeks before getting the antibody test, as it can take 1-3 weeks for the body to produce antibodies. If you get tested too soon after infection, your test can be a false negative result.
Equivocal Test Result
An equivocal test result is neither positive nor negative. You may get this test result if you have antibodies for a common cold that is similar to COVID-19 or if your body hasn't produced enough antibodies yet to yield a true positive result. You may want to get retested in a few weeks for a more accurate result.
Virtual care for only $25 per visit
Virtual primary care, urgent care, and behavioral health visits are only $25 with a Mira membership.
Getting an Antibody Test After COVID-19 Exposure
Since the antibody test assesses past infection, you should not get a test if you currently have symptoms of COVID-19. According to the Centers for Disease Control (CDC), it typically takes at least 1-3 weeks after getting sick for a patient to develop the antibodies for COVID-19.
If you were exposed to someone with COVID-19, you should aim to get a diagnostic test about 5 days after exposure. Do not get the diagnostic test the same day you were exposed, as your results will not be accurate. Your COVID-19 diagnostic test should be accurate if you are currently presenting with symptoms.
Accuracy of COVID-19 Antibody Tests
In order to be approved, antibodies must have a sensitivity of 90% and specificity of 95%. Sensitivity is the ability for a test to detect a true positive result (presence of the antibodies) and specificity is the ability for the test to detect a true negative result (the absence of antibodies). However, different antibody tests vary inaccuracy.
Even if you test positive, there is still a chance that your results are a false positive. In fact, in areas where there is a low prevalence of COVID-19, the number of false-positive tests has been nearly the same as the number of true positives. Before getting an antibody test, research the type of test that you will get and its accuracy. Some of the more accurate tests include those developed by Mount Sinai Hospital and Roche Holding AG.
Vaccination and COVID-19 Antibodies
Many experts are recommending that you get the COVID-19 vaccine when it becomes available to you even if you previously had coronavirus and testing positive for the antibodies. It is unknown how long antibodies last, how protective they are against reinfection, and they are affected by the emergence of new strains.
Therefore, in order to have the strongest immune response and prevent yourself from getting sick with COVID-19, it is recommended that you get the vaccine. If you had COVID-19 in the last 90 days or received monoclonal antibody therapy, you should ask your provider when it is best to get vaccinated.
Checking COVID-19 Vaccine Efficacy with an Antibody Test
Public health officials are recommending that people hold off on getting an antibody test to see if the COVID-19 vaccine was effective because natural infection and the COVID-19 vaccine produce different types of antibodies. The natural infection produces both nucleocapsid and spike protein antibodies, while some vaccines may only produce spike protein antibodies.
Commercial tests for antibodies may test for nucleocapsid antibodies, spike protein antibodies, or both. Therefore, if you got the COVID-19 vaccine and then get an IgG/IgM nucleocapsid antibody test, your result will be negative. This does not mean that your vaccine is ineffective. Instead, it means that the vaccine helped your body produce a different type of antibody for COVID-19.
There is a list of FDA authorized antibody tests and what type of antibodies they detect. If you ultimately decide to get an antibody test after being vaccinated, you should make sure that you talk to your provider to get a test that will detect the specific antibodies produced by the vaccine and be aware that there are false-negative results.
Sources:
https://www.cdc.gov/coronavirus/2019-ncov/testing/serology-overview.html#:~:text=Antibody%20tests%20check%20your%20blood,COVID%2D19%20infection.
https://www.wsj.com/articles/tested-positive-for-coronavirus-antibodies-dont-let-your-guard-down-11591794007
https://www.fda.gov/consumers/consumer-updates/coronavirus-disease-2019-testing-basics
https://www.citymd.com/news/understanding-covid-19-results
https://coronavirus.medium.com/so-you-got-your-antibody-test-results-back-now-what-9630c633ffb1
https://medical.mit.edu/covid-19-updates/2020/06/how-accurate-diagnostic-tests-covid-19
https://www.gideononline.com/2020/10/01/antigen-vs-antibody-what-is-the-difference/
https://www.citymd.com/news/covid-19-testing-update
https://newsroom.questdiagnostics.com/2020-04-28-Quest-Diagnostics-Launches-Consumer-Initiated-COVID-19-Antibody-Test-Through-QuestDirect-TM
https://www.aamc.org/news-insights/your-covid-19-testing-questions-answered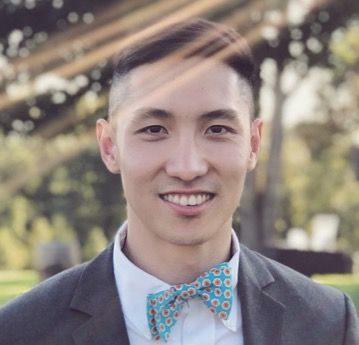 Khang T. Vuong received his Master of Healthcare Administration from the Milken Institute School of Public Health at the George Washington University. He was named Forbes Healthcare 2021 30 under 30. Vuong spoke at Stanford Medicine X, HIMSS conference, and served as a Fellow at the Bon Secours Health System.