Tips
10 Health Insurance Terms To Know In 2023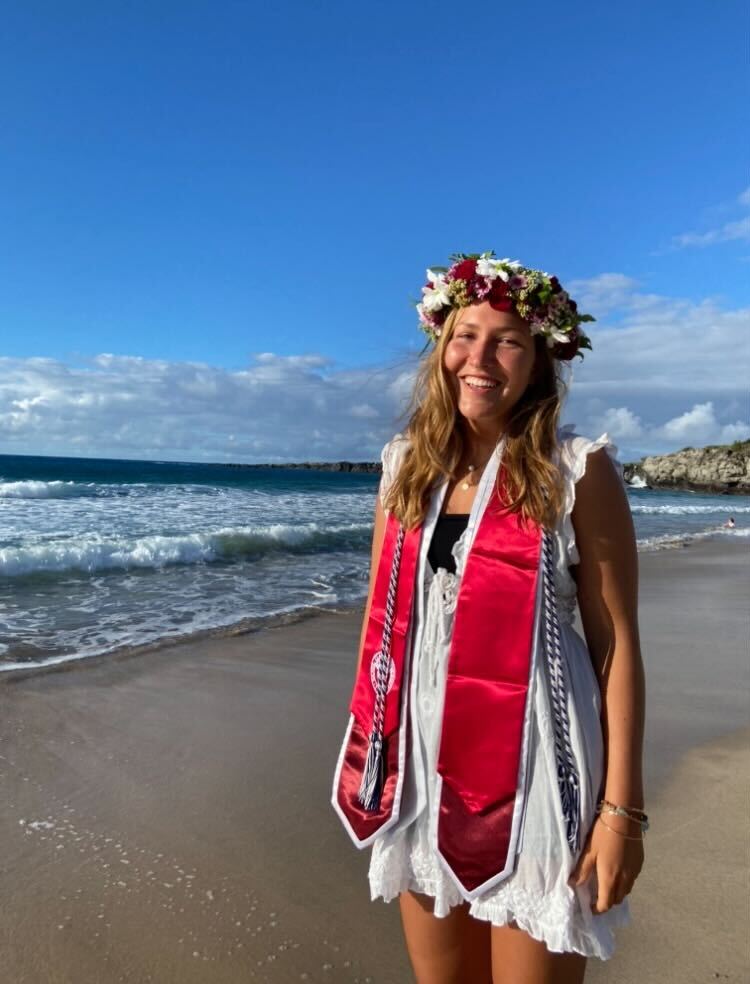 Understanding health insurance is a massive undertaking. We at Mira compiled ten health insurance terms that are helpful to know and understand, especially in 2023. These ten terms and many others are useful when handling your or your loved one's medical care and claims.
What Are 10 Health Insurance Terms I Should Know In 2023?
Health insurance jargon can be confusing. Dr. Tetine Sentell, Interim Dean for the Thompson School of Social Work and Public Health at the University of Hawaiʻi at Mānoa, states what makes it worse is that "often the need to understand this information takes place when things are stressful due to health reasons or financial concerns."
Understanding basic terminology can prepare you for when these words arise in your healthcare journey. They can also serve as a foundation for future insurance terms that may apply to you in specific circumstances.
An HSA is a "savings account that lets you set aside money on a pre-tax basis to pay for qualified medical expenses" (Healthcare.gov). Qualified medical expenses include things such as:
Deductibles
Copayments
Coinsurance
Ambulance
Flu shots
Hearing aids and batteries
Laboratory fees
Physical therapy
Vaccines
Other expenses
HSA funds usually can not be used to pay your monthly premium. You can use your HSA funds supfront using your HSA Bank Health Benefits Debit Card or pay out of pocket and reimburse yourself later. You are only eligible to open an HSA if you have a particular type of health insurance called a high-deductible plan (HDHP). Your HDHP must be HSA-eligible. HSA Bank offers additional information on the process of obtaining an HSA and precisely who is eligible.
An HRA is a Health Reimbursement Arrangement or Health Reimbursement Account, an "employer-funded group health plan from which employees are reimbursed tax-free for qualified medical expenses up to a fixed dollar amount per year" (Healthcare.gov). Funds in your HRA can usually be used for medical services such as:
Prescriptions
Copays
Insurance Premiums
Deductibles
Vision
Dental
An HRA is employer-owned and funded; unused amounts can sometimes be rolled over to be used in the following years. HRAs are only available through your current employer. Therefore, if you quit or are terminated, you will lose access to your HRA funds. You sign up for an HRA through your employer during the open enrollment period. HRAs allow more employee autonomy when paying for (qualifying) medical expenses.
An FSA is "an arrangement through your employer that lets you pay for many out-of-pocket medical expenses with tax-free dollars" (Healthcare.gov). Some expenses you can use your FSA funds towards include:
Insurance copayments and deductibles
Qualified prescription drugs
Medical devices
Diagnostic tests and pregnancy tests
Preventive care, including vision and dental care
Smoking cessation programs
Acupuncture and chiropractors
Unlike an HRA, your FSA is owned by you, the individual employee, and can be carried over to different employers. Both you and your employer contribute to your FSA account, allowing you to put a portion of your income aside to later use for qualified medical expenses.
An HDHP is "any plan with a deductible of at least $1,400 for an individual or $2,800 for a family" (Healthcare.gov). HDHPs have a higher deductible than the average insurance plan, where monthly premiums are much lower.
You can use an HDHP with an HSA, which lets you pay for certain medical expenses with money free from federal taxes. This is allowed only with an HSA-eligible HDHP. Enrollment into an HDHP can occur during the open enrollment or a special enrollment period, should you qualify.
Those who may benefit most from an HDHP are typically relatively healthy and do not expect significant medical expenses within the year. This table from this Mira article outlines the minimum and maximum deductible prices for individual and family HDHPs.
Minimum and Maximum Deductibles for Individuals and Families 2021 & 2022
Year

2021

2022

Min. Deductible
Max. Deductible
Min. Deductible
Max. Deductible
Individual
$1,400
$7,000
$1,400
$7,050
Family
$2,800
$14,000
$2,800
$14,100
SPP refers to paying out of pocket for medical expenses. Rather than using private or public health insurance, you choose to pay for your treatment directly. This can be by choice or necessity if you do not have health insurance. You will either pay all or part of the total medical costs you incur. Many providers and clinics offer discounts for self-pay patients based on individual or household income. This is usually referred to as a sliding fee scale.
An EOB is a "statement from your health insurance plan describing what costs it will cover for medical care or products you've received" (Cigna). Your EOB is only generated when your provider submits a claim for your services. Your EOB is not a bill but a tool to better understand the cost of the care you received. You can see any money you potentially saved by visiting your in-network providers and any out-of-pocket medical expenses you might be responsible for.
EOBs help explain how your plan will share costs and outlines your expenses. They typically have three main pages outlining the care you received. These generally are as follows:
Get Mira - Health Benefits You Can Afford.
Get doctor visits, lab tests, prescription, and more. Affordable copays. Available in 45+ states. Only $45/month on average.
Explanation of Benefits Page Summarization
Page Number

Summarizes:

Page 1

Your details as a patient
All medical services you received and from whom
Cost of services
Any discounts
Amount paid by your health insurance plan
Amount not covered and that you may be responsible for
Amount paid from any spending accounts (e.g., HRA)
Any outstanding amount you need to pay

Page 2

glossary of the terms and definitions included in your EOB
instructions for how you can appeal a claim if you were denied

Page 3

more specific details about the cost of the care you received
Will include any out-of-pocket expenses incurred
Source: Cigna
Open enrollment is the "yearly period in the fall when people can enroll in a health insurance plan for the next calendar year." The open enrollment period usually spans from the current year's month of November to the following year's January. The enrollment period for most states' 2023 marketplace health plans spans November 1, 2022, through January 15, 2023. Employer-sponsored health plans may have different enrollment periods, so it is essential to check with your employer.
If you miss this period, you may still be eligible to enroll if you qualify for a special enrollment period (SEP). A SEP is defined as the "time outside the yearly Open Enrollment Period when you can sign up for health insurance." You must qualify for SEP by having experienced qualifying events such as:
losing health coverage
Moving
getting married
having a baby or adopting a child
your household income is below a certain amount (150% of FPL)
This Federal Poverty Level (FPL) Calculator is beneficial in determining what percentage of the FPL your household income is at and, therefore, if you may potentially apply for a SEP. FPL is different in some states, such as Alaska and Hawaii, so it is important to take note of any different income standards in your state. Depending on the qualifying event, you may have 60 days before or 60 days after the event to enroll in a plan. For job-based plans, a 30-day minimum SEP must be provided.
A premium is an amount you pay each month for your health insurance plan. This is an important term to understand as it is the foundation of your and everyone's health insurance. Aside from paying a monthly premium, other essential words to know include deductible, copayments, and coinsurance. This past Mira article outlines these three vital insurance terms to know and understand; we have summarized them again below:
Deductible: the fixed amount you must pay each year before your health insurance benefits begin to cover the costs
Copayment: set or fixed-dollar amount you are required to pay each time a particular medical service is used
Coinsurance: the percentage of costs of a covered health care service you pay after meeting your deductible
Your benefit period is the "length of time an insurance policyholder or their dependents may file and receive payment for a covered event" (Investopedia). Your benefit period will vary based on your specific plan, so it is essential to check your plan's policy to understand your benefit period. Your benefit period is when you, the insurance policyholder, or your plan's dependents can file and receive payment for a covered medical service or event.
For the public insurance program Medicare, your benefit period varies based on when you sign up during your 7-month enrollment period. The enrollment period begins three months before you turn 65 (the age at which most qualify for Medicare) and the three months following you turning 65.
If you sign up:

Coverage starts:

Before the month that you turn 65
The month you turn 65
The month that you turn 65
The next month
1 month after you turn 65

In 2022: 2 months after you sign up

Starting January 1, 2023: the following month

2 or 3 months after you turn 65

In 2022: 3 months after you sign up

Starting January 1, 2023: the following month
Source: Medicare.gov
Your network refers to "the facilities, providers, and suppliers your health insurer or plan has contracted with to provide health care services" (Healthcare.gov). When you receive medical care, it will be with healthcare professionals in-network or out-of-network. The network you have access to depends on your plan type. The type of health plan you choose will reflect your flexibility in choosing your healthcare providers and requiring a referral to seek a specialist. Some standard plans and their features include:
Health Maintenance Organizations (HMOs):
Typically have lower insurance premiums and out-of-pocket costs
Lots of flexibility in choosing providers
Requires a primary care physician (PCP) referral before seeking specialty care
If out-of-network providers are used expect to pay entirely out-of-pocket
Point of Service Plans (POSs):
Usually have higher premiums than HMOs because they cover out-of-network doctors and have higher expenses for in-network care
Requires a referral from a primary care physician before seeing a specialist
Preferred Provider Organization (PPO):
Typically have higher premiums than HMOs or POS plans
Those enrolled can freely seek specialists and out-of-network physicians without a referral
A great option for those requiring frequent and various care and who can afford higher premiums
Virtual care for only $25 per visit
Virtual primary care, urgent care, and behavioral health visits are only $25 with a Mira membership.
Exclusive Provider Organization (EPO):
Not a commonly chosen plan-type
Only cover in-network services
Usually have a more extensive network than HMOs
May not require a referral from a primary care physician.
Premiums are higher than HMOs but lower than PPOs
Mira
Another important term to know in 2022 is Mira! We are a health insurance alternative looking to make high-quality health care accessible and affordable. As of 2022, we have over 20,000 members and have services in 47+ states. Mira charges members a small monthly fee, an average of $45 a month, and negotiates so that our members can access low-cost urgent care visits, affordable lab testing, and discounted prescriptions at up to 80% off.
This article outlines Mira's ratings and reviews as of 2022. A commonly used analogy for Mira and its ability to ensure affordable rates for its members is to think of us like a Costco.
Source: Mira
Health Literacy
A cell phone survey by United Healthcare revealed that only 9% of its 1,000 participants knew all four insurance terms the company asked about. The four terms were "health plan premium," "health plan deductible," "out-of-pocket maximum," and "coinsurance." This emphasizes the need for an increase in health literacy, defined as "the degree to which individuals can find, understand, and use information and services to inform health-related decisions and actions for themselves and others" (CDC).
Dr. Sentell has conducted numerous studies on health literacy and its complex relationship within the U.S. Healthcare System. Through her research, she has found the need for "policies and systems that use plain language to ensure that everyone has access to health insurance information that can be easily understood and that is relevant to them."
Health Insurance Terms Frequently Asked Questions (FAQs)
Consider this additional information regarding health insurance terms you should know.
How Can I Improve My Understanding Of How Health Insurance Works?
Reading this article is a great start! Being proactive and informing yourself can help you feel more confident in understanding how health insurance works. Dr. Sentell notes that "people should not be afraid to ask questions of providers and staff in health care systems or health insurance companies to make sure you understand the information and how it applies to you or your loved one." Your providers are there to ensure you understand what is going around. They can be an excellent resource, or give you excellent resources, to better understand the insurance terms applicable to your situation.
What Are Some Other Terms I Should Be Familiar With?
This answer will vary as everyone's healthcare is different. Terms that you have never heard of have the capability of becoming essential overnight. Understanding health insurance terminology and continuing to build on it is crucial. Very few understand health insurance at an expert level, which is okay; what matters is that you understand the terms that apply to you and your loved ones.
What Time of the Year Should I Be Most Familiarized with Insurance Terms?
Although it is always helpful to understand insurance terminology, knowing your terms in the preceding months of open enrollment is critical. Another important season to brush up on words would be flu season. However, medical emergencies are unexpected. Therefore, being prepared and knowing the jargon could save you time and money.
Bottom Line
Health insurance is confusing for just about everyone! In the United State's Health Care system, understanding what your health insurance covers and how to get health insurance in the first place is essential. These ten terms, and many others, are a significant first step in taking ownership of your or a loved one's health care. If insurance gets complicated, be sure to ask, as your providers and health insurance administrators can be an incredible resource.
If you're looking for a more affordable alternative to health insurance, Mira might be an excellent fit. For an average of $45 per month, members get access to low-cost urgent care visits, affordable lab testing, and discounted prescriptions at up to 80% off. Sign up today and start saving on healthcare!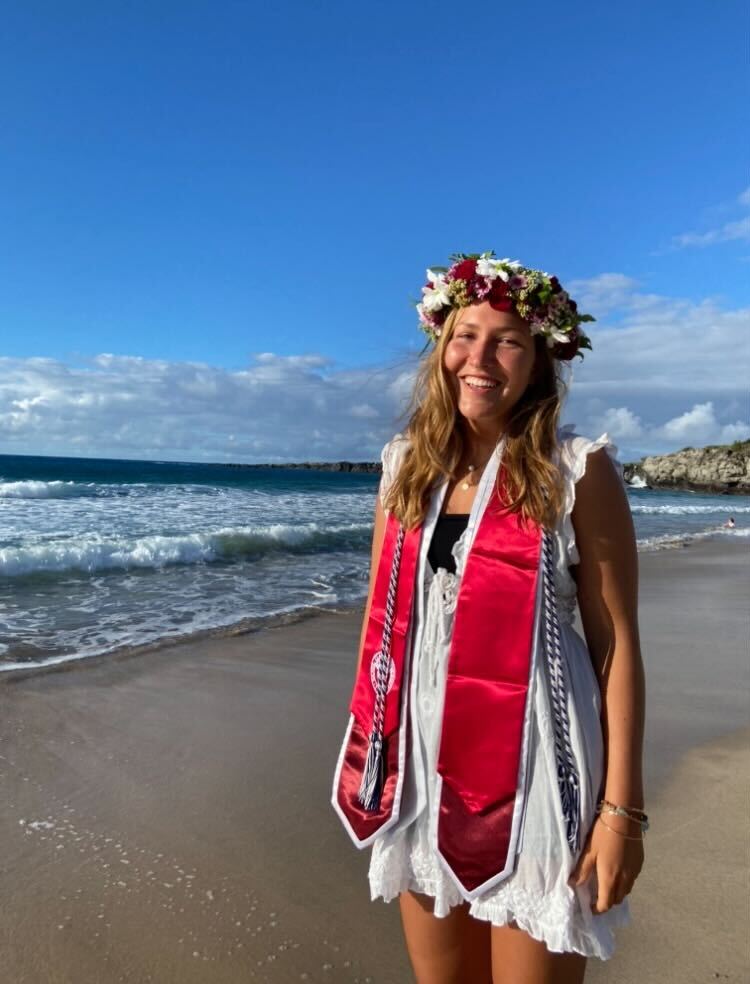 Kendra Bean is from Maui, Hawaiʻi. She is currently enrolled at the University of Hawaiʻi at Mānoa, specializing in Epidemiology. She is passionate about improving health literacy and access to care, specifically in rural areas.