Public Health
When will gyms, restaurants, and hair salons reopen? Timeline in 50 states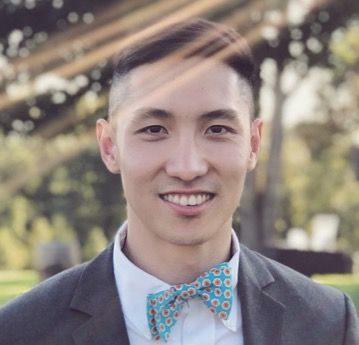 Khang T. Vuong, MHA
12 Jul 2021
Written by Jacqueline Slobin and Khang Vuong
What are the stages of reopening?
Beginning in mid-March, schools, businesses, and other operations have been put on hold to slow the spread of COVID-19. As each state begins the process of reopening, they need to consider testing and contact tracing, coronavirus deaths, hospital capacity, and implement a plan. Most reopening plans are set to occur in three main stages in order to mitigate the spread of coronavirus. Here is a brief summary of what types of businesses will reopen in each phase:
Phase One
Elective surgeries may resume with facilities that adhere to CDC guidelines
Gyms may reopen with strict physical distance and cleaning protocols. Large gyms, such as Planet Fitness or LA Fitness, may need to limit occupancy and spread out equipment as well
Phase Two
Schools and recreational programs, such as summer camps, can reopen
Larger restaurants, movie theaters, sporting venues and religious centers can reopen with physical distance protocols
Bars may reopen with physical distance protocols and at lower occupancy
Phase Three
Nursing homes may reopen for in-person visitation under some hygienic protocols
What are essential and non-essential businesses?
As most states implemented stay-at-home orders to slow the spread of COVID-19, many businesses were mandated to temporarily close or shorten their hours. While definitions of essential and non-essential businesses differ across states and cities, the Department of Homeland Security released general guidelines regarding the difference between essential and nonessential differences.
Essential businesses generally include health care facilities, supermarkets, pharmacies, and food banks, while nonessential businesses include salons, museums, and theaters.
What will reopening look like for some of these businesses?
Fast Food Restaurants
Wendy's, Chick-fil-A, and Shake Shack are planning on reopening with the implementation of sanitation stations, markers on the floor indicating a suggested distance to keep between customers, and increased take-out options. Some fast food restaurants have been opening across the United States since late-April. Waffle House, BJ's and Apple Bee's have been implementing a variety of policies that include employees wearing masks, keeping 6 ft distance from customers, and regular sanitation.
Get Mira - Health Benefits You Can Afford.
Get doctor visits, lab tests, prescription, and more. Affordable copays. Available in 45+ states. Only $45/month on average.
Restaurants with Dining Rooms
As sit down restaurants begin to reopen, they will be mandated to limit the maximum capacity in their space at one time. This may pose an economic problem for restaurants and other small businesses, as they will not be able to generate sufficient revenue at only 25-50% capacity. Additionally, many business owners may choose to continue with take-out only for liability reasons. When they do reopen, sit down restaurants will likely be using disposable menus, single use condiments, and possibly sneeze guards.
Gyms
Since their closure, large chain fitness centers like LifeTime and Class Pass have been creating extensive plans for reopening. Once gyms reopen, class sizes will likely be downsized, there will be more frequent cleaning, masks may be mandated, and temperatures may be taken before entering. The plans vary by gym, but it is important to be cognizant of the risks when working out. Some experts suggest that individuals should wear face coverings and bring their own disinfectants even if the gym does not require this.
Hair and Nail Salons
Like gyms, salon owners have been working on safe plans for reopening for the past several months. Warren Tricomi and Natura Spa are two salons that have created plans for a safe and smooth reopening. Some of the safety precautions that salons will take are having every customer and employee wear a face covering, use disposable hair brushes and nail clippers, and have employees sit behind a plastic shield. Many salons will also only take appointments, rather than walk-in clients, at first and have customers wait in their car until their seat has been sanitized.
State-by-state Guidance for Reopening
Some states have been hit particularly hard by the COVID-19 outbreak. Their plans for reopening restaurants, shops, and other businesses can be heard daily on the local news and are briefly described below. This data was updated on July 1st 2020:
New York
Reopening plans are phased by regions and were put into effect on May 15th - all regions except New York City are currently in phase 3
New York City is scheduled to enter phase 3 on July 6th without indoor dining allowed
Gyms are still closed, but many retail stores, restaurants that offer outdoor dining, and salons have reopened at limited capacity
New Jersey
New Jersey is currently in phase 2 of reopening with many restaurants, day care facilities, and stores opening at limited capacity
Casinos, arcades, bowling alleys, and museums will be permitted to reopen on July 2nd with a 25% maximum capacity
Gyms are still closed, but one-on-one personal training sessions are permitted
Illinois
As of June 26th, Illinois is in its 4th stage of its 5-phase reopening plan
In phase 4, most gyms, breweries, salons, theaters, libraries, and religious facilities are permitted to open at 25% capacity; however, playgrounds remain closed
Once Illinois enters phase 5, all of the aforementioned services will be able to open without limited capacity

Virtual care for only $25 per visit
Virtual primary care, urgent care, and behavioral health visits are only $25 with a Mira membership.
Massachussets
As of June 22nd, Massachusetts is in phase 2 of its 4-stage reopening plan
Indoor dining and salons are permitted to reopen and offices can increase their maximum capacity to 50%
The reopening of tanning salons, tattoo parlors, and personal training facilities is underway

California
As of June 12th, California is in phase 3 of its 4-stage reopening plan
Venues such as movies theaters, breweries, retail stores and gyms are permitted to reopen under social distancing protocols
Large gatherings such as concerts and sports venues are not open

Pennsylvania
The state has been divided into "red", "orange", "yellow" and "green" zones based on the severity of the outbreak in each region
As of June 26th, almost all regions have entered the green phases
Some businesses are allowed to operate at 75% capacity, dine-in services are permitted, and barber shops are reopening in green zones
Large gatherings are still not permitted in green regions

Michigan
Michigan is currently in stage 4 of reopening and delayed moving to state 5 due to recent spikes in cases
Retail, restaurants, outdoor recreation, and salons have reopened with distancing protocols
Due to the recent spike in cases, distancing and wearing masks is recommended

Texas
Due to a recent spike in cases, some bars have been ordered to close and indoor dining has been reduced to 50% capacity
The threshold for outdoor gatherings has been reduced from 500 to 100 people
Other stores and facilities are still remaining open with social distancing guidelines in place

Florida
Due to recent spikes in cases, bar owners have been asked to stop selling alcoholic beverages and several bars have been shut down
Salons, retail stores, museums, libraries, and recreational centers remain open under distancing and sanitation protocols

Maryland
Indoor dining, gyms, and casinos have been permitted to reopen under distancing protocols and 50% capacity
Outdoor amusement and activities is also permitted to reopen under 50% capacity
Bars and theaters remain closed
Wearing a mask and reopening dates for non-essential businesses
As many states begin to reopen nonessential businesses, it is crucial that you continue to practice social distancing and wear a mask. The CDC recommends that a cloth face covering is worn when you are exposed to individuals who are not part of your household. Wearing a mask in a public settings helps reduce the spread of coronavirus and is especially important in regions that are seeing peaks in cases. Note: a mask is not a replacement for social distancing and masks should not be worn by young children or individuals with breathing problems. For more information on when your state may see a peak in coronavirus cases, see our article When Will Coronavirus Peak and End- Data from 50 states.
According to healthdata.org, as of May 15th, 2020, some states announced dates for allowing non-essential businesses to gradually reopen with social distancing in place:
April 24, 2020: Alaska, Oklahoma
April 27, 2020: Tennessee, Montana, Colorado, Mississippi
April 29, 2020: Wisconsin
April 30, 2020: Alabama, new Mexico
May 1, 2020: Nevada, Idaho, maine, Hawaii, Illinois, Iowa
May 2, 2020, New Jersey
May 4, 2020: Puerto Rico, West Virginia, Indiana, Ohio
May 7, 2020: Michigan
May 8, 2020: Pennsylvania, Delaware, North Carolina
May 11, 2020: Kentucky New Hampshire
May 15, 2020: Maryland
References:
https://www.whitehouse.gov/openingamerica/
https://www.cnbc.com/2020/05/08/when-will-restaurants-and-bars-reopen-heres-what-experts-are-saying.html
https://www.eatthis.com/when-fast-food-restaurants-reopen-coronavirus/
https://www.health.com/fitness/gym-reopening-coronavirus
https://www.nbcnews.com/news/us-news/reopening-america-see-what-states-across-u-s-are-starting-n1195676
https://www.cnn.com/interactive/2020/us/states-reopen-coronavirus-trnd/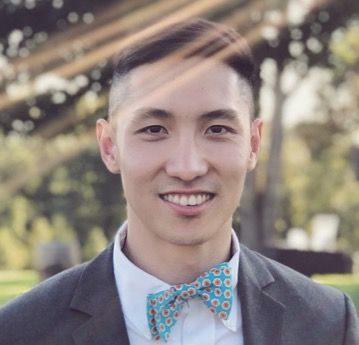 Khang T. Vuong received his Master of Healthcare Administration from the Milken Institute School of Public Health at the George Washington University. He was named Forbes Healthcare 2021 30 under 30. Vuong spoke at Stanford Medicine X, HIMSS conference, and served as a Fellow at the Bon Secours Health System.