The No Surprises Act took effect January 1, 2022, providing federal protections against surprise medical bills from out-of-network providers and facilities. Providers are banned from billing more than in-network cost-sharing amounts, and the act also established a federal dispute resolution process if your bill does not reflect the estimated charges.
Mira offers an affordable health coverage option for both the insured and uninsured. With Mira, healthcare consumers can drive down the costs of their care by having access to physicians for copays as little as $5 and up to 80 percent discounted rates on thousands of prescriptions and lab screenings. Try Mira today!
The No Surprise Act
The No Surprises Act took effect in January of 2022. This act provides federal protections against most surprise out-of-network medical bills and prohibits providers from billing patients more than the in-network cost-sharing amount. The No Surprises Act outlines a dispute process for surprise medical bills and establishes a patient-provider dispute resolution process for uninsured individuals to determine correct payment amounts. The Congressional Budget Office estimates the No Surprises Act will reduce federal health spending by $17 billion over the next ten years.
Most adults worry about unexpected medical bills, including privately insured patients. It is estimated that approximately 60 percent of Americans have been in debt from medical bills totaling at least $140 billion nationwide in outstanding medical debt. Nearly 1 in 5 emergency claims and 1 in 6 in-network hospitalizations include at least one out-of-network bill. The new federal protections will apply to most surprise bills for emergency and non-emergency services provided at in-network facilities, aimed to alleviate this worry.
What is Surprise Medical Billing
Surprise medical billing can occur when a patient receives out-of-network services during an emergency visit or from a provider at an in-network hospital without advance notice. For example, you may have an in-network surgeon and out-of-network anesthesiologist for a surgery. You can choose your in-network surgeon but oftentimes you have no choice about your other providers such as (but not all-inclusive) anesthesiologists or radiologists. This law prohibits providers from billing patients more than the in-network cost-sharing amount and allows consumers to appeal disputes over coverage of surprise medical bills to an external reviewer.
If you are going for a routine procedure and want an out-of-network doctor to be part of your care, the law requires that the doctor notifies you at least three days prior to your procedure, with a "good faith estimate" of how much you will be charged at the time of service. If you sign a form agreeing to pay extra, you could receive additional bills later. However, the hospital or clinic can't force you to sign the form as a condition of your care, and the form should include other choices of doctors who will accept your insurance.
Good-Faith Estimate
The No Surprises Act entitles patients to a "good faith estimate" before their appointment to better estimate the cost of care. ​​A good faith estimate applies to non-emergent care. Once an appointment is scheduled or requested, the facility must determine whether the individual is privately insured and wishes to use their insurance for their visit.
If the individual has health insurance, the healthcare facility must notify the insurer of an estimate of the expected charges. The insurer will then use this information to prepare an "advanced" explanation of benefits (EOB) to be sent to the patient. If the individual is uninsured, they will receive the good faith estimate directly from the provider or facility without going through an insurance plan.
The facility must provide the good faith estimate within one business day if the patient schedules care at least three business days in advance. If care is scheduled at least ten business days in advance, the facility must provide the good faith estimate within three business days of scheduling. Each good faith estimate must include the following information:
Patient's name and date of birth
A description of the primary item or service
An itemized list of items or services that are reasonably expected to be provided
Diagnosis codes and expected charges
A list of services or items that will require separate scheduling,
Disclaimers, including information on the availability of the patient/provider dispute resolution process
How to Appeal a Surprise Medical Bill
An uninsured or self-pay patient is eligible for the patient/provider dispute resolution process if their total billed charges from a specific provider are at least $400 more than the expected charges listed on the patient's good faith estimate for a particular provider. This threshold would include costs for new items or services, even if that care was not itemized in the good faith estimate.
To initiate the dispute resolution process, the self-pay individual must notify HHS of their intent to begin this process within 120 calendar days of receiving the initial bill. This individual must include:
Information about the item or service in dispute
A copy of the invoice
A copy of the good faith estimate
The provider's contact information
You must submit this information through the federal independent dispute resolution (IDR) portal and pay an administrative fee of no more than $25 to the selected dispute resolution (SDR) entity.
There are two steps in the external review process:
You file an external review: You must file a written request for an external review within four months after the date you receive a notice or final determination from your insurer that your claim has been denied.
External reviewer issues a final decision: An external review either upholds your insurer's decision or decides in your favor. Your insurer is required by law to accept the external reviewer's decision.
Types of denials that can go to external review:
Any denial that involves medical judgment where you or your provider may disagree with the health insurance plan
Any denial that involves a determination that a treatment is experimental or investigational
Cancellation of coverage based on your insurer's claim that you gave false or incomplete information when you applied for coverage
According to The Department of Health and Human Services, if you need help filing an internal appeal or external review, your state's Consumer Assistance Program (CAP) or Department of Insurance.
What the No Surprises Act Does NOT Do
The No Surprises act does not guarantee that you will never get a surprise medical bill again. The surprise bills, in this case, are extra charges from a medical provider that patients didn't choose. For example, surprise bills could be from out-of-network providers. For instance, during a procedure, an anesthesiologist may be out-of-network, but you don't typically have the option to choose them. So you would likely get a surprise bill that is out-of-network from them which could be thousands.
If you have an insurance plan with a high deductible or coinsurance in which you have to pay a percentage of your medical charges, you could still get a large bill in the mail after any medical care. While the government continues to improve transparency in the costs of medical care, it's still not always obvious how much care may cost in advance or what insurance plans will cover. If you have insurance, review your explanation of benefits (EOB) to have a general sense of how much you could be asked to pay beyond your premium.
Get Mira - Health Benefits You Can Afford.
Get doctor visits, lab tests, prescription, and more. Affordable copays. Available in 45+ states. Only $45/month on average.
States with Dispute Resolution Processes
Some states, such as Maine and New York, have already established dispute resolution systems for uninsured patients under each state's surprise billing laws. HHS acknowledges these existing laws and confirms that HHS will defer to state processes that meet or exceed the NSA's standards.
No Surprises Act Frequently Asked Questions (FAQs)
Review the frequently asked questions below for more information on the No Surprises Act and other healthcare policy information.
How is the No Surprise Act different from Healthcare Price Transparency?
The Transparency in Coverage and Hospital Transparency rules primarily apply to those with health insurance coverage. These rules require that their plans display the estimated costs of healthcare services in terms of negotiated rates between insurers and hospitals for healthcare goods and services. The No Surprises Act offers federal protections to those with or without health insurance to alleviate surprise medical bills as an added layer of healthcare price transparency.
Does the No Surprises Act impact those without insurance?
Yes, while other legislation regarding healthcare price transparency has been primarily concerned with displaying the healthcare costs of negotiated rates between insurers and providers, the No Surprises Act has protections in place for the uninsured.
What if the bill ends up being less than the estimate?
If the billed charge is equal to or less than the expected charge, the patient pays the billed charge.
Virtual care for only $25 per visit
Virtual primary care, urgent care, and behavioral health visits are only $25 with a Mira membership.
How long does the external review process take?
According to HHS, Standard external reviews are decided no later than 45 days after receiving the request. Expedited external reviews are resolved within 72 hours after the request was received, depending on the medical urgency of the case.
What happens to the initial administrative fee if the patient wins the patient-provider dispute?
If the patient ends up owing less than the total billed charges, indicating that the provider or facility loses the dispute, the facility is responsible for the administrative fee and must reduce the amount the patient owes to account for this fee.
What if a state already has its own billing dispute resolution process?
States such as Maine and New York already established dispute resolution systems for uninsured patients under each state's respective surprise billing laws. HHS acknowledges these existing laws and will defer to state processes that meet or exceed the NSA's standards.
Bottom Line
The No Surprises Act (NSA) is aimed to improve healthcare cost transparency by requiring healthcare facilities to provide the estimated cost of services and treatment for an upcoming visit. The NSA also provides a federal dispute resolution process should the medical bill not match the expected cost of the visit. The NSA took effect in January of 2022
Mira offers an affordable health coverage option focusing on price transparency for its members. Mira offers plan options for individuals, families, and even employers for either quarterly, biannual, or annual healthcare coverage. Monthly costs to maintain membership range between $25 to $60 per month, depending on the plan duration. Get access to low-cost care today!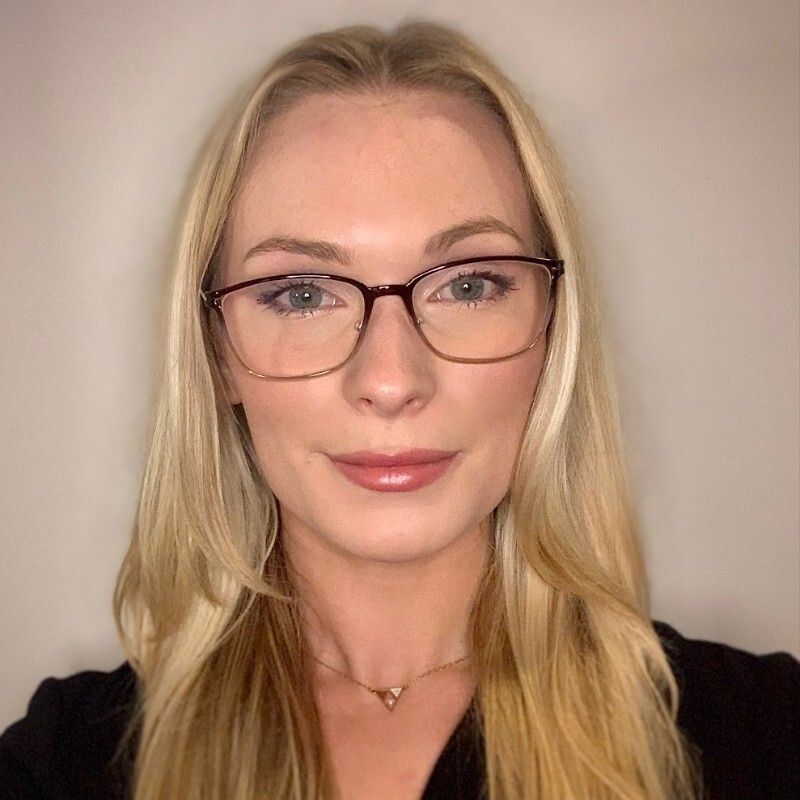 Ashley Brooks works in Healthcare Consulting and graduates with her MPH in September of 2022 from George Washington University, but graduated with her B.S. in Health Science from James Madison University in 2019. Ashley has been with Mira since June of 2021 and shares the passion for creating affordable healthcare coverage for all!