Tips
What Does Shortness of Breath Feel Like? A Lung Doctor Explains Coronavirus Symptoms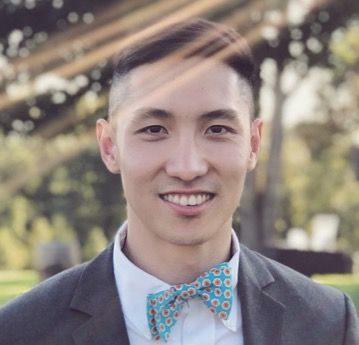 Khang T. Vuong, MHA
26 Aug 2021
This COVID-19 era is an unprecedented time for the general public and the medical community alike. The public is expected to be informed on complicated medical terminology and bear the burden of deciphering that information in a meaningful way. I am a board-certified pulmonary and critical care specialist who takes care of critically ill patients in the ICU and want to use this opportunity to decode and demystify COVID-19.
About Dr. Rokadia
Dr. Haala K. Rokadia, MD, FCCP, is a board-certified internal medicine, pulmonary medicine, and critical care medicine physician. She attended medical school at George Washington University School of Medicine in Washington, DC. She continued to complete her internship, residency, and fellowship at the Cleveland Clinic in Cleveland, OH.
She has clinical expertise in mechanical ventilation in ICU care as well as interstitial lung disease and sarcoidosis. Her work has been published in multiple peer-reviewed journals. Dr. Rokadia is passionate about Healthcare Innovation and Women Leaders in Medicine. She maintains an active lifestyle and enjoys theater and international travel.
Dr. Haala K. Rokadia, Pulmonary medicine & Critical care medicine
What you need to know about COVID-19
COVID-19 is the medical syndrome caused by the novel coronavirus named SARS-CoV-2. This virus is a new (novel) strain within the coronavirus family - which also contains the viruses responsible for the SARS and MERS outbreaks. Although COVID-19 was initially detected in Wuhan, China, in December 2019, the disease has quickly spread internationally and affected individuals of all social classes, occupations, ages, genders, and ethnicities.
This is what shortness of breath feels like
Shortness of breath, or dyspnea, or breathlessness, is caused by a decline in lung function to a threshold that can produce symptoms.
A progressive and steady onset can make it difficult to quantify the level of shortness of breath you may experience. The severity of shortness of breath depends on your baseline lung health and the extent of Covid-19 disease. Consider these questions:
Do you have shortness of breath doing a task that you would otherwise normally not have symptoms doing?
Is walking up a flight of stairs or going from one room to another more difficult today than it would have been a month ago?
Do you have shortness of breath at rest when you are sitting?
You should seek prompt medical attention if you experience more than one of these symptoms: an increased breathing rate, an inability to speak in full sentences, chest pain, confusion, dizziness, low blood pressure, and/or low blood oxygen levels indicated by bluish-colored lips.
Get Mira - Health Benefits You Can Afford.
Get doctor visits, lab tests, prescription, and more. Affordable copays. Available in 45+ states. Only $45/month on average.
Coronavirus is contagious and spreads through droplets
The virus is particularly contagious and is transmitted at about 1.5-2 times the rate of the common flu. Spread occurs via droplets when you breathe, talk, cough, or sneeze. Further, the virus is durable on surfaces (including tables, doorknobs, light switches, electronics, etc.) for days if not disinfected.
Exposure can occur by simply turning a doorknob that has been used by an asymptomatic carrier in the prior 72 hours, followed by contact of your now-contaminated hand with your eyes, nose, or mouth.
Transmission of the virus can occur from an asymptomatic individual, a pre-symptomatic individual in the incubation period, or an asymptomatic individual. Even if an individual appears healthy without any symptoms, they may be harboring the virus unknowingly and still transmit it to others.
Different ways an infection can spread
Are you at high risk for coronavirus?
The majority of individuals exposed to the virus do not become symptomatic with COVID-19 disease - they are asymptomatic carriers. The individuals that contract COVID-19 disease are typically predisposed based on their pre-existing medical conditions, including hypertension, obesity, chronic lung disease, diabetes mellitus, and cardiovascular disease.
Two populations at high risk for the severe form of the disease and associated death include older adults (age >65) and individuals without access to adequate regular medical attention.
Both of these groups have limited ability to enforce social distancing and have higher incidences of chronic diseases. Although these groups are at higher risk of severe illness, there are multiple cases of severe disease and death in younger and otherwise healthy individuals reported.
What is the timeline of symptoms in COVID-19 disease?
We are learning from the international experience that COVID-19 is a dynamic disease with different phases in symptomatic individuals. After exposure, there is an incubation period of about 5 days (that can extend up to 14 days) until the first symptom.
Symptoms typically include intermittent fevers, dry cough, fatigue/malaise, and sometimes poor appetite and diarrhea. Anecdotally, people have described the loss of taste and smell as well. These symptoms can then progress to include shortness of breath and burning sensation with deep breathing within 5-8 days.
The next phase occurs between days 8-12 of symptoms, with progressive shortness of breath, reduced blood oxygen levels, and, in the worst of cases, detrimental effects on other organs (kidney, liver, heart). Most symptomatic individuals, though, only experience the early phases before achieving recovery.
COVID-19 symptoms according to the CDC.
Virtual care for only $25 per visit
Virtual primary care, urgent care, and behavioral health visits are only $25 with a Mira membership.
What should I do if I have mild, moderate, or severe symptoms?
Mild to moderate symptoms (~80% of cases) fevers, mild shortness of breath, fatigue, dry cough, muscle aches. Rx: Self-monitoring of temperature and symptoms, home quarantine, control fevers, hydration, sleep. Consider telehealth visits.
Severe symptoms (~15% of cases) progressive shortness of breath, chest pain, confusion. Rx: Wear a mask, call a healthcare professional, and seek medical attention at an Emergency Room.
Critical symptoms (~5% of cases) severe shortness of breath, low blood oxygen levels, high heart rate and respiratory rate, multi-organ involvement. Rx: ICU care.
I hope this guide helps you navigate the medical system effectively and efficiently during this time. Whenever possible, use telehealth visits and notify facilities before your arrival to reduce unnecessary exposure to yourself and others. Stay safe, wash your hands, and practice social distancing!
Severe symptoms: Wear a mask, call a healthcare professional and seek medical attention at an Emergency Room.
Healthcare could be confusing, here are other COVID-19 resources for you: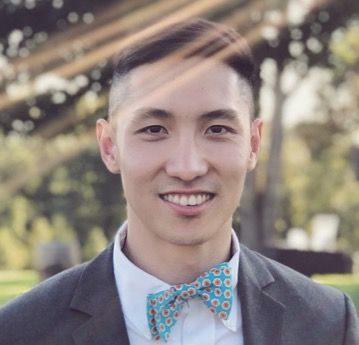 Khang T. Vuong received his Master of Healthcare Administration from the Milken Institute School of Public Health at the George Washington University. He was named Forbes Healthcare 2021 30 under 30. Vuong spoke at Stanford Medicine X, HIMSS conference, and served as a Fellow at the Bon Secours Health System.