Thesis nootropics, founded in 2017, aims to "personalize" specific blends of nootropics to work for you in various contexts. With six main blends, you are able to try what your starter-kit quiz results deem as the best blends for you. Over the course of the month, you can see which blends work best for you.
Thesis Nootropics
Thesis is a nootropic company founded by Dan Freed, whose main message is to "Take Control of Your Mind." After taking the company starter quiz, the main blends are trialed by you and customized to your needs. These main blends and their main aims include:
Creativity
Designed for brainstorming and comfort in social settings. Specifically, the blend is said to:
Sparks inspiration
Supports verbal fluency
Maintains confidence
Confidence
Designed for a piece of mind and a supporting mood. Specifically, the blend is said to:
Encourages a calm & relaxed state
Reduces mental fatigue
Promotes a positive outlook
Clarity
Designed for optimal performance, even in stressful situations. Specifically, the blend is said to:
Increase focus
Improve attention span
Enter flow state
Motivation
Designed for starting new routines and tackling your to-do list. Specifically, the blend is said to:
Amplify willpower
Decrease procrastination
Heighten productivity
Energy
Designed for workouts, busy days, or overcoming suboptimal rest. Specifically, the blend is said to:
Increase energy
Overcome fatigue
Build mental stamina
Logic
Designed for complex problem solving and improved working memory. Specifically, the blend is said to:
Supports memory
Promotes deep thinking
Maintain processing speed
Get Mira - Health Benefits You Can Afford.
Get doctor visits, lab tests, prescription, and more. Affordable copays. Available in 45+ states. Only $45/month on average.
How It Works
To begin creating your blends, you first take a quiz on Thesisʻs website. This quiz will ask you basic information about yourself and your goals pertaining to your perceived cognitive function. From there, Thesis will gather baseline information and build your recommended blends of nootropics based on their 5 main blends.
After that, you will receive a starter kit in the mail with four blends to sample for the course of a month. The starter kit aims to identify and understand which blends work best for you under different circumstances.
Throughout the trial month, you will have a wellness coach and many company-partnered nootropic experts to continue customizing and adjusting your blends based on your reported experiences.
After completing the quiz, you have the option to subscribe on a monthly basis for $79 or to do a one-time purchase of $119. They offer a 30-day money-back guarantee if you do not find success with your first purchase.
Ingredients
Many different types of natural nootropics are used throughout the main blends in Thesisʻs products. The company prides itself on only the highest-quality nootropic ingredients, sourced in the USA and rigorously tested for purity. The specific active ingredients and the amount used in each blend are as follows:
Creativity
AlphaGrain Alpha GPC 50% (150 mg)
Agmatine (250 mg)
GS15-4 Panax Ginseng (200 mg)
KSM-66 Ashwagandha (300 mg)
Zembrin (25 mg)
Caffeine (100 mg)
L-Theanine (200 mg)
Confidence
Zembring (25 mg)
Magnesium Bis-glycinate (500 mg)
Saffron (28 mg)
Sage Extract (333 mg)
Magnolia Bark Extract (10 mg)
Caffeine (100 mg)
L-Theanine (200 mg)
Clarity
AlphaGrain Alpha GPC 50% (500 mg)
Lionʻs Mane 8:1 (500 mg)
Epicatechin (278 mg)
7,8-DHF (30 mg)
L-Theanine (200 mg)
Motivation
B12 (100 mcg)
Forskolin 20% (250 mg)
Artichoke Extract 5% (450 mg)
Caffeine (100 mg)
L-Theanine (200 mg)
L-Phenylalanine (500 mg)
Dynamine (100 mg)
Energy
Zynamite (300 mg)
TeaCrine (100 mg)
Choline (300 mg)
NAC (500 mg)
NALT (300 mg)
L-Theanine (200 mg)
Caffeine (100 mg)
Virtual care for only $25 per visit
Virtual primary care, urgent care, and behavioral health visits are only $25 with a Mira membership.
Logic
Ginko Biloba (160 mg)
Theobromine (100 mg)
Phosphatidylserine (400 mg)
DHA (200 mg)
TAU (30 mg)
Synapsa (320 mg)
Caffeine (100 mg)
L-Theanine (200 mg)
Reviews
There are an overwhelming number of positive reviews for Thesis. Their company website has a 4.6 out of 5-star ranking from over 8,000 reviews. Thingtesting is a company that creates an unbiased place to research and review internet-born brands, such as Thesis. They gave the company a 4.8 out of 5-star ranking.
Source: Thesis
Conversely, one of the biggest negative reviews is that Thesis is not "personalized" nor "customizable." This is because Thesis does not create blends specific to your needs but recommends the best blends that they already have in place. There is no adjustment in dosage or ingredients within the formulas for each individual. They recently released a caffeine-free version of each formula, which has been well-received, especially by those who are caffeine sensitive.


Source: ThingTesting
Additionally, most of the active ingredients in Thesis supplements appear to be safe and well-studied. The company uses a third-party lab to test its nutrients and formulas. They only use ingredients classified by the Food and Drug Administration (FDA) as Generally Recognized As Safe (GRAS) or have passed through Phase III clinical trials. Phase III clinical trials are trials conducted with actual human beings, having the group that uses the drug/supplement (experimental) and a group that does not (control) to compare.
Nootropics
Nootropics are supplements that enhance cognitive function. They are often called "smart drugs" and "cognitive enhancers." Cognitive function refers to many mental abilities, such as learning, thinking, reasoning, remembering, problem-solving, decision-making, and attention. Nootropics are powerful and are said to be a natural way to boost your cognition and productivity.
There are two main types of nootropics: natural and synthetic. Natural nootropics include ingredients found in Thesisʻs formulas, such as Lionʻs Mane, Choline, etc. Whereas synthetic nootropics include the ingredients in ADHD such as Ritalin and Adderall. Many synthetic nootropics and their effects have been studied extensively for years. However, many natural nootropics have yet to be studied extensively to support claims of boosting cognitive function.
Thesis Nootropics Frequently Asked Questions (FAQs)
Consider this additional information regarding the company Thesis and nootropics.
Are There Any Side Effects To Taking Nootropics?
Although very uncommon, some side effects you may experience when taking nootropics include increased activity in the undesired direction, insomnia, headaches, digestive discomfort, and other symptoms. Side effects are usually very specific to the individual.
Are There Similar Companies To Thesis?
The table below compares the costs associated with companies similar to Thesis.
| Nootropic Company | Monthly Cost | Servings Per Month |
| --- | --- | --- |
| Thesis | $79 | 24 |
| Qualia Mind | $199 | 15 |
| Hunter Focus | $90 | 30 |
| Mind Lab Pro | $69 | 30 |
| Noocube | $59 | 30 |
Source: InnerBody
Can I Drink Coffee And Take Thesis?
The company says yes! However, it is crucial to track your caffeine intake and remember that Thesisʻs formulas include caffeine. The FDA states 400 milligrams (about 4 cups of brewed coffee) as a safe amount of caffeine to be consumed daily.
Bottom Line
When it comes to nootropics, Thesis is a viable option. While pricier than similar companies, Thesisʻs products utilize high-quality ingredients to create specific formulas that may benefit your productivity and cognitive functioning. Although not genuinely customizable, Thesis's 30-day money-back guarantee allows you to try to product out risk-free.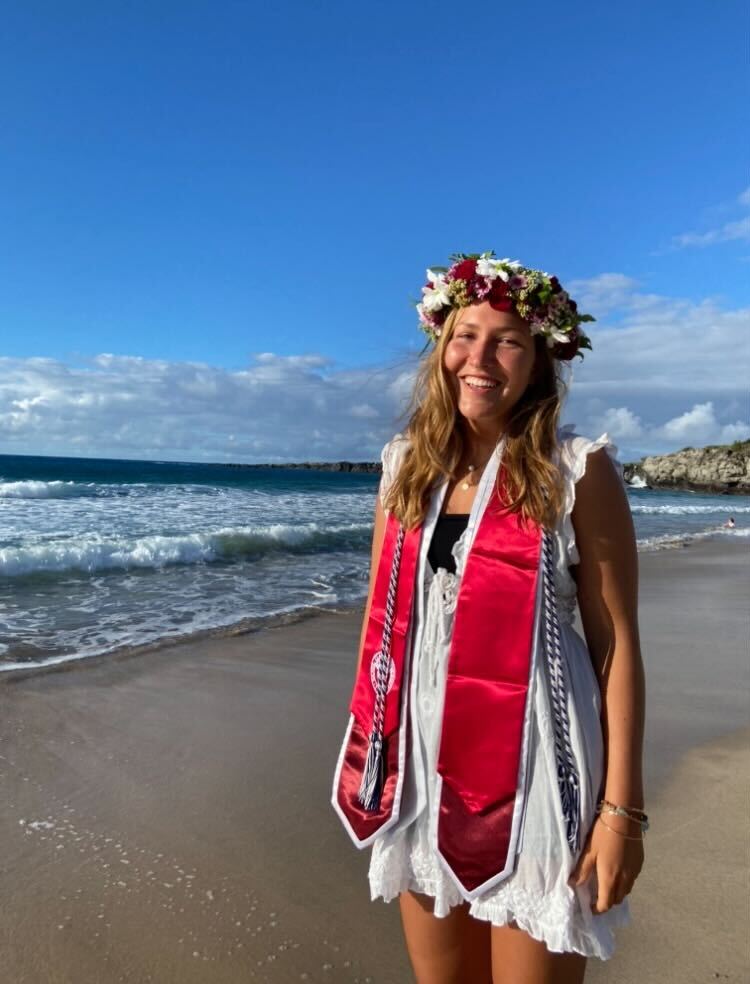 Kendra Bean is from Maui, Hawaiʻi. She is currently enrolled at the University of Hawaiʻi at Mānoa, specializing in Epidemiology. She is passionate about improving health literacy and access to care, specifically in rural areas.