Healthcare Cost
Semaglutide Drugs Rybelsus, Ozempic, Wegovy Cost With & Without Insurance?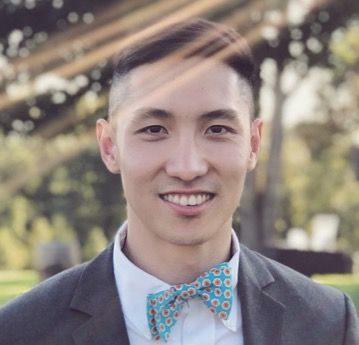 Khang T. Vuong, MHA
1 May 2023
Semaglutide drugs such as Rybelsus, Ozempic, and Wegovy are effective for managing type 2 diabetes and weight but are expensive without health insurance. Without insurance, Rybelsus cost $800-$900 per month, Ozempic $800-$950 per month, and Wegovy over $1,300 per month. Insurance coverage varies with strict requirements. Cost-saving options include patient assistance programs like the Novo Nordisk Patient Assistance Program and prescription discount cards.
Can I Get Semaglutide from Plushcare, Ro, NextMed, or Sunrise?
In short, you can obtain a prescription, but not the medication itself. Since the commercial approval of GLP-1 drugs like semaglutides, numerous companies have entered the weight loss space, offering virtual care consultations at costs ranging from $20 to $150 per month. These services provide a simplified version of weight loss management and prescribe medication when specific criteria are met. However, it's important to note that none of these services include the cost of the medications. If obtaining the medication is your primary goal, checking the cost should be your first step.
Our independent research found many of these services advertise Ozempic to treat weight loss even though the FDA has not approved Ozempic for this purpose. We also found that more often than not, patients discovered their insurance does not cover this drug after paying the fees.
GLP-1 Semaglutide Drugs Cost Without Insurance
| Brand | Form | OOP Cost |
| --- | --- | --- |
| Rybelsus | Oral tablet once a day treating type 2 diabetes | $1000/mo |
| Ozempic | Injection once a week treating type 2 diabetes | $892/mo |
| Wevogy | Injection once a week treating chronic obesity | $1300+/month |
Rybelsus Avg. Daily Cost
Rybelsus is an oral tablet form of semaglutide taken once a day. It is the first GLP-1 receptor agonist available in oral form. The cost of Rybelsus can amount to around $26-$30 per pill for the 7mg and 14mg dosages, making it one of the pricier options for type 2 diabetes management.
Get Mira - Health Benefits You Can Afford.
Get doctor visits, lab tests, prescription, and more. Affordable copays. Available in 45+ states. Only $45/month on average.
Cost of Ozempic Avg. Daily Cost
Ozempic is an injectable form of semaglutide administered once a week using a pre-filled pen device. Its cost per dose can be somewhat difficult to pinpoint due to its injectable form, but it typically amounts to around $27-$32 per day for a 0.5mg or 1mg dose injected weekly or biweekly.
Wegovy Avg. Daily Cost
Wegovy is another injectable form of semaglutide approved for chronic weight management. It is administered once a week using a pre-filled pen device. Wegovy, specifically approved for chronic weight management, is priced higher than Rybelsus and Ozempic, costing over $43 per day for a 2.4mg dose, making it a substantial expense for those without insurance.
What is the Insurance Coverage Policy for Semaglutide?
Semaglutide drugs are very expensive, and their patent, owned by Novo Nordisk with an expiration date of June 21, 2033, means that a generic version likely won't be available for another decade. Popular insurance carriers have stringent requirements for these drugs to be covered.
According to Cigna's Drug and Biologic Coverage Policy, semaglutide (Wegovy) is considered medically necessary for weight loss in adults when the individual meets specific criteria such as being 18 years of age or older, having participated in a trial of behavioral modification and dietary restriction for at least three months, and having a body mass index (BMI) of at least 30 kg/m2 or at least 27 kg/m2 with at least one weight-related comorbidity.
As per Aetna's policy, injectable medications are covered when an appropriate oral alternative drug does not exist and when the medication is medically necessary and suitable for the member's needs or condition.
Virtual care for only $25 per visit
Virtual primary care, urgent care, and behavioral health visits are only $25 with a Mira membership.
How Can I Save on Semaglutide Drugs Without Insurance?
Despite their high costs, there are ways to save on semaglutide drugs. Patient assistance programs like the Novo Nordisk Patient Assistance Program can offer significant discounts. Prescription discount cards are another option. Shopping around and comparing prices, as well as considering mail-order pharmacies, can also lead to savings. Generic semaglutide and biosimilars could offer a cost-saving alternative, but they're currently unavailable in the U.S. market.
How Do I Apply for the Novo Nordisk Patient Assistance Program?
Novo Nordisk offers two programs: one for those without insurance and one for those with insurance.
The Novo Nordisk Ozempic Discount Card provides $150 off the out-of-pocket monthly cost for those with a valid prescription and insurance. Although this program provides some relief, the cost after discount is still prohibitively expensive for most people.
The Novo Nordisk Patient Assistance Program (PAP) offers cost reductions for those without health insurance. To be eligible, you must be a U.S. citizen or legal resident, and have a total household income below 400% of the Federal Poverty Level, or roughly $54,360 per year for a single household.
Are There Any Side Effects Related to Ozempic?
In rare cases, Ozempic has been linked to potential side effects, including thyroid tumors and pancreatitis. Although these risks are relatively low, discussing them with your healthcare provider before starting any new medication is essential. It is also worth noting that many individuals experience weight rebound when they stop taking the medications. Additionally, there's been some debate regarding whether the high cost of the drug is justifiable given these potential risks.
Frequently Asked Questions
I don't have diabetes, but I want Wegovy or Ozempic. Can I get it? Semaglutide is a medication used to treat type 2 diabetes and for chronic weight management in adults. While getting a prescription from an online company is possible, insurance likely won't cover the medication.
Does insurance cover these drugs? In select cases, when you have exhausted other resources.
Are Ro, Plushcare, NextMed, Sunrise any good? These services might be able to provide a prescription but not the medication itself.
Are there cheaper alternatives to these drugs? Currently, there are no generic or biosimilar versions of semaglutide medications available in the U.S. However, you may be able to reduce costs by using patient assistance programs, prescription discount cards, or by shopping around at different pharmacies.
Is there a shortage? Yes, there has been a shortage of semaglutide, the main active ingredient in both Ozempic and Wegovy.The Danish company Novo Nordisk, which produces the medication, announced in late 2021 that it could not manufacture enough semaglutide to fill some prescriptions. The company has said shortages will likely continue until the second half of 2023. However, Novo Nordisk has stated that it is ramping up production of the popular drug following widespread shortages last year.
Can these drugs be used for weight loss? Wegovy is a brand name for semaglutide that is specifically approved for chronic weight management in adults. It is intended for use along with a reduced-calorie diet and increased physical activity in adults who have a body mass index (BMI) of 30 or greater (obesity) or a BMI of 27 or greater (overweight) and at least one weight-related medical problem.
Sources: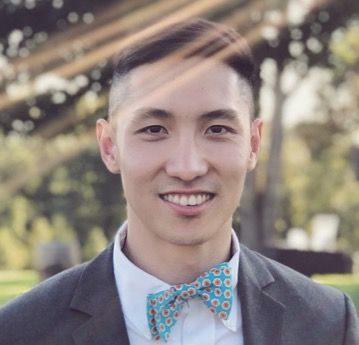 Khang T. Vuong received his Master of Healthcare Administration from the Milken Institute School of Public Health at the George Washington University. He was named Forbes Healthcare 2021 30 under 30. Vuong spoke at Stanford Medicine X, HIMSS conference, and served as a Fellow at the Bon Secours Health System.