Insights
Four Surprising Facts About Healthcare From Our 120 User Interviews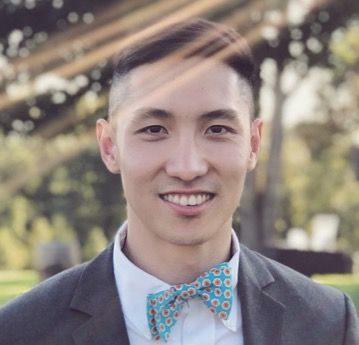 Khang T. Vuong, MHA
20 Dec 2020
Would you ever eat at a restaurant that didn't list its prices on the menu? If you answered no, then why would you go to a doctor's office without knowing how much it's going to cost either?

Healthcare pricing is undeniably complex. But, what's especially puzzling is the inability to know how much your doctor's appointment is going to cost beforehand. Despite this uncertainty, thousands of Americans still go to the doctors every day and deal with this conundrum.
Last year, we received a grant from the National Science Foundation and conducted 120 interviews. What we learned was nothing short of fascinating...

1. What is your number one frustration with healthcare?
While we initially thought costs would be the number one issue, 7 out of 10 people actually identified "not knowing the cost" as the main barrier preventing them from going to the doctor.

This discrepancy is very interesting and brings us back to our restaurant analogy. Oddly, healthcare is the only industry where consumers buy something without knowing how much it's going to cost. This facet combined with rising out-of-pocket costs has made people become much more sensitive to prices and unsure of what to do. The bottom line here: when consumers don't know what to do, they do nothing.

2. Do you know what your co-pay is?
Of those surveyed, most people thought that they only had to pay a small co-pay (<$50) per doctor visit. Sadly, the reality could not be further from that.

Most health insurance plans now feature something called a deductible. This is the out-of-pocket amount you are responsible for paying before your health insurance plan starts to pay for healthcare services. For example, if you have a $1000 deductible, you would pay the first $1000 of covered services yourself. After meeting, or paying, your deductible, you then only have to pay your co-pay.

Surprisingly, less than 10% of the people we talked to have actually met their deductible, and thus, are eligible to only have to pay co-pays. This means that 90% of people are paying full premium prices for healthcare services even with insurance!

Get Mira - Health Benefits You Can Afford.
Get doctor visits, lab tests, prescription, and more. Affordable copays. Available in 45+ states. Only $45/month on average.
3. How likely are you to seek alternatives (vs. staying with your health plan)?
Though we thought risk aversion would make most people stay with their health insurance plan, we were dead wrong. Of the people surveyed, 10% said they would drop and 39% said they would downgrade their current plan if there were lower-cost alternatives.

Currently, the lowest cost for a catastrophic health plan for a 31-year-old adult living in New York City is $5400 a year with a $7500 deductible. In other words, that means he/she has to pay full price for most medical services, on top of the already expensive insurance premiums.

Compounded even further, a survey by Bank Rate reported that nearly half of Millennials have nothing in their savings. When considering this with the fact that an ER visit can easily cost over $1000, it's easy to see how many people could be put in a very difficult financial situation, facing up to thousands of dollars in medical debt for years to come.

4. How do you find a doctor?
From our survey, we learned that insured consumers found doctors via their insurance directory, but were highly dissatisfied with the results. Younger consumers also resorted to Google, but calling around was still the most popular option.

Though we thought having more options would be better, it turns out that sometimes less is really more. Among the many complaints we heard about this process, people mentioned there were "too many confusing options," "untrustworthy reviews," and "lackluster scheduling."

While online booking sites like ZocDoc, Vitals, and SolvHealth have gained popularity among online searches for doctors, the over-displaying of content intended to optimize search engines creates a confusing and frustrating experience for patients who are in a rush. In fact, concerned consumers who book online actually still call and confirm the appointment before showing up. One of the reasons we identified for this was that they felt like there was no communication or reassurance coming from the doctor's office. As one person put it: "The experience felt very robotic..."
Virtual care for only $25 per visit
Virtual primary care, urgent care, and behavioral health visits are only $25 with a Mira membership.
Thoughts
With the evolving healthcare landscape, the number of people who would be willing to change their current health coverage was stunning. As the middle-class income stagnation continues, we can expect healthcare related out-of-pocket costs to rise to a large percentage of household income in the next few years. Along with the coming recession, providers not only have to do more for less but must also deliver an experience that connects with digital citizens.

Most importantly, American consumers are becoming more aware of the differences between "coverage" and "access," realizing that having insurance doesn't always guarantee their rights to see a doctor. Though it's easy to blame insurance companies for this, the problem does not fall solely on their shoulders, as the delivery of care involves multiple stakeholders.

Moving forward, health plans and providers must work together to identify opportunities for simplification, starting with the billing process and making providers' lives easier. Letting doctors focus on the patient and not paperwork allows them to deliver excellent care. Ultimately, at the end of the day, the best way to improve the healthcare experience is to empower our caregivers to do their best.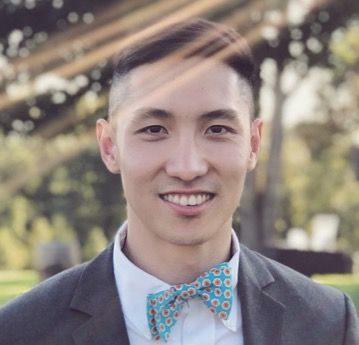 Khang T. Vuong received his Master of Healthcare Administration from the Milken Institute School of Public Health at the George Washington University. He was named Forbes Healthcare 2021 30 under 30. Vuong spoke at Stanford Medicine X, HIMSS conference, and served as a Fellow at the Bon Secours Health System.