Connecticuters can purchase health insurance for 2023 through the Access Health CT state-run marketplace. Open enrollment began on November 1, 2022, and will end on January 31, 2023. It's time to estimate your healthcare expenses for the year to ensure you have the necessary coverage.
Best Health Plans in Connecticut
The chart below highlights the 13 best health insurance plans offered by Access Health CT insurers based on the lowest deductibles and monthly premiums for 2023. For this article, we used the persona of an unmarried 30-year-old female who does not smoke, has no disability, has no kids, and makes $70,000 annually to gather our data. Additionally, we used Fairfield County to account for the highest population in Connecticut based on U.S. Census Bureau Estimates.
Based on her income information, she qualifies for an estimated $103.70 in federal tax credits per month. Tax credits work to help lower monthly insurance payments (premiums).
13 Best Health Insurance Plans Based on Lowest Deductibles and Monthly Premiums
Plan

Tier

Monthly Premium

Deductible

Anthem Gold HMO BlueCare Prime with Added Dental and Vision Benefits
Gold HMO
$461.55
$2,000
Anthem Gold PPO Pathway
Gold PPO
$486.92
$2,000
Anthem Gold HMO Pathway Enhanced Tiered
Gold HMO
$468.48

Tier 1: $1,750

Tier 2: $3,000

ConnectiCare Choice Gold Alternative POS
Gold POS
$584.02
$2,000
ConnectiCare Choice Gold Alternative POS with Dental
Gold POS
$594.18
$3,500
ConnectiCare Choice Silver Standard POS
Silver POS
$461.50
$5,000
Anthem Silver PPO Standard Pathway
Silver PPO
$527.37
$5,000
ConnectiCare Choice Bronze Alternative POS with Dental
Bronze POS
$405.69
$6,250
ConnectiCare Choice Bronze Standard POS HSA
Bronze POS, HSA
$398.50
$6,500
ConnectiCare Choice Bronze Standard POS
Bronze POS
$414.91
$6,550
Anthem Bronze HMO Pathway Enhanced Tiered
Bronze HMO
$423.12
Tier 1: $5900, Tier 2: $7,900
Anthem Bronze PPO Standard Pathway for HSA
Bronze HSA
$436.84
$6,500
Anthem Bronze PPO Standard Pathway
Bronze PPO
$459.49
$6,500
Source: AccessHealthCT
*Tier 1 plans include a $0 copay. Tier 2 plans include $50 copay for PCPs and a $100 copay for specialists.
Defining HMOs, PPOs, and POS Plans
Health insurance terms can be confusing. To save you several google searches, visit the Mira article to familiarize yourself with the most common terms you'll come across when navigating your insurance process.
Health Maintenance Organizations (HMOs)
HMOs usually limit coverage to care among doctors working for or in contract with the HMO. Out-of-network coverage is generally not covered except in cases of emergency. Coverage may also depend on whether you live or work within the area they service.
Features of HMOs include:
Typically have lower insurance premiums and out-of-pocket costs
Lots of flexibility in choosing providers
Requires a primary care physician (PCP) referral before seeking specialty care
If out-of-network providers are used, expect to pay entirely out-of-pocket
Preferred Provider Organization (PPO)
PPOs allow you to choose your preferred physician or healthcare provider, whether in-network or out-of-network. This means you don't need a referral from a primary care physician to visit other providers.
Features of PPOs include:
Typically have higher premiums than HMOs or POS plans
Those enrolled can freely seek specialists and out-of-network physicians without a referral
A great option for those requiring frequent and various care and who can afford higher premiums
Point of Service Plans (POSs):
POS plans are a hybrid of HMO and PPO plans. You pay less for POS plans if you utilize providers within the plan's network.
Features of POS include:
Usually have higher premiums than HMOs because they cover out-of-network doctors and have higher expenses for in-network care
Requires a referral from a primary care physician before seeing a specialist
What Should I Consider When Picking a Health Plan?
When looking for a health plan, you should consider a few things. First, you must consider your health needs, finances, and how much you can afford. These things will likely change as time goes on, but understanding before selecting will help you make the best decision.
What are your health needs?
When picking a health plan, you want to consider your health needs. This includes what medications you currently take, chronic conditions like diabetes, and how often you need to see your medical provider. If you frequently visit specialists, needing a referral from your PCP can be more complicated than helpful. Finally, consider whether you plan on making any significant life changes soon.
Life changes can include:
Having a child
Getting married
Retiring early
Moving
Switching careers
Once you've determined your health needs, you can move on to deciding which health plan is best for you. Some health plans also provide you with dental and vision care.
If you're looking for a health plan to cover you and your family, you can still consider the above to help rank your options. If you're married, your spouse may receive health insurance through their job; check to see if their plan offers more benefits.
What's your financial situation?
After you've thought about your health needs, take the time to calculate your budget moving forward. Including things like housing, transportation, and even entertainment costs is essential. Then you can see how much of your budget can go toward health insurance.
Your financial situation depends on how much you can pay out of pocket. The following are the basic categories of plans by metal tier that you can select within the health exchange. These plans vary based on monthly premiums and are suited to various living situations.
Access Health CT Plan Breakdown & Cost Sharing
| Metal Tier | Monthly Premium | Coverage |
| --- | --- | --- |
| Catastrophic Plans | Low | Lowest level of coverage. Only available for people younger than 30 who qualify are granted exemptions for hardship and affordability. |
| Bronze | Lowest | Higher costs when you receive medical care. |
| Silver | Moderate | Moderate costs when you receive medical care. |
| Gold | Higher | Lower costs when you receive medical care. |
| Platinum | Highest | Lowest costs when you receive medical care. |
Source: healthcare.gov
If your income fluctuates, you should consider how this will impact your budget at its highest and lowest. For people who live in cities with a high cost of living, you will find that the average cost of health insurance for one person varies in places with a low cost of living.
You've done your budget and understand how much your current lifestyle affects your finances. Be mindful not to spend all your money on health insurance, as you still need a savings account. We've even figured out a few things to consider when lowering your expenses.
Get Mira - Health Benefits You Can Afford.
Get doctor visits, lab tests, prescription, and more. Affordable copays. Available in 45+ states. Only $45/month on average.
How much can you afford?
You have your health needs and budget figured out. Now you can select the health plan that will best meet your needs. If you find that you will have a high deductible, you can offset that with a service like Mira that offers a significant discount on lab tests and prescriptions.
Average Marketplace Premium for Connecticut by Metal Tier, 2018-2023
| 2023 Average Lowest-Cost Bronze Premium | 2023 Average Lowest-Cost Silver Premium | 2023 Average Lowest-Cost Gold Premium |
| --- | --- | --- |
| $515 | $592 | $577 |
If you decide to select a high deductible health plan (HDHP), you will find that you will have a lower monthly premium. These plans are typically helpful to relatively healthy people who don't plan to have significant medical expenses. You can pair an HDHP with a Health Savings Account (HSA), which allows you to use your pre-taxed funds towards medical costs like copays and deductibles. However, you cannot use this to pay for your monthly premium.
What if you frequently travel?
If you travel a lot and need coverage during this time, look at PPO plans. Preferred Provider Organization plans will give you access to out-of-network coverage and allow you to see specialists without a referral. These plans do often come with a high premium.
What happens if you can't afford any plan on the exchange?
Connecticut does not have a financial penalty for not having coverage. Access Health CT may offer you a tax credit to help lower your monthly premiums based on your income, tax household size, and county.
Husky Health Coverage
Husky Health is Connecticut's public health coverage program. They cover children, parents, relative caregivers, elders, individuals with disabilities, adults without dependent children, and pregnant women who meet the eligibility requirements.
Covered Connecticut Program
Covered Connecticut is available at no cost to eligible residents of Connecticut. To qualify, you must meet the following requirements:
Residents' household income must be up to and include 175% of the Federal Poverty Level (FPL).
Not qualify for HUSKY Health/Medicaid
Are eligible for financial help, such as Advance Premium Tax Credits and Cost-Sharing Reductions
Use 100% of the financial help available to you
Must be enrolled in a Silver-level health insurance plan
Federal Poverty Level Chart
Source: ct.gov
How do I Sign Up for Access Health CT?
Step 1:
Start by heading to the Access Health CT website to begin your health insurance application. Click on the 'Find a Plan' button. The website will direct you to a page where you can compare plans before creating an account.
Virtual care for only $25 per visit
Virtual primary care, urgent care, and behavioral health visits are only $25 with a Mira membership.
Step 2:
Create an account. Make sure to have your basic personal information handy, such as your name, birth date, social security number, federal tax information, immigration documents, and employer and income information.
Step 3:
After creating an account, you'll be able to browse plans based on your income level and additional needs. The site will help you narrow down plan comparisons that best fit your budget. It will also let you know if you qualify for additional programs such as Husky Health, Medicaid, and Covered Connecticut.
Access Health CT Plans Frequently Asked Questions (FAQs)
Below are some frequently asked questions about health insurance in Connecticut we gathered for you.
What health insurance terms should I understand this enrollment period?
We've gone over PPO, HDHP, and HSA. You should also know what a Flexible Spending Account (FSA), Self-Pay Pricing (SPP), and Special Enrollment Period (SEP) are. We have a list with a few more insurance terms to help you during this enrollment period.
What requirements do I need to meet to be eligible for health insurance in Connecticut?
To be eligible to enroll for health insurance in Connecticut, you:
Must live in Connecticut
Must be a U.S. citizen or national (or be lawfully present). Click here to learn more about eligible immigration statuses.
Cannot be currently incarcerated.
You cannot use the Marketplace to buy a health or dental plan if you have Medicare coverage.
What are the benefits that my plan is required to provide?
Your plan must provide the following 10 essential health benefits:
Ambulatory patient services (outpatient care you get without being admitted to a hospital).
Emergency services.
Hospitalization (like surgery and overnight stays).
Pregnancy, maternity, and newborn care (both before and after birth).
Mental health and substance use disorder services, including behavioral health treatment (this includes counseling and psychotherapy).
Prescription drugs.
Rehabilitative and habilitative services and devices (services and devices to help people with injuries, disabilities, or chronic conditions gain or recover mental and physical skills).
Laboratory services.
Preventive and wellness services and chronic disease management.
Pediatric services, including oral and vision care (but adult dental and vision coverage aren't essential health benefits).
When is the special enrollment period?
If you miss open enrollment and you've had a qualifying life event, you may be able to apply 60 days before or after the event to enroll in a health plan. To see if you qualify, go to healthcare.gov and fill out a few questions. The site will direct you to answer more questions to assess your eligibility.
Bottom Line
Although our profile-specific persona's monthly premium ranges from $398.50 to $584.02, these costs can look different for you based on your health needs. From now until January 31st, 2023, Connecticuters can purchase health insurance from the state-run exchange Access Health CT. Familiarizing yourself with the best health insurance option you can afford during this Open Enrollment season is essential.
If you're looking for a more affordable alternative to health insurance, memberships such as Mira might be a better fit. For just an average of $45 per month, members get access to low-cost urgent care visits, affordable lab testing, and discounted prescriptions at up to 80% off. Sign up today and start saving on healthcare!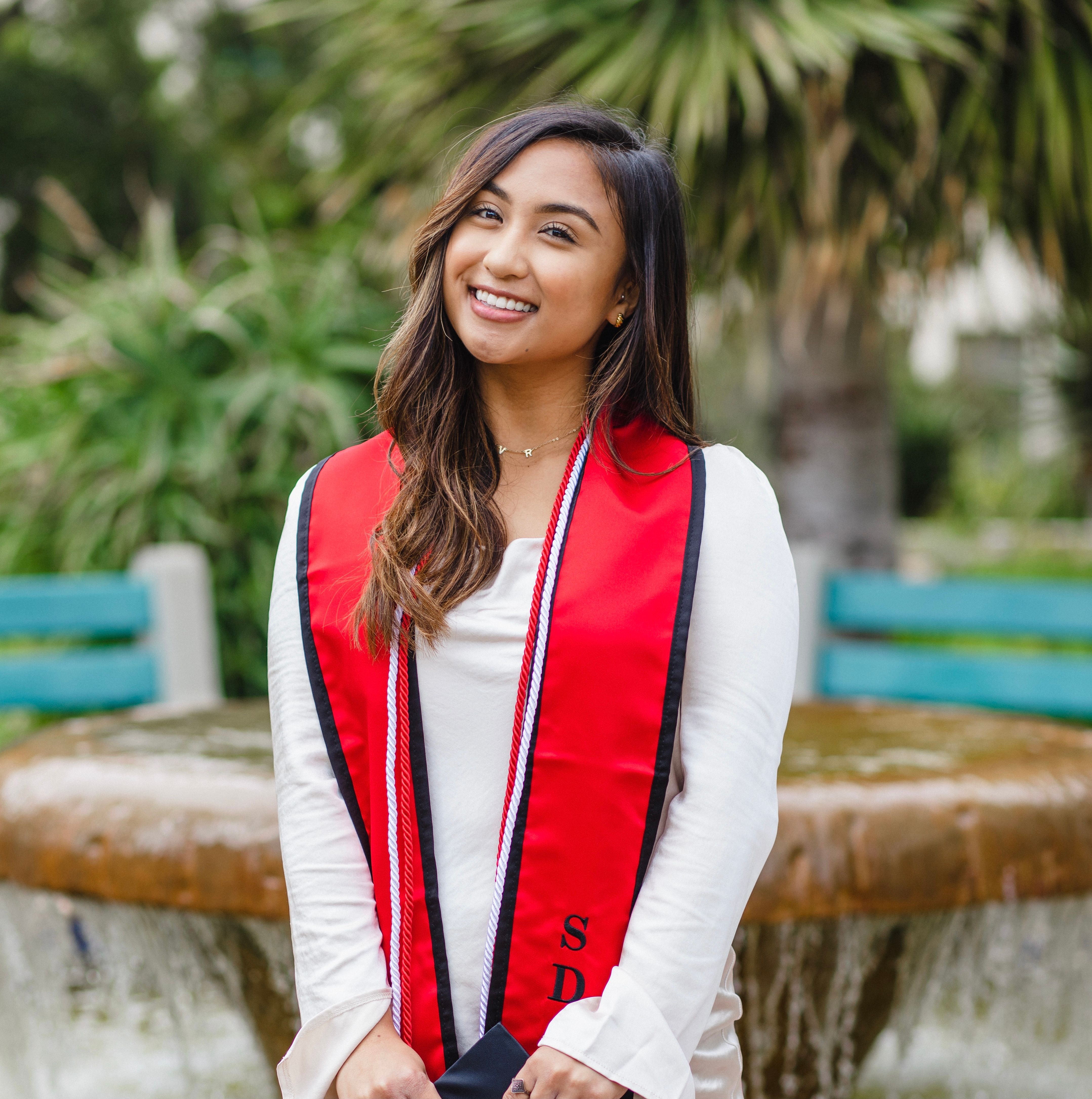 Regine Roquia is a Masters of Public Health Candidate at New York University studying Public Health Policy & Management. She is passionate about creating the culture she wishes to see by working to increase health literacy.