Health Insurance
Costco Health Insurance: What it is & What it Costs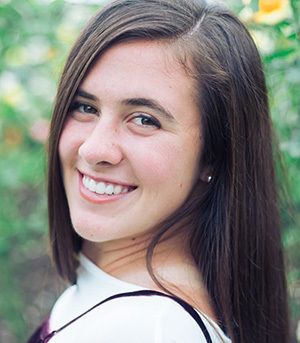 Madeline Hlobik
11 Aug 2022
Costco is a consumer hub with various offerings; food samples, toiletries, realtor insurance policies, and health insurance. Costco has a health insurance plan and marketplace where clients can view and compare prices for different health insurance lines. To do this, Costco recently merged with Custom Benefits Consultants, Inc (CBC). The average monthly cost for Costo Health Insurance ranges between $335 and $712, depending on what state you live in.
In addition to Costco health insurance, Mira is an affordable alternative to health insurance that offers guidance on plans and membership for all individuals (regardless of whether they're employed) to receive healthcare services at just $45 per month. Sign up and get access to affordable healthcare coverage within a day!
What Costco Health Insurance is
Costco health insurance is a relatively cheaper way to access healthcare for the unemployed or self-employed. To purchase Costco health insurance, you must be a Costco member. From here, you have access to buy Costco health insurance through well-known providers such as Blue Cross Blue Shield or Oscar. By being a Costco member, you will have access to additional discounts or benefits on some of these plans.
Costco initially partnered with Aetna for their health insurance line, as Aetna handled all policy writing. Additionally, it was supposed to be utilized mainly as a way for small business owners to simplify their company. Costco has now partnered with the CBC, an insurance broker whose role is to match Costco member business owners with the leading medical insurance providers who offer health insurance plans. Because of this, Costco health insurance can now be provided. Thus individuals, families, and both large and small businesses.
Since joining forces with the CBC, they have also created a "marketplace" for Costco members. Through this marketplace, members can view unique plans and get a quote online; this has eased obtaining healthcare for many Costco members, as it allows them to compare different plans and prices on one platform.
How Much Costco Health Insurance Costs
The price of Costco Health Insurance tends to vary by state. The average monthly cost for Costo Health Insurance ranges between $335 and $712. Take a look at this graphic below for more information about the price of Costco Health Insurance in your local region:
| State | Average Monthly Health Insurance Rats | Average Annual Health Insurance Rates |
| --- | --- | --- |
| National | $495 | $5,940 |
| West Virginia | $712 | $8,540 |
| New York | $701 | $8,413 |
| Wyoming | $670 | $8,039 |
| Vermont | $649 | $7,786 |
| Louisiana | $629 | $7,545 |
| Nebraska | $615 | $7,379 |
| Massachusetts | $599 | $7,184 |
| California | $588 | $7,056 |
| Alaska | $572 | $6,869 |
| Nevada | $566 | $6,792 |
| South Dakota | $561 | $6,730 |
| Missouri | $548 | $6,572 |
| New Jersey | $543 | $6,521 |
| Oklahoma | $539 | $6,464 |
| Florida | $528 | $6,336 |
| North Carolina | $521 | $6,247 |
| Illinois | $517 | $6,203 |
| Alabama | $514 | $6,163 |
| Delaware | $513 | $6,154 |
| Kansas | $511 | $6,138 |
| Connecticut | $505 | $6,062 |
| Tennessee | $495 | $5,937 |
| Texas | $492 | $5,900 |
| Arizona | $490 | $5,877 |
| Georgia | $489 | $5,874 |
| Mississippi | $485 | $5,821 |
| Utah | $477 | $5,730 |
| Idaho | $477 | $5,723 |
| Kentucky | $470 | $5,641 |
| Oregon | $467 | $5,603 |
| South Carolina | $462 | $5,550 |
| Indiana | $462 | $5,543 |
| Wisconsin | $461 | $5,527 |
| Iowa | $451 | $5,411 |
| Montana | $449 | $5,393 |
| Pennsylvania | $449 | $5,218 |
| Hawaii | $446 | $5,353 |
| Virginia | $443 | $5,318 |
| Ohio | $435 | $5,223 |
| Maine | $431 | $5,172 |
| Arkansas | $426 | $5,112 |
| Rhode Island | $417 | $4,999 |
| North Dakota | $410 | $4,923 |
| Michigan | $402 | $4,828 |
| Washington | $394 | $4,734 |
| Colorado | $377 | $4,524 |
| Minnesota | $362 | $4,340 |
| New Mexico | $350 | $4,196 |
| Maryland | $344 | $4,122 |
| New Hampshire | $335 | $4,024 |
Source: https://www.thetruthaboutinsurance.com/costco-health-insurance-review/
How Costco Health Insurance Works
To sign up for Costo Health Insurance, first visit their website, which will take you to the Costco health insurance marketplace. From here, you will be asked to enter key information about either yourself, your business, or your employees.
This will generate a variety of customized health insurance plan quotes based on the information you inputted. After viewing these quotes, a healthcare ambassador will be available by phone or online to chat to answer any remaining questions you may have. According to Kenneth Bahl, principal with Custom Benefit Consultants, Inc., in Las Vegas, "The process is simple. [...] In most cases, our system will return an automated quote from the carriers and plans in your specific area. You can sort through these quotes based on your own criteria, such as monthly premium, deductible amounts, or plan types."
Advantages and Disadvantages of Costco Health Insurance
Like all health insurance plans, there are various pros and cons to weigh when using Costco health insurance and the marketplace. To begin, Costco health insurance allows for members who are currently unemployed or whose work does not allow them to qualify for healthcare benefits to have access to health insurance. This is a huge advantage to utilizing Costco health insurance, as it serves as a way for all folks who are members to obtain some form of medical care.
Additionally, you can also get Costco health insurance if you are self-employed or feel like the health insurance plan your work offers you are out of budget. This shows Costco's health insurance flexibility and makes it easier for individuals to upkeep their basic medical needs. Through the Costco marketplace, you also will be able to get a quote quickly and view a side-by-side comparison of different plans. This feature breaks down your and your dependents' needs in both an easy and digestible fashion.
One final benefit of utilizing Costco health insurance is that Costco has a partnership with Health Advocate, a company that helps individuals understand the health insurance industry. Through this partnership, Costco can be able to match you with a personal health advocate, who is typically a registered nurse. With this feature, you will have access to someone who will know the best hospitals, doctors, treatment methods and who knows how to resolve billing mishaps.
On the other hand, though, Costco's health insurance plans may be too simple for individuals with complex financial and medical needs. Thus, different insurance companies may offer more flexible plans that would better suit these needs. Some users have stated that Costco and the CBC do not provide much in-depth guidance regarding utilizing the marketplace. This could make it more challenging to evaluate what you want out of a health insurance plan and decipher what each plan entails. Lastly, Costco health insurance is unfortunately only open to Costco members for purchase. Thus it may save some individuals who do not hold membership money by purchasing a health insurance plan elsewhere.
In short:
Get Mira - Health Benefits You Can Afford.
Get doctor visits, lab tests, prescription, and more. Affordable copays. Available in 45+ states. Only $45/month on average.
Advantages:
Access to health insurance if your work doesn't allow you to qualify for health insurance, you're self-employed, or you find that your work plan is too expensive.
Access your own personal health advocate
Access the easy-to-use marketplace
Disadvantages:
Must have a Costco membership
May offer too simple of plans for those with complex medical or financial needs
It does not offer much in-depth guidance
Costco Health Insurance Frequently Asked Questions (FAQs):
The ins and outs of unique health insurance plans can become complicated to navigate. To better understand Costco Health Insurance and all that it entails, check out some of these commonly asked questions below for more guidance before:
Do I have to be a member to obtain Costco health insurance?
Yes, to hold Costco Health Insurance, you must hold an active Costco membership. Through being a Costco member, you will shop for quotes and purchase health insurance through the CBC.
Virtual care for only $25 per visit
Virtual primary care, urgent care, and behavioral health visits are only $25 with a Mira membership.
Do I have to be a member to obtain a quote from the online Costco marketplace?
Though you must be a Costco member actually to purchase a health insurance plan through Costco, you do not need to be a member to obtain a quote online from the marketplace. The Costco health insurance marketplace can currently offer quotes to individuals in all states except Hawaii, Washington D.C., Maryland, Massachusetts, New York, Rhode Island, and Vermont. If you have any interest in checking out prices online, check out Costcoquote.com.
Which insurers are active within the Costco health insurance marketplace?
Currently, Oscar and Blue Cross Blue Shield are well-known insurers available for purchase through the Costco Health Insurance marketplace. As its network continues to grow, though, they expect more insurers to become available too.
Bottom Line
There are various avenues to take when it comes to health insurance. Costco may be able to assist you in navigating affordable plans if your employer does not have adequate options or if you're self-employed. However, Mira can also serve as a viable option if you're unemployed and are interested in an alternative to health insurance. For just $45 per month, you can join Mira and have access to urgent care visits, lab tests, and up to 80% off on prescriptions.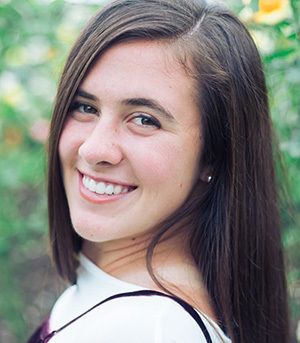 Madeline is a Senior at UCLA majoring in Human Biology & Society with a minor in Spanish. She's currently a Healthcare Research Analyst at Mira, writing content for the blog to help the public better understand certain medical issues, technologies, testings, and the importance of healthcare.