Insights
Best Health Insurance for Small Businesses in 2023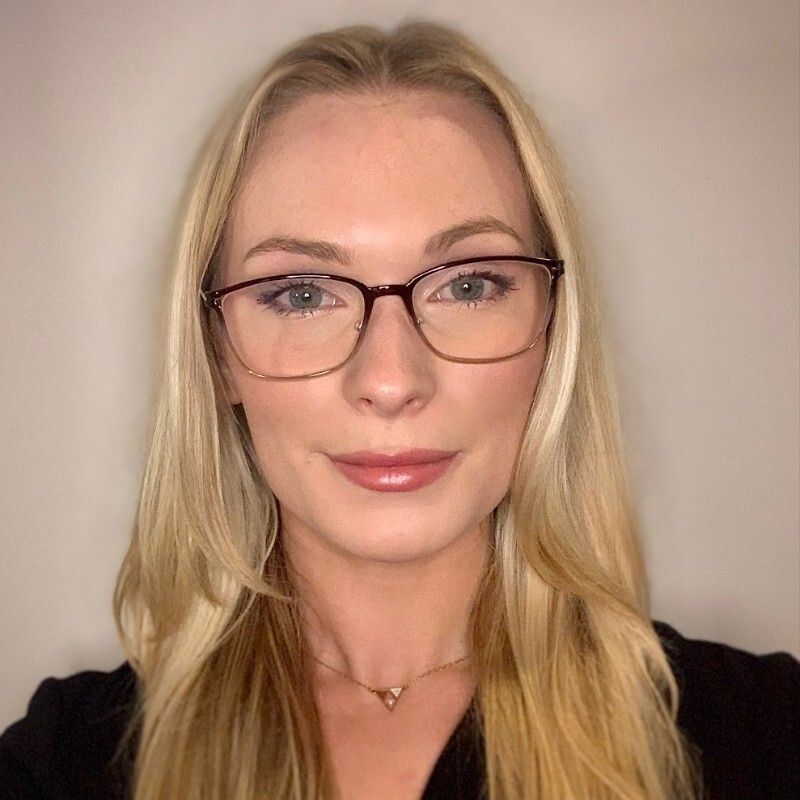 If you are looking to navigate the health insurance market for your emerging small business, look no further. This is your ultimate guide for understanding health insurance nuances, special considerations, and affordable options and alternatives for your business.
Mira provides an affordable alternative to traditional health insurance for businesses to offer their employees. Each employee receives a robust health coverage package with plan options starting at just $25 per month per employee. A Mira membership includes access to primary, preventative, and urgent care services. Take this quiz to see if Mira is right for your business!
The Importance of Health Insurance for Small Businesses
If you are wondering whether your company needs health coverage, the answer is yes. Whether that's health insurance or a health coverage plan, enabling employees to engage in healthier lifestyle practices will directly benefit your company. Health coverage has been linked to increased workforce productivity by improving employee access to health services and thus, reducing sick days. Employers have also been able to bolster their workforce through additional corporate wellness programs.
According to the Kaiser Family Foundation, nearly one out of every four small business owners are uninsured, yet having a form of health coverage is one of the most important and competitive benefits to attract and retain a workforce. Consider enrolling your team in a health coverage plan or even creating a wellness program tailored to your employees' needs to set your small business apart.
Best Health Insurance Options for Small Businesses
When searching for health insurance providers, check out the Small Business Health Options Program (SHOP) marketplace to determine if you qualify. With SHOP plans, are they looking to offer health insurance to remote employees? Check out this article.
Small-Group Health Insurance
Small group health insurance is typically the most common but most expensive option for private, ACA-compliant plans. These plans can be chosen by the small business owner, deciding what portion of health expenses the business will cover. The employees may choose whether to enroll, but to be effective, require a 75 percent participation rate. This is to prevent adverse selection - meaning, only those prone to sickness enroll in the plan, which creates a higher-risk pool for the employer.
Among small groups, health insurance is the following insurance plan most often considered by small business owners, but we encourage you to compare rates and plans through your state's marketplace.
Health Maintenance Organizations (HMOs)
HMOs typically have lower insurance premiums and out-of-pocket costs because they require a primary care physician (PCP) referral before seeking specialty care. When employees sign up for an HMO plan, they should choose a trusting PCP since they will be the gatekeeper of their other health needs.
Preferred Provider Organizations (PPOs)
PPOs typically have higher premiums than HMOs or POS plans, but enrollees can freely seek specialists and out-of-network physicians, with no referral needed. These plans are a great option for those requiring frequent and various care and can afford higher premiums.
Point of Service Plans (POSs)
Like an HMO, a POS plan requires a referral from a primary care physician before seeing a specialist. These plans usually have higher premiums than HMOs because they cover out-of-network doctors and higher expenses for in-network care.
Exclusive Provider Organization (EPO)
EPO's are lesser-known and only cover in-network services, but the network is generally larger than HMOs, so they may not require a referral from a primary care physician. The premiums for EPOs are higher than HMOs but lower than PPOs.
Some Examples of Small Business Health Insurance Providers
Qualified Small Employer Health Reimbursement Account (QSEHRA)
QSEHRA provides maximum flexibility to employers and employees by providing a set reimbursement amount for set medical expenses. So instead of offering just one group health insurance option, your employees can freely choose their own provider and submit medical expenses, including vision, dental, and prescription care.
Small employers can set up a QSEHRA at any time but need to provide a written notice to the employees as soon as they become eligible and 90 days before the beginning of the plan year. To ensure your notice meets federal requirements, follow these guidelines. Employees must also have qualifying health coverage to use their QSEHRA amount.
Individual Coverage Health Reimbursement Accounts (ICHRA)
Employers of any size can offer an individual coverage HRA, so long as they have at least one employee who is not self-employed or the spouse of the self-employed owner. These plans allow an employer to provide a defined and non-taxed reimbursement to employees for qualified medical expenses, including premiums, copayments, and deductibles. The employer has the flexibility to decide how much to contribute toward the employees' ICHRA for each 12-month plan year, with no maximum or minimum contribution requirements.
Get Mira - Health Benefits You Can Afford.
Get doctor visits, lab tests, prescription, and more. Affordable copays. Available in 45+ states. Only $45/month on average.
Association Health Plans
Association health plans are purchased by an association of employers or self-employed individuals, making them similar to standard group health plans. The associate creates a large group health insurance option formed through a coalition of smaller businesses. These plans provide a lower-cost health insurance option because of the larger group size. Association health plans are growing in popularity because of the ability to dodge higher costs and limited options through SHOP and other ACA-compliant plans.
Health Savings Accounts (HSAs)
A health savings account is a group-sponsored plan offering insurance savings benefits to members. These programs are typically offered with high-deductible health insurance plans determined by the Department of Treasury for each enrollment year. The employee controls these plans and is considered tax-advantaged accounts used to pay for expenses determined by the IRS, including COBRA payments and long-term care.
Health Insurance Alternatives
Health insurance is not the only way to provide wellness benefits and preventative care coverage to your employees. Consider a care membership plan or wellness programs tailored to the needs of your employees.
Care Membership Plan: If you cannot pay nearly $400 per month per employee, consider a care membership plan such as Mira. The employer pays a small monthly fee per employee ($45), and employees have affordable access to primary care and preventative services. Enroll your employees today.
Wellness Programs: Many types of wellness programs exist as employers adopt corporate environments that foster work-life balance. Various platforms have also gained traction to track an employee's progress in receiving further incentives. These can include gym memberships, friendly wellness competitions, employee-assistance programs, health or financial education, and more.
Eligibility-Dependent Savings
When comparing the various rates across plans, understand that you may also be eligible for health care tax credits. To be eligible to receive up to 50 percent of premiums paid with the small business tax credit, you must:
Have less than 25 full-time employees
Pay an average salary of less than $56,000 per tax year
Pay at least 50 percent of the costs to the employee
More information on cost comparisons between plans, here.
How to Choose a Health Insurance as a Small Business
Before buying insurance, you will want to know all of your options, understand the differences, and pay close attention to federal and state laws.
Firstly, small businesses with less than 50 full-time employees are not required to offer health insurance, but as we now know, providing some health coverage for your employees is mutually beneficial. Businesses that exceed 50 full-time equivalent employees or "applicable large employers' ' (ALEs) must provide minimum essential health coverage or face penalties. While the laws require employers to provide health insurance for full-time employees under these circumstances, providing benefits for part-time employees boosts your competitiveness as an employer and provides inclusion at your workplace.
Minimum essential benefits include the following:
Prescription Drugs
Pediatric Services
Preventative and Wellness Services
Emergency Services
Hospitalization
Mental Health and Addiction Services
Maternal and Infant Care
Ambulatory Services
Laboratory Services
Rehabilitative and Habilitative Services and Devices
Determine Your Budget
As explained by Managing Director Jeff Oxley from Startup Resources, "health insurance costs are often a significant expense that can easily be forgotten about when planning your small business. Although your costs can vary quite a bit depending on how much of the premiums your business is covering, the number of employees on the plan, and location. You can expect to spend anywhere from $400 per month per employee all the way up to around $1000 per month per employee."
Employers averaged a contribution of $5,483 annually toward health insurance for each employee. If this is not something your business can provide, you may be eligible for health insurance subsidies or want to consider a care membership plan such as Mira. With Mira, employers can pay as little as $25 per month for their employees to have access to essential healthcare services.
Get your Employees' Input
Different plans exist that cater to different peoples' needs, so to save you and your employees potentially thousands of dollars annually, ask. Consider an anonymous employee survey to gather general information. Knowing your employee's demographic information, some dependents, and general medical needs can help point you in the direction of suitable coverage.
For information on your employee's perspective, check out this article.
Get a Professional's Outlook
While you can navigate the health insurance market independently, it would not hurt to recruit health insurance professionals. Be sure this individual is understanding of regional insurance programs for your most tailored options. They can also help narrow the scope of your employees' needs and suitable programs. Not to mention, as a small business owner, you may have so much time on your hands, so hiring a subject matter expert (SME) may be in your best interest.
Understanding Health Insurance Plans
Depending on the priorities of you and your employees, you will want to weigh various costs and insurance plan types. A common feature among all health insurance includes at least three types of payments: deductible, monthly premium, and copay or coinsurance. Typically, the employer is responsible for a monthly premium contribution but may also be responsible for reimbursing certain health expenses as outlined in the plan. Here is a list of common terms and their definitions to help with your comparison:
Virtual care for only $25 per visit
Virtual primary care, urgent care, and behavioral health visits are only $25 with a Mira membership.
Deductible
A deductible is an amount you pay before your insurance covers your care. Your insurance provider may cover certain preventative care and screenings regardless of meeting your deductible, but each plan is different. Check with your insurer or coverage provider for clarity in your payments.
Premium
A monthly premium is a cost you pay per month to keep your insurance. These rates vary across insurer and plan types. Determining your monthly premium will likely be based on the demands of your medical needs, income, and your state. Check with your state's marketplace to compare rates and plan offerings.
Copay/Co-insurance
When you acquire insurance, you will either have a copay or coinsurance. A copay is a flat rate that you pay when you visit a physician's office. Typically, specialist visits have a higher copay. For example, you may have to pay $20 out of pocket when you see your primary care physician but $25 when you see a specialist. Similarly, coinsurance is the percentage you are required to pay when you receive care; for example, your insurer may require you to pay 20 percent of the cost when you visit our primary care physician.
What Health Insurance is
The Department of Health and Human Services defines health insurance as a contract that requires your health insurer to pay all or some of your health care costs in exchange for a premium. An individual can acquire insurance through the marketplace, through employer-sponsored health insurance, or (if eligible) through publicly funded programs, such as Medicaid. As of 2019, nearly 49 percent of Americans acquired employer-sponsored health insurance, but about 10 percent remain uninsured.
Health Insurance for Small Businesses Frequently Asked Questions (FAQs)
While picking and choosing a plan may sound straightforward, here are a few additional questions to consider.
Do I have to provide health insurance to part-time or contracted workers?
Employers are not required to provide health insurance to part-time or contracted workers. Part-time employees may need to seek individual insurance through the marketplace unless eligible for publicly-funded options. Care membership plans would be a great insurance alternative for part-time employees individually or provided by the employer. Providing insurance to contracted workers puts you and the employee at risk of misclassification.
Are there any surprise costs when financing insurance as a small business owner?
According to Managing Director Jeff Oxley from Startup Resources, one surprise cost that often isn't thought about for a small business owner in terms of health insurance is the use of time and energy communicating with your service provider. During the setup of the plan and in the day-to-day, you will spend a significant amount of time communicating between employees and your provider in ensuring everything is set up properly, and there are no issues for your clients.
Am I able to switch health insurance providers if my small business needs to change?
Oxley states that "as your business grows you can expand into a Large Group Insurance Plan which is reserved for businesses with more than 50 employees. These larger plans generally will save you money because you're able to negotiate rates and premiums with your provider. After all, you're dealing in bulk; along with this, you'll be able to offer more customization to plans and benefits."
Bottom Line
As a small business owner, providing your employees with a form of health coverage is never a bad idea. While this presents as an expensive undertaking, your employees can engage in preventative care for optimized wellness and productivity at work. By not having employees require as many sick days
To avoid breaking the bank, consider a care membership plan such as Mira. Different plans and payment options are available to ensure healthcare coverage for your employees. You can provide affordable access to basic coverage such as primary and urgent care visits, preventative lab screenings, prescriptions, and behavioral health services. Sign up today!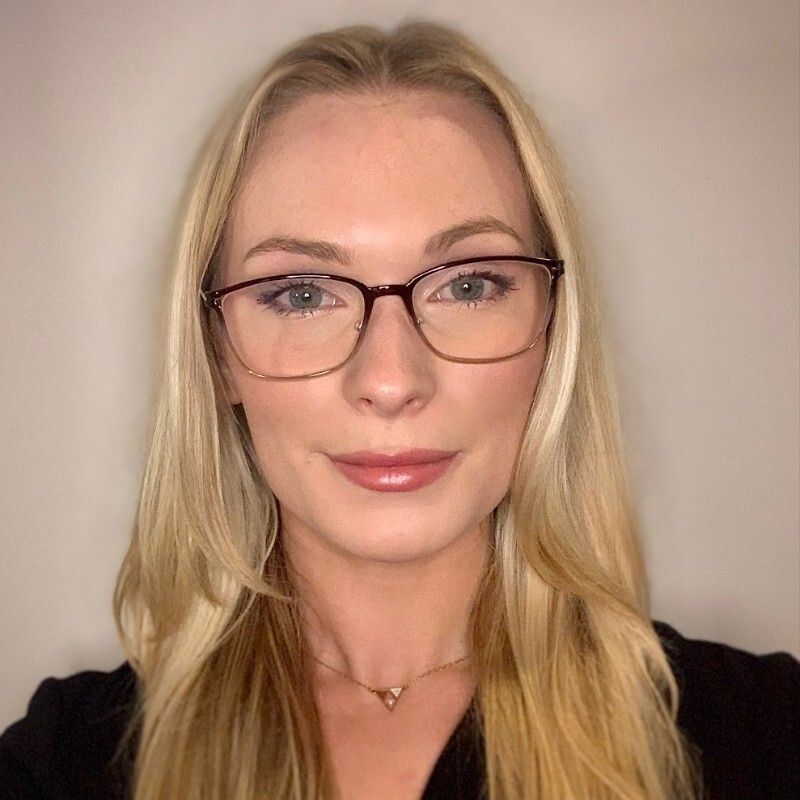 Ashley Brooks works in Healthcare Consulting and graduates with her MPH in September of 2022 from George Washington University, but graduated with her B.S. in Health Science from James Madison University in 2019. Ashley has been with Mira since June of 2021 and shares the passion for creating affordable healthcare coverage for all!