Opioid overdoses continue to be the leading cause of accidental deaths in the United States so having and knowing how to use a Narcan kit could mean the difference between life and death. Narcan kits hold the potential to save lives by reversing the effects of a known or suspected opioid overdose in minutes. There are numerous community and government-sponsored programs that provide both Narcan kits and anti-overdose training.
*Due to the urgent nature of preventing and stopping opioid overdoses, we at Mira want to highlight the Naloxone kit finder mentioned later in our article. Next Distroʻs Naloxone State Finder tool allows you to select your state and learn more about the organization Next Distro is partnered with to send you free naloxone (usually Narcan) kits. Mira implores you to browse this resource and consider signing up to receive a free naloxone kit.
Narcan
Narcan is the trade name for the medication Naloxone. This life-saving medication reverses an overdose of opioids, including heroin, fentanyl, and prescription opioid medications. Narcan is the number one most dispensed Naloxone, and it is a nasal spray. Naloxone is safe and easy to use, and having a Narcan kit can prevent brain damage and death by overdose if used properly and timely.
How Narcan Works
Narcan works by sending a concentrated dose of Naloxone (4mg) into the body and to the brain. Naloxone binds to opioid receptors and reverses or blocks the effects of other opioids. Naloxone displaces the opioid molecules and aids in restoring normal breathing within two to three minutes. Naloxone works for about 20 - 90 minutes and does not replace medical attention; emergency responders should always be called to the scene of a known or suspected overdose. Harm Reduction TO outlines a 5-step opioid overdose response:
Check for responsiveness and vital signs
Call 911 if the person is unresponsive
Administer Narcan
Start CPR
Assess: Is it working? If there are no improvements in 2-3 minutes, repeat steps 3-4
The signs and symptoms of an overdose can return after a dosage of Narcan is given - usually two to three minutes after the initial dose. If one's breathing does not return to normal or breathing difficulty resumes, one should give another new dose of Narcan to the person in the other nostril. They should be watched closely until emergency responders arrive.
How To Use a Narcan Kit
Although kits may vary, they will always include Naloxone (Narcan) and instructions and sometimes include gloves and a breathing shield. Narcan kits are needle-free, but other forms of Naloxone can and have been administered intramuscularly (into the muscle) or intravenously (into the veins) by healthcare professionals when treating an overdose. There is also an auto-injector, Naloxone, a prefilled device injecting medication into the outer thigh. Narcan requires no assembly as it is ready to use and was developed to be used at home without the need for any medical training. Narcan has a comprehensive instruction manual located on its website.
Source: Narcan.com
Recognizing the Signs of an Overdose
One should call 911 immediately if they think someone is experiencing an opioid overdose. Roughly every 8 minutes a person dies from an opioid overdose, therefore knowing the signs of an overdose is essential to keeping one alive. An overdose is triggered by an overwhelming level of a drug that disrupts normal physiological functioning. This is considered a medical emergency and might happen for a variety of reasons:
Taking a regular dose after tolerance has lowered
Taking a stronger dose than the body is accustomed to
Combining substances of abuse
Intentional administration of a lethal dose
Brain damage can occur after four minutes without breathing, followed by death four to six minutes later. Different drugs can affect the body in different ways but being aware of the common symptoms of overdose can help save a life. Some common signs of an overdose include:
Unusual sleepiness or unresponsiveness
Slow or absent breathing
Slow heartbeat or low blood pressure
Cold and clammy skin
Blue lips and nails
Small, constricted pupils
Choking or gurgling sounds
Limp body
Who is at Risk for an Overdose
Although opioid overdoses can not be predicted with 100 percent certainty, individuals with certain healthcare conditions or characteristics may be more sensitive to opioid effects, which may also lead to overdose. These individuals include:
Those receiving prescription opioids
Those taking benzodiazepines
Those using illicit opioids, other illicit drugs, and/or using heroin
Those receiving treatment for opioid use disorder
Children living in a home where opioids could accidentally be ingested
Older adults (65+ years)
Those with respiratory conditions
*This is not an exhaustive list of all the characteristics and factors that put one at a higher risk for an opioid overdose. Every second counts when a suspected or known opioid overdose is taking place, so recognizing some of these symptoms is crucial for saving a life.
Get Mira - Health Benefits You Can Afford.
Get doctor visits, lab tests, prescription, and more. Affordable copays. Available in 45+ states. Only $45/month on average.
Finding a Narcan Kit
Narcan is the first nasal formulation of Naloxone to be FDA approved to be prescribed as a medication for a known or suspected opioid overdose. It was designed to be used easily and effectively without medical training. Opioid-related overdose deaths have been dramatically increasing consistently each year.
Evidence has shown that increasing the availability of naloxone reduces the rate of opioid overdose deaths. Additionally, no evidence has shown that increased availability increases nonmedical opioid use. With this evidence, many communities and government organizations have been establishing educational initiatives to prevent opioid misuse and overdose and empower bystanders to act when a suspected overdose occurs.
Naloxone Access Laws
All U.S. states have enacted at least one law that works to expand access to naloxone. Narcan nasal spray can be purchased in many pharmacies, some without a prescription. Most states allow the prescription and dispensing of naloxone to family members and friends in addition to people receiving prescription opioids for pain or with opioid use disorder.
Many states have, in an effort to save lives, implemented laws to make it easier for the general public to obtain naloxone. However, state laws vary in determining who can obtain and dispense Narcan. It is best to read up on the Naloxone access laws in your current state. A summary of each state's laws can be found here.
Generally speaking, anyone can purchase Narcan Nasal Spray directly from a pharmacist, without a doctor's prescription, in accordance with each state's particular laws. It is recommended to check with a pharmacist on your particular state's laws surrounding Narcan. The life-saving medication can also be obtained at retail pharmacies across the country. All major pharmacies and grocery chain pharmacies should stock Narcan. Patients with insurance should check with their insurance company to see if this medicine is covered; the cost of Narcan varies depending on where one gets the naloxone, how they get it, and what type they get.
Good Samaritan Laws
To encourage people to seek out medical attention for an overdose or for follow-up care after naloxone has been administered, 40 states and the District of Columbia have enacted some form of a Good Samaritan or 911 drug immunity law. A Good Samaritan law usually provides immunity from arrest, charge, or prosecution for certain controlled substance possession and paraphernalia offenses when a person who is either experiencing an opiate-related overdose or observing one calls 911 for assistance or seeks medical attention.
Free Kits and Training
Depending on one's state of residence, one can get free naloxone kits and training at most pharmacies and related community organizations. There are also many great online trainings that can be completed at little to no cost on the administration of Narcan. Get Naloxone Now is one of many great resources to both obtain training and inquire about Naloxone availability in one's area.
Next Distro is an excellent resource that has a naloxone state finder tool that can help you identify resources in your state to receive a naloxone kit by mail. By clicking the link and selecting your state, the site will connect you with your respective state partnership with Next Distro to receive naloxone free of charge. They currently operate in 39 states across the country.
Narcan Kit Frequently Asked Questions (FAQs)
Consider this additional information when it comes to Narcan kits.
Virtual care for only $25 per visit
Virtual primary care, urgent care, and behavioral health visits are only $25 with a Mira membership.
Can I give myself Narcan Nasal Spray?
No, given the usually incapacitating nature of an overdose, this would be highly unlikely to perform. Treatment of a suspected opioid overdose must be performed by someone other than the affected person. If one has or is prescribed Narcan Nasal Spray, it is important to tell family, roommates, caregivers, friends, and others around you where you keep it and how and when to use it.
How long does Naloxone last in one's body?
Naloxone lasts between 20-90 minutes. This is important to remember because the Naloxone could wear off before the opioids that caused the initial overdose do. If this occurs the individual is again at risk for an overdose. This is why calling emergency responders and monitoring the person after administering the first dose of Narcan is imperative.
I do not take opioids or know anyone that does, should I still have Narcan available?
Saint Ann's Corner of Harm Reduction answers this with a great analogy: Just as we have a fire extinguisher in every building and house to protect us in the event of a fire, we should also have Narcan readily available at all times. It definitely makes sense to have naloxone on hand if you either take high doses of opioids, misuse prescription opioids, or use illicit drugs, or if you are a friend, family member, or community member who comes into contact with people at risk for overdose. One can never truly predict when an overdose will occur, and it is for that very reason that one should have a Narcan kit.
What are the risks of using Narcan?
The benefits of Narcan far outweigh the risks. However, the risks and side effects should be understood. One should not use a Narcan nasal spray if they are allergic to naloxone hydrochloride or any of the ingredients in Narcan nasal spray. Naloxone is extremely safe; even if someone has not used opioids, Naloxone will have no effect. The risk that someone overdosing on opioids will have a serious adverse reaction to Naloxone is far less than their risk of dying from an overdose.
Bottom Line
Anyone who uses opioids can experience an overdose at any time. The majority of opioid overdose deaths are preventable with the timely administration of Narcan, therefore if one is able to they should have access to a Narcan kit. Making Narcan more widely available has consistently been linked to lower rates of opioid overdoses, and increasing its availability is one of the best anti-overdose prevention strategies. Action needs to be taken within seconds of noticing an opioid overdose, Narcan enables one to take action and save a life.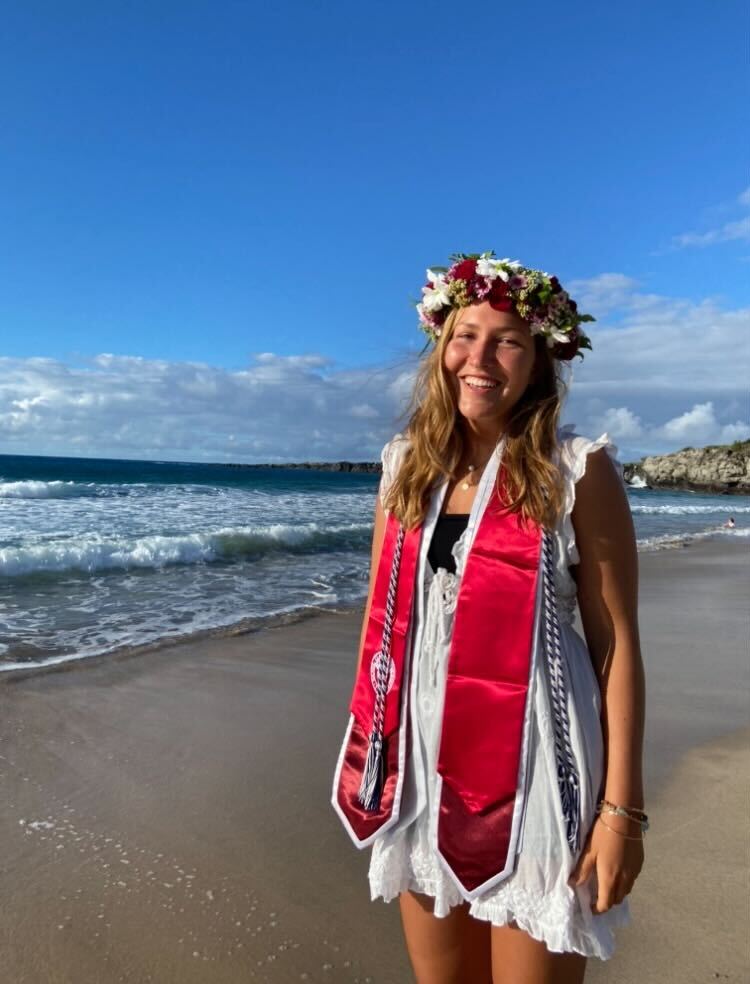 Kendra Bean is from Maui, Hawaiʻi. She is currently enrolled at the University of Hawaiʻi at Mānoa, specializing in Epidemiology. She is passionate about improving health literacy and access to care, specifically in rural areas.