Public Health
When Can We Stop Wearing Masks In 2023? What Will The Summer Be Like?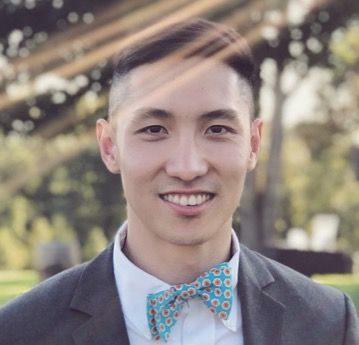 Khang T. Vuong, MHA
8 Jul 2023
Quick summary:
Infectious Disease Experts predict that will begin to see a return to a somewhat normal way of life toward the last quarter of 2021 if 75% of the U.S population will take the COVID-19 vaccine.
It is expected that we will be able to have small indoor gatherings and experience more normal domestic travel by the fall of 2021.
It is also predicted that rapid antigen testing at airports will help travel return to normal next year as well as vaccine distribution.
When will life go back to normal?
According to Dr. Anthony Fauci, the director of the National Institute of Allergy and Infectious Diseases, we may start to see a return to a somewhat normal way of life in the United States toward the end of 2021.
Dr. Fauci strongly recommends that we all continue social distancing and wearing masks in daily life, as this is the best way to prevent the spread of coronavirus before the vaccine is widely available.
Read more about when will we reach herd immunity and when COVID-19 will end.
A normal way of life; how did other countries accomplish it?
China
In January and February 2020, China was amongst the worst country in the world in terms of the coronavirus outbreak.
While they were the first country with a surge of coronavirus cases, and assuming the first to recover, China also focused on easy and accessible testing, isolation, as well as health, and temperature checks.
New Zealand
As of midnight March 16th, 2020, everyone, including residents of New Zealand - had to go into self-isolation upon arrival in the country, unless they were coming from the largely unaffected Pacific island nations.
Prime Minister Jacinda Ardern said these were the strictest regulations in the world, for which she would "make no apologies".
Following this action, Ms. Ardern decided to close the borders entirely to almost all non-citizens or residents.
New Zealand introduced a new four-stage alert system, which was implemented in late March. Based on existing wildfire alerts, it would clearly indicate the current risk and the necessary social distancing measures.
With effective communication and public compliance, these steps allowed New Zealand to experience just 89 cases per day at its' peak.
Thailand
While Thailand couldn't afford mass COVID-19 screening, contact tracing was a more effective route to control the spread. There were more than 1,000 epidemiological teams investigating cases and monitoring them.
According to one study, 95% of Thailand residents are wearing masks in public during the pandemic, this is the highest rate in Southeast Asia.
Over the past few years, wearing a mask has become common practice in Bangkok, Thailand due to the terrible air pollution from heavy vehicle traffic, industrial emissions, and farmers burning fields to prepare them for planting.
As of March 23, 2021, Thailand has a low 7-day average of cases at just 170.
Get Mira - Health Benefits You Can Afford.
Get doctor visits, lab tests, prescription, and more. Affordable copays. Available in 45+ states. Only $45/month on average.
Australia
The nation of Australia with a population of nearly 26 million, is close to eliminating community transmission of the coronavirus. They've defeated a second wave just as infections surge again in Europe and the United States.
The country chose to quickly and tightly seal its borders. Health officials also rapidly built up the manpower to track down and isolate COVID-19 outbreaks.
And unlike the U.S. approach, all of Australia's states either shut their domestic borders or severely limited movement for interstate and, in some cases, intra­state travelers.

What factors affect when life will return to normal in the United States?
There are a few main factors that directly affect when we will be able to "go back to normal":
The strength of the immunity that people develop after being exposed to COVID-19.
Experts say that it's possible for individuals who were already exposed to COVID-19 to have a reduced risk of becoming reinfected or developing a severe case of COVID-19.
But as of now, it's impossible to tell how long immunity lasts. Some health experts believe that potential immunity to COVID-19 may only last up to 3 months.
The arrival and effectiveness of COVID-19 vaccines.
In terms of the COVID-19 vaccine, both Pfizer and Moderna's vaccines are highly effective in preventing COVID-19 and they are being distributed across the United State in phases.
Dr. Fauci notes that we will need at least 75% of the U.S. population to take the vaccine in order to return to normal.
As of February 25th, 2021, about 6.2% of people in the U.S. have received 2 doses of either Pfizer/BioNTech or Moderna vaccine. Nearly 13.6% of the population has received at least one dose.
People's commitment to wearing masks, social distancing, and staying home when sick.
According to UC Davis Health, scientists said the evidence has become even more powerful for wearing masks and social distancing.
The research presents that about 30% of COVID-19 infections are caused by people who don't know they have COVID-19 because their symptoms have not appeared yet.
Social distancing reduces the risk of transmitting the virus by 90% and wearing masks decreases the risk by 65%.
Source: https://www.alamedahealthconsortium.org/stories/mask-on/
What will the future look like with coronavirus in 2021? Immunity plays a big role
According to nature.com the future of the coronavirus largely depends on the duration and strength of people's immunity after getting the vaccine.
For example, if immunity lasts for 40 weeks, we may see a COVID outbreak every winter. But if immunity lasts 100 weeks, we may see an outbreak every other year.
By April or May of 2021, there will likely be several companies that will approve COVID-19 vaccines and as a result, vaccinations will become more widely available.
In the fall of 2021, we may be able to begin having small indoor gatherings and see travel pick up again.
In the meantime, there are ways to connect with family and friends while reducing your risk of contracting and spreading COVID-19.
Consider meeting people outdoors, with masks on, or in smaller groups than usual. Make sure that everyone you are coming into close contact with is feeling well and has not been in contact with people who are positive for COVID-19.
Virtual care for only $25 per visit
Virtual primary care, urgent care, and behavioral health visits are only $25 with a Mira membership.
Will COVID-19 ever go away?
No, experts believe that coronavirus is not going away, and it will most likely be a recurring illness such as the flu.
Due to the extent to which the coronavirus has spread and how transmittable it is, it's likely that the timeframe to contain this virus has passed.
In addition, experts are now predicting that we are likely experiencing a second or third wave of COVID-19.
In order to end the pandemic and get coronavirus under control, we need to achieve herd immunity. Herd immunity occurs when a high percentage of the population is immune to a virus. Immunity may either be able to occur from an infection of COVID-19 or receiving a vaccine.

Will coronavirus get worse during flu season?
Health care experts are currently concerned about a spike in COVID-19 cases during the 2020-2021 flu season, which typically peaks in February each year. Respiratory viruses, including the flu, spread more easily in the winter months. This is due to spending more time indoors and less absorption of vitamin D, which weakens our immune systems.
In addition, the spread of COVID-19, the flu, and the common cold this fall and winter may make it difficult to differentiate between the three illnesses. Therefore, it is important to continue to wear cloth face coverings or surgical face masks this winter. It is also highly recommended that everyone over the age of 6 months gets a flu shot this season.
Check out our list of locations to get a free flu shot in NYC. In addition, a membership with Mira can get you a flu shot and access to other medical services.

When can we stop wearing face masks in 2021? It depends on how many people get the COVID-19 vaccine
Dr. Fauci explained that if over 75% of the U.S. population gets vaccinated, we should be able to be less strict about wearing a mask or cloth face covering by the end of 2021.
However, we will not be able to completely stop wearing masks at the end of next year.
Especially in large indoor spaces, like supermarkets, mask-wearing will continue to be an important part of mitigating the spread of the virus even after the end of 2021.
What will travel look like in 2021?
Almost 40% of surveyed people say that they feel confident about travel in 2021 - but what will it really look like to travel next year? Travelandleisure.com predicts that domestic travel will feel more normal by the summer of 2021.
However, we will likely need to continue wearing face masks on planes and in airports for the foreseeable future. Many airports may also screen travelers using rapid tests and contact tracing to reduce the spread of COVID on airplanes.
Other companies predict that once a vaccine is widely available, the price of plane tickets will likely increase, as more people will want to travel.
Until the COVID vaccine is widely available in other countries, many people may stick to domestic travel in 2021 due to restrictions. In addition, business-related travel will likely remain low because of virtual meetings.
Sources:
https://www.healthline.com/health-news/fauci-and-other-experts-debate-when-our-covid-19-lives-will-return-to-normal#5
https://www.advisory.com/daily-briefing/2020/08/06/coronavirus-future#:~:text=As%20new%20coronavirus%20cases%20continue,global%20pandemic%2C%20either.
https://www.advisory.com/daily-briefing/2020/08/14/covid-future
https://www.sciencenewsforstudents.org/wp-content/uploads/2020/04/1030_masks_COVID_19.png
https://www.nebraskamed.com/COVID/the-best-mask-material-according-to-scientists
https://www.businessinsider.com/coronavirus-china-back-to-normal-us-europe-struggle-2020-10
https://www.bbc.com/news/world-asia-53274085
https://www.nationalgeographic.com/history/article/look-inside-thailand-prevented-coronavirus-gaining-foothold
https://www.washingtonpost.com/world/asia_pacific/australia-coronavirus-cases-melbourne-lockdown/2020/11/05/96c198b2-1cb7-11eb-ad53-4c1fda49907d_story.html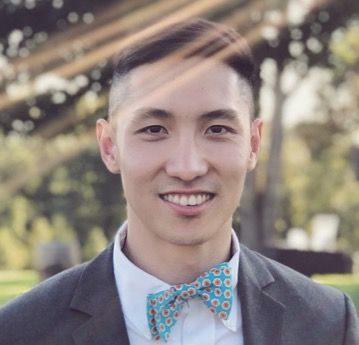 Khang T. Vuong received his Master of Healthcare Administration from the Milken Institute School of Public Health at the George Washington University. He was named Forbes Healthcare 2021 30 under 30. Vuong spoke at Stanford Medicine X, HIMSS conference, and served as a Fellow at the Bon Secours Health System.