Health Insurance
What Are My Options Once I Age Out of My Parent's Health Insurance?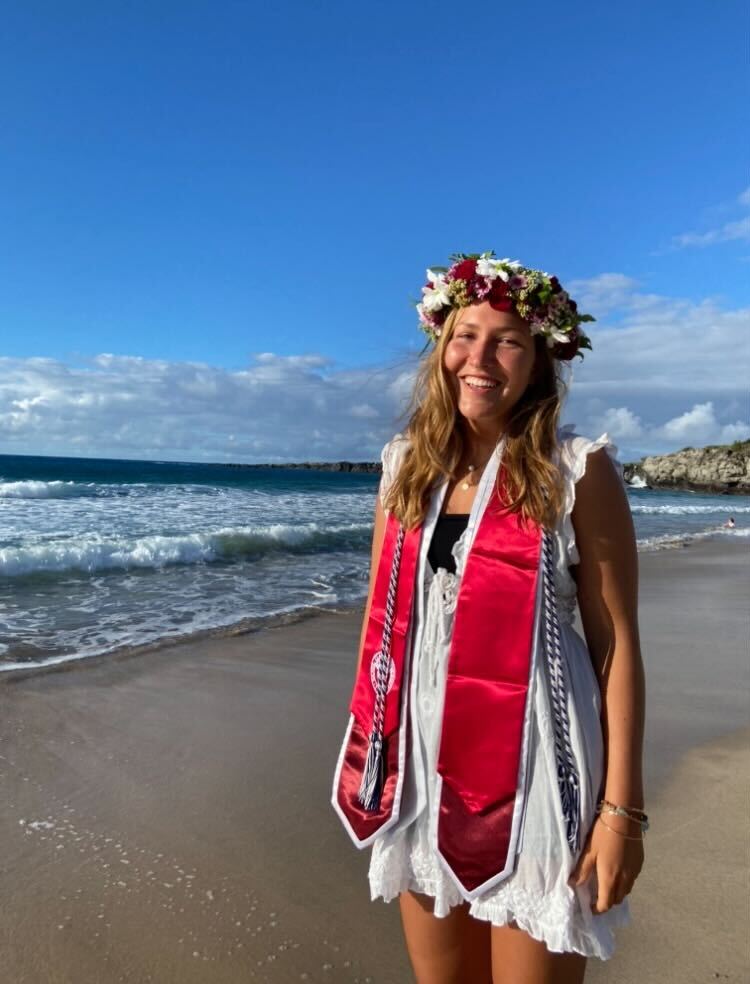 Suppose you turn 26 soon and are currently on a parent or legal guardian's health insurance. In that case, it is a great idea to start exploring options for either re-enrolling or signing up for new health insurance coverage. How your parents get their insurance will determine when a plan stops covering you. You can sign up for numerous coverage options to aid in this transition, including employer-sponsored coverage, marketplace plans, and health insurance alternatives.
Aging out of your parent's health insurance plan does not have to be a scary or challenging event. With Mira, you can access affordable health care for just $45 per month. From doctor's visits, lab tests, and discounted prescription medication, Mira allows you to spend 2x less on healthcare — even with insurance. Sign up today!
Aging Out Of Your Parent's Health Insurance Plan
If a parent's health insurance plan covers dependents, you usually can be added to their plan and stay on it until you turn 26. Under the Affordable Care Act (ACA or Obamacare), individuals can remain on their parent's health insurance plan until they turn 26 years old. This includes individuals who:
Get married
Start or leave school
No longer claimed as a tax dependent
Have adopted a child
Decline an employer-sponsored health insurance plan
Live in or out of their parents' home
When Am I No Longer Covered By My Parent's Health Insurance?
After turning 26, the exact time at which your parent's health insurance plan expires will depend on how your parent gets their health insurance - private or public coverage. Here are a few timelines:
Parent Has an Obamacare Marketplace Plan:
You will have until December 31st of the year that you turn 26 to sign up for health insurance. However, you must enroll in a Marketplace plan by December 15th to get coverage that begins on the first of the following year.
Parent Has a Private Employer-Sponsored Plan:
You will have coverage until the last day of the month you turn 26 (e.g., If your birthday is on May 15th, your coverage will end on May 31st).
"Insurance Rider" Extended Coverage:
Another option, depending on which state you live in, is to apply for a health insurance rider. This allows you to stay on your parent's plan beyond 26. However, this is only allowed in these seven states: Florida, Illinois, New York, Pennsylvania, South Dakota, and Wisconsin. These states usually extend coverage to age 30 or 31. One can generally qualify for a rider as long as you are:
Under 29
Unmarried
Do Not Have Access to Health Insurance Through an Employer
After Aging Out Of Parent's Plan
You qualify for a special enrollment period when you age out of your parent's plan. This lets you enroll in a health plan outside of the usual open enrollment period. Special enrollment is granted to anyone with a "Qualifying Life Event" (QLE). Your QLE immediately begins the special enrollment period once it occurs, where you can pick a new comprehensive health plan without penalty. After turning 26, you will be able to sign up for your plan within a specific 120-day period or during the year-end Open Enrollment Period.
To avoid a coverage gap, you should decide upon a plan before or during your birthday month. You must sign up within the first 15 days of the month you are losing insurance to have coverage kick in the following month. For example, if you need insurance starting December 1, you must enroll by November 15. If you enroll any later, coverage will skip a month, and you won't be insured until January 1.
You can not qualify for a special enrollment period if you voluntarily withdrew from your parent's insurance plan or if your parents fail to pay their monthly insurance premiums and their insurance expires. You do not want to experience a gap in coverage. If the 120-day window for special enrollment passes and you have failed to secure your health insurance plan, you could find yourself paying medical expenses in full.
Health Insurance Options Once Turning 26
You may have a few options when approaching your coverage expiration and, therefore, your special enrollment period. Plans can differ significantly depending on the coverage that you anticipate needing. Understanding the standard health insurance jargon can be extremely helpful in choosing a new health insurance plan.
There are many different plan types available through insurance companies, including plan types identified by metal tier (Bronze, Silver, Gold, or Platinum) as well as HMO, PPO, or POS. Metal tiers determine how you and your plan split your health care costs; the tiers have nothing to do with the quality of care received. The type of plans, such as HMO, PPO, or POS, determine the flexibility in choosing your physicians.
Bronze plans tend to have the lowest monthly premium but the highest costs when you need care. You will need to pay for most routine care yourself, but be covered from catastrophic injury or illness. Silver plans have both moderate monthly premiums and costs when you need care. Gold plans have a higher monthly premium but low costs when you need care. This is generally a good choice for those who plan to use medical care a lot. Platinum tier plans have the highest monthly premium of the four tiers but provide the lowest costs when you receive care. Nearly all expenses are covered with this plan type.
The type of health plan you have will affect your deductible and copay, as will the tier type. The three major plan options are Health Maintenance Organizations (HMOs), Preferred Provider Organizations (PPOs), and Point of Service Plans (POS). All these plans use a network of doctors and hospitals, the difference being how big those networks are and how you use them.
Source: Priority Health
Here are some ways to stay covered before losing your parent's health insurance:
1. Employer-Sponsored Health Insurance
If you are working and can get health insurance through your job, you may be able to enroll outside its yearly Open Enrollment Period if you lose your parent's coverage. Contact your human resources representative before turning 26 to learn about the next steps you need to take. If you are just starting a new job, it is essential to note that there may be waiting periods before your health insurance kicks in.
2. Join your spouse's plan
If you are aging off of your parent's insurance but are married, you may be able to join your spouse's health plan. Speak with your spouse's employer about adding you to their plan within 30 days of your loss of coverage.
Get Mira - Health Benefits You Can Afford.
Get doctor visits, lab tests, prescription, and more. Affordable copays. Available in 45+ states. Only $45/month on average.
3. Individual Plan on the Affordable Care Act (ACA) Marketplace
ACA plans can be a good option for health insurance once you have "aged" out of your parent's insurance. If you can not get health insurance through your job, one option is to shop for a plan on your state or federal marketplace. If you have a chronic health issue, are planning on becoming pregnant, need more health service options, or want the assurance of a plan with the ten essential benefits, an ACA plan may be an incredible option.
By law, all ACA plans must offer ten essential health benefits with no annual cap on the benefit amount:
Ambulatory outpatient services
Inpatient hospital services
Maternity and newborn care
Mental health and substance use disorder services, including behavioral health services
Rehabilitative and habilitative services
Preventive and wellness services and chronic disease management
Pediatric services, including oral and vision care (some variation state by state)
You can compare and purchase ACA plans on the ACA Marketplace to ensure the best price and know what will be covered and what will not be. Plans on the health insurance marketplace can legally not deny coverage for one having a pre-existing health condition.
4. School Health Insurance
Full-time students can generally access student health insurance through their respective universities. These plans can either be funded by the school itself or an outside insurance company. However, it is important to note that some of these plans only offer coverage during the academic year.
5. Short-Term Health Insurance Plans
Short-term health insurance can provide temporary benefits quickly - a policy can begin as soon as the next day if you are approved. Plans can vary in duration and have set monthly costs based on age and health conditions. Short-term plans are not required to cover the ten essential health benefits or any preexisting conditions.
6. Medicaid or Children's Health Insurance Program (CHIP)
You can apply for Medicaid or CHIP at HealthCare.gov any time. Medicaid and CHIP do not have open enrollment periods. If you have limited income or are pregnant, you could qualify for free or low-cost coverage through Medicaid or CHIP. If you have children, they might be eligible for coverage under Medicaid or CHIP — even if you don't qualify for Medicaid. If you meet the criteria, you can enroll immediately.
7. Mira
Mira is an excellent option for aging out of your parent's health insurance because it's affordable and convenient. At just $45 per month with no deductible, you will have access to discounted doctor's visits, prescriptions, and lab tests. Mira covers you across state lines and works with or without insurance. Mira is also a great short-term option to avoid a gap in coverage as it will keep you covered for your primary care and urgent care needs until you can obtain long-term insurance. Sign up for Mira today.
What to Look For In a Health Coverage Plan
A few factors come into play, such as plan costs, health situations, and specific healthcare needs. The best thing is to simply shop around and compare plans as you age out of your parent's insurance plan. Before shopping around for health coverage, it's helpful to understand what you are eligible for. Read the fine print to know what is/isn't covered, your deductible amount, and how much you'll pay out of pocket.
There are many things to consider when choosing a new plan. It is crucial to evaluate your needs. Some questions you could ask yourself to determine your health needs, and therefore your coverage, include:
Do I need a plan that will cover specific prescription drugs?
How often do I go to the doctor?
Am I anticipating another life change such as a marriage or the birth of a child?
Do I have any surgeries coming up?
Virtual care for only $5 per visit
Virtual primary care or urgent care visits are only $5. Behavioral health visits are $15.
Aging Out of My Parent's Health Insurance Plan Frequently Asked Questions (FAQs)
Will I lose health insurance the day I turn 26?
Each state has its requirements regarding staying on a parent's health insurance plan. For example, 11 states allow you to remain on a plan until you are well past the age of 26 if certain conditions are met. This could provide you with a grace period until you find other coverage. Luckily, turning 26 qualifies you for a special enrollment period, allowing you to purchase a marketplace plan outside of the standard timeline.
Do I need to have health insurance once I "age" off my parents' plan?
There is currently no federal mandate to have health insurance. However, some states will impose a tax penalty on those who do not have insurance. Massachusetts, New Jersey, Rhode Island, California, and Washington D.C. have chosen to enact penalties for those uninsured.
How much will health insurance cost monthly and annually?
This will vary based on the plan you choose to enroll in. The average insurance plan will have both monthly and annual costs. It is essential to assess these costs with your budget to ensure that you can afford all costs associated with your plan.
Bottom Line
One of the most important things you need to take care of before turning 26 and aging out of your parent's insurance plan is to obtain health care coverage. Fortunately, there are many options for coverage, but do make sure to plan ahead, compare multiple options, and understand what will be covered under your future plan. You will be able to choose a plan outside of the usual open enrollment period, the key being to find the plan that is both affordable and fulfills your health needs.
It is always a great idea to have some sort of health coverage. For just $45 per month and no deductible, Mira offers exclusive health benefits, including affordable urgent care visits, low-cost lab testing, and discounted prescriptions. Our care navigation team can also help you find affordable healthcare services in your area! Sign up today to get started.