Insights
Telehealth vs. In-Person Care: Pros & Cons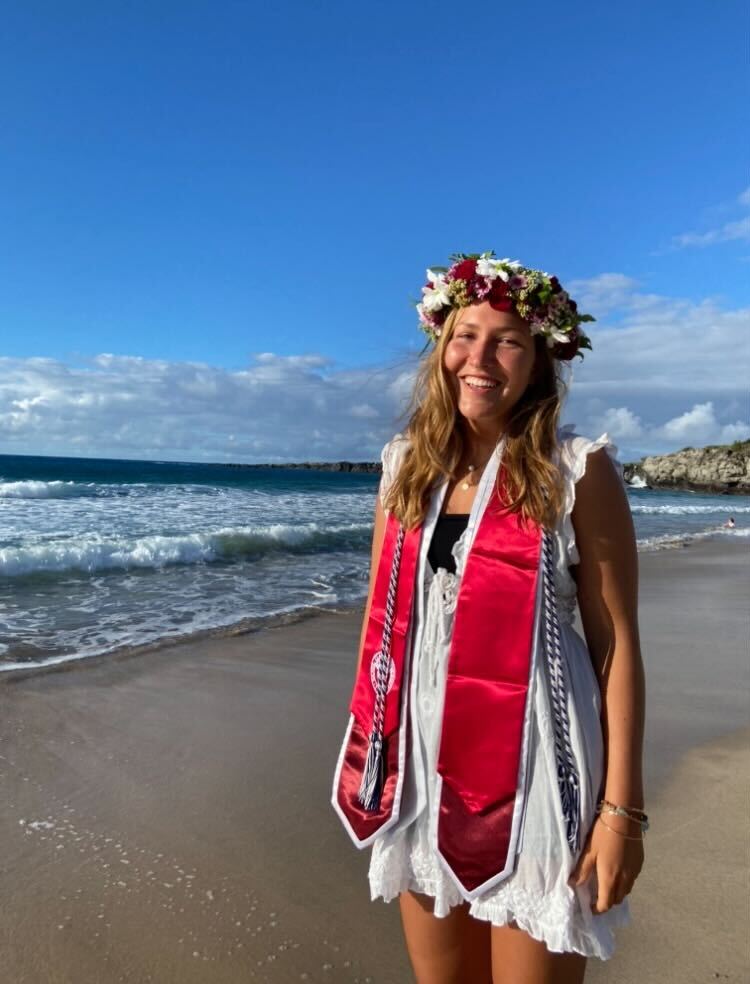 Telehealth appointments have become increasingly popular. Although telehealth is not able to replace in-person care entirely, there are numerous benefits to using virtual care including convenience and far-reaching access to health services. Both methods of receiving care are undoubtedly useful, but in-person care may allow for a more comprehensive understanding of the patients' health, in addition to completion of some clinical appointments that require physical touch.
However you prefer to receive care, virtually or in person, Mira can help! For an average of $45 per month and no deductible, Mira offers exclusive health benefits including affordable urgent care visits, virtual primary care and behavioral health visits, low-cost lab testing, and discounted prescriptions. Our care navigation team can also help you find affordable healthcare services in your area! Sign up today to get started.
Telehealth vs. In-Person Care
Although telehealth services have been around since the 1950s, the onset of the COVID-19 pandemic has resulted in a massive increase in telehealth use. Navigating telehealth services have proved to be a challenging task for some, but offers a number of benefits.
In-person care, involving face-to-face interactions, has remained as the traditional method of receiving care and will certainly always be necessary for completing particular appointments. However, implementing high-quality virtual care holds the potential to work better for both patients and physicians alike. Consider the following table that breaks down the pros and cons of in-person versus telehealthcare.
PROS
CONS
In-Person

Physical Touch
Doctor-Patient Relationship
Better Option for Young Children

Wait Time, Commute Times & Miscellaneous Fees
Risk of Exposure

Telehealth

Convenient
Similar Efficacy and Satisfaction
Alternative for Many Clinical Appointment Types
Expands Access

Not Covered By All Health Plans
Technical Aspects
Less Formal Setting
Not Suitable for Most Emergencies
What is Telehealth and When Should I Use It?
Telehealth refers broadly to electronic and telecommunications technologies and services used to provide care and services at-a-distance. Virtual health care, a smaller component of telehealth, involves one receiving health care services through a virtual visit with one's provider. Healthcare providers may use telehealth platforms like live video, audio, or instant messaging to address a patient's concerns and diagnose their condition remotely. (See Mira's article "How Does Telemedicine Work?").
According to California Healthline, "telemedicine is effective in cases that would typically send you to an urgent care clinic, such as minor injuries or flu-like symptoms, including fever, cough, and sore throat." The chart below can assist in determining when to use telemedicine vs. in-person health services:
Source: Mira
What are the Pros and Cons of In-Person and Telehealth?
Understanding the pros and cons of both telemedicine services and in-person visits can help you determine which method of care is best for you and your family.
In-Person Pros
In-person care offers a number of benefits that you may not get with virtual care and may make particular exams more thorough. Additionally, doctors may require an in-person visit before offering telehealth as an option for a follow-up for a more hands-on approach to understanding your healthcare needs. Consider the following pros of an in-person visit when deciding how you want to receive your care.
Physical Touch
In-person visits allow for doctors to physically assess health conditions and provide specialized treatments or screenings. For example, an annual physical would require testing reflexes, heart and lung exams, as well as lab testing. Additionally, diagnostic testing (MRIs, X-rays, blood draws, etc.) would also require your physical presence, as well as vaccinations, and much more. These almost certainly necessitate an in-person visit where prices vary based on multiple factors.
Doctor-Patient Relationship
Face-to-face visits allow for more intimate and valuable Doctor-Patient relationships to be established between the parties. Your primary care physician is typically someone you know and trust with your health care needs because they understand your health status and medical history. Some studies suggest the informality of telehealth appointments to be an obstacle for creating a genuine doctor-patient relationship. Factors such as eye contact, the sound of typing and/or note-taking, and "lag time" with unstable connections, prove to challenge patients' and physicians' experience during virtual visits.
Better Option for Young Children
Face-to-face visits are generally better for young children. Kids often require vaccinations, and it's easier for doctors to monitor their growth and development. Studies have shown a parent preference for in-person visits for their child(ren) where one in four parents still saw a provider in-person after a virtual visit. The primary reason for this is because the provider wanted to examine the child, or there was a need for additional services, such as immunizations or lab tests.
In-Person Cons
In-person care does have a few drawbacks worth mentioning, some that have become especially apparent since the onset of the covid-19 pandemic. There are greater variables to consider that make getting to and receiving in-person care challenging at times. Consider the following cons of an in-person visit when deciding how you want to receive your care.
Wait Times, Commute Times & Miscellaneous Fees
For an in-person visit to be completed, the patient must ensure a block of time to be available in their schedule, commute times to get to the medical facility, and possibly parking fees while they are completing their appointment. Once the patient arrives, they usually end up waiting in the waiting room for a ranging amount of time (the United States waiting room aerage being 20 to 40 minutes), this is after waiting days to even weeks or months for their scheduled appointment.
Risk of Exposure
Usually when one goes to a health appointment they initially wait in a waiting room with others. In-person care involves interactions between many people, which therefore increases exposure to other ill individuals such as those with COVID-19. Telehealth has therefore been proposed as a solution for this by allowing patients and clinicians to maintain a safe distance and reduce unnecessary travel.
Get Mira - Health Benefits You Can Afford.
Get doctor visits, lab tests, prescription, and more. Affordable copays. Available in 45+ states. Only $45/month on average.
Telehealth Pros
Telehealth has been used in a limited way for decades, but it is now becoming more mainstream. People now have reliable access to high-speed internet connections and the devices necessary to perform a video visit. Virtual care also provides comparable care to that received in a face-to-face visit and also removes many risks. Consider the following pros of telehealth when deciding how you want to receive your care.
Convenience
There tends to be greater availability, as one can schedule a virtual appointment sooner, and flexibility when scheduling telehealth appointments. One doesn't have to miss work, search for parking or sit in a waiting room; they are able to complete the appointment in the safety of their own home or workplace. It is for those reasons that virtual appointments are easier for one to fit into their schedule.
Similar Efficacy & Satisfaction
Many studies have shown that satisfaction rates of both patients and physicians were the same, if not greater when compared to in-person visits. For the majority, telehealth is generally well accepted by patients, parents, and clinicians.
Using behavioral health as an example, virtual therapy can be just as effective as in-person therapy, depending on the person of course. Some may find it easier to communicate and share information over telehealth methods than in in-person situations. (See Mira article on Virtual Therapy)
Great Alternative for the Majority of Clinical Appointments
Telehealth appointments can be used for: therapy sessions, nutrition counseling, check-ups, chronic illness maintenance, screenings for infections like COVID-19, etc. (See "Different Types of Telemedicine" section)
Expands Access to Primary and Speciality Care
Telehealth appointments can be conducted virtually anywhere provided there is an internet connection. This makes it easier for patients to access care, especially if one struggles with reliable transportation, has mobility issues, or lives in rural areas where it may be hard to find a specialist. Telehealth can assist in bridging geographical gaps in healthcare access.
Telehealth Cons
As mentioned, telehealth does present some challenges for receiving more thorough exams for particular appointments as well as requiring some technical skills to log into your appointment. Consider the following cons of telehealth when deciding how you want to receive your care.
Not All Health Plans Cover Telemedicine
Whether or not your telemedicine appointments will be covered by health insurance is dependent upon two factors: your state and insurance provider. (See Mira article "Is Telemedicine Covered By Health Insurance?"). Additionally, the cost of a telehealth appointment depends upon one's insurance coverage, one's condition/symptoms (your medical costs are always a little dependent on what you're getting treated for), and the healthcare provider one sees.
Technical Aspects
Virtual care is just that, virtual. Technical difficulties can and do arise, which can prove to be challenging to connect and complete an online appointment. Additionally, sometimes telemedicine and virtual visits require special equipment or software, such as an app. Some patients may be reluctant to download an app and maintain an additional login, while others may not be technology-literate and worry about how to connect when it's time for their virtual appointment.
Virtual care for only $25 per visit
Virtual primary care, urgent care, and behavioral health visits are only $25 with a Mira membership.
Less Formal of a Setting
Being that healthcare is provided virtually, some routine medical practices can be easily overlooked. One study revealed that blood pressure was recorded in 70 percent of in-person doctor office visits compared to just 10 percent of telemedicine visits.
Additionally, follow-ups/supplementary appointments can be pushed to the patients' backburner. For example, without the push of having the labs completed right there when you leave the appointment, there can be major delays in obtaining blood work and therefore results.
Not Suitable for Most Emergencies
It is worth noting that a remote visit is not always appropriate for every situation. In serious emergencies, such as a drug overdose or major accident, you should call 911 or go to the ER as quickly as possible. However, some emergencies can be managed at urgent care facilities or virtually. Mira offers virtual and in-person urgent care as a part of the health membership. Again, for emergencies that require a physical exam or intervention, such as stitches, X-rays, or specialized cleansing and treatment, telehealth is not a suitable option.
Telehealth vs. In-Person Care Frequently Asked Questions (FAQs)
Consider this additional information when it comes to utilizing telehealth and in-person health services.
How do I access telehealth services?
Accessing telehealth services can be done through specific providers or telemedicine hubs that offer their own access to various doctors. Many health insurance plans will reimburse you for telemedicine visits, depending on the state you live in and the service provided. If you do have health insurance the best way to know is to ask the doctor's office directly if they offer telemedicine visits and what their self-pay rates are.
Is Telehealth cheaper than an In-Person visit?
In general, telehealth tends to be less expensive than an in-person office visit, but as mentioned, costs vary between telehealth services and depend on a few factors (eg. insurance coverage, condition/symptoms, and the healthcare provider being seen).
What is the difference between telehealth and telemedicine?
The terms telemedicine and telehealth are often used interchangeably, but technically telemedicine is a subset of telehealth. Telehealth includes non-clinical, as well as clinical care, uses of telecommunications technology such as self-monitoring, patient education, and even medical records management.
How do I establish a good relationship with my physician virtually?
Meeting a new provider can be a daunting task, the majority would not just turn to a stranger on the street and disclose our deepest fears, our digestive issues, or our medication lists. Healthcare is different. Providers are held to high standards for discretion and HIPAA laws ensure this as well, even over virtual visits. It's best to be honest and open about your physical and mental health so that your provider can obtain a comprehensive understanding of your past and current health state. Just remember that your provider is there to help you and trust is central to the patient-doctor relationship!
I am not that tech-savvy, can I still use telehealth services?
Have you ever used Skype or Facetime? It is virtually the same process for many telehealth appointments! Patients of all ages (even well into their 90s) have used different telehealth services. Doing a virtual doctor's visit can be just as simple as going in. Your provider, or an affiliate, will generally send a link prior to the appointment to help you prepare for the virtual appointment and list a number to call should any issues or technical difficulties arise.
The Bottom Line
Only you know which method of care is best for you, whether it be exclusively in-person visits, exclusively telehealth, or a combination of the two. The latter is where most people find themselves, as many of the previously mentioned pros and cons could go either way. For example, cultivating a relationship with your physician - some may find it easier to communicate and share information over telehealth options, whereas some may prefer face-to-face interactions.
Mira aims to provide quality health care at a low price so that you don't have to make these decisions. If you are unemployed or cannot afford health insurance, Mira is a great affordable healthcare alternative. With Mira, you can receive lab testing, urgent care visits, and up to 80 percent off prescriptions for an average of $45 per month. Sign up today.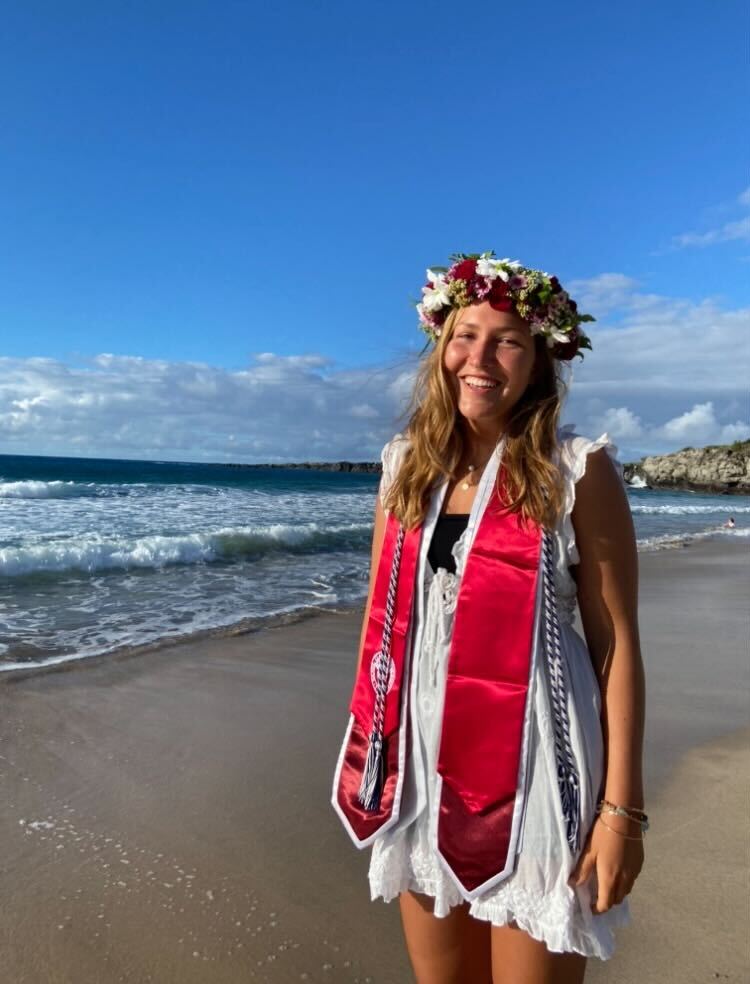 Kendra Bean is from Maui, Hawaiʻi. She is currently enrolled at the University of Hawaiʻi at Mānoa, specializing in Epidemiology. She is passionate about improving health literacy and access to care, specifically in rural areas.