Public Health
List of CityMD Locations and Phone Numbers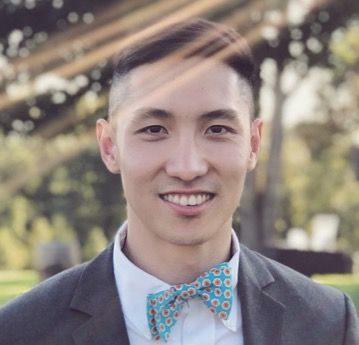 Khang T. Vuong, MHA
9 Feb 2021
CityMD is a full-service, for-profit urgent care company with over 135 locations in New York and New Jersey. The cost of a visit without insurance is $200 with additional lab tests and X-ray charges separately.
As of January 2021, the average wait time for CityMD is 30 minutes to 1.5 hours. The clinic offers an Aftercare program that will help you with finding a specialist or getting imaging done.
Below we list CityMD locations and phone numbers. The locations are listed alphabetically.
Get Mira - Health Benefits You Can Afford.
Get doctor visits, lab tests, prescription, and more. Affordable copays. Available in 45+ states. Only $45/month on average.
Virtual care for only $5 per visit
Virtual primary care or urgent care visits are only $5. Behavioral health visits are $15.
List of CityMD locations and phone numbers
| Urgent Care Clinic Name | Address | Phone |
| --- | --- | --- |
| CityMD - Astoria | 3111 Steinway St, Astoria, NY 11103 | 718.475.2345 |
| CityMD - Auburndale | 19120 Northern Blvd, Flushing, NY 11358 | 718.224.8855 |
| CityMD - Bay Ridge | 8712 4th Ave, Brooklyn, NY 11209 | 718.530.1155 |
| CityMD - Bay Shore | 1757 Sunrise Hwy, Bay Shore, NY 11706 | 516.453.0172 |
| CityMD - Bay Shore South Sunrise Hwy | 1850 Sunrise Hwy, Bay Shore, NY 11706 | 631.581.5900 |
| CityMD - Baychester | 2146 Bartow Ave, Bronx, NY 10475 | 646.346.7927 |
| CityMD - Bayonne | 904 Bayonne Crossing Way, Bayonne, NJ 07002 | 551.497.5675 |
| CityMD - Bayside | 4201 Bell Blvd, Bayside, NY 11361 | 718.571.9341 |
| CityMD - Bellmore | 2459 Merrick Rd, Bellmore, NY 11710 | 516.826.2273 |
| CityMD - Bensonhurst | 2175 86th St, Brooklyn, NY 11214 | 646.828.6401 |
| CityMD - Bergen Beach | 2183a Ralph Ave, Brooklyn, NY 11234 | 718.571.9225 |
| CityMD - Boerum Hill | 457 Atlantic Ave, Brooklyn, NY 11217 | 718.530.1144 |
| CityMD - Brighton Beach | 712 Brighton Beach Ave, Brooklyn, NY 11235 | 718.571.9291 |
| CityMD - Brooklyn Heights | 135 Montague St, Brooklyn, NY 11201 | 646.346.7918 |
| CityMD - Bushwick | 399 Knickerbocker Ave, Brooklyn, NY 11237 | 718.571.9168 |
| CityMD - Capitol Hill | 217 Broadway E, Seattle, WA 98102 | 206.201.0485 |
| CityMD - Carle Place | 235 Glen Cove Rd, Carle Place, NY 11514 | 516.877.2273 |
| CityMD - Chambers | 87 Chambers St, New York, NY 10007 | 212.335.0594 |
| CityMD - Clark | 1255 Raritan Rd, Clark, NJ 07066 | 848.206.0072 |
| CityMD - Clifton | 852 Route 3, Clifton, NJ 07012 | 973.450.1991 |
| CityMD - Cobble Hill | 228 Court St # 230, Brooklyn, NY 11201 | 718.280.5362 |
| CityMD - Commack | 6500 Jericho Tpke, Commack, NY 11725 | 631.858.2273 |
| CityMD - Corona | 3726 Junction Blvd, Corona, NY 11368 | 718.571.9310 |
| CityMD - Cutchogue | 32645 Main Rd, Cutchogue, NY 11935 | 631.734.5505 |
| Urgent Care Clinic Name | Address | Phone |
| --- | --- | --- |
| CityMD - Deer Park | 1930 Deer Park Ave, Deer Park, NY 11729 | 631.254.5900 |
| CityMD - Delancey | 138 Delancey St, New York, NY 10002 | 212.609.2541 |
| CityMD - Ditmars | 2248 31st St, Astoria, NY 11105 | 718.571.9192 |
| CityMD - East 14th | 216 E 14th St, New York, NY 10003 | 212.256.1049 |
| CityMD - East 23rd | 212 E 23rd St, New York, NY 10010 | 646.518.0163 |
| CityMD - East 37th | 561 3rd Ave, New York, NY 10016 | 212.729.4668 |
| CityMD - East 50th | 944 2nd Ave, New York, NY 10022 | 212.271.4864 |
| CityMD - East 67th | 1150 3rd Ave, New York, NY 10065 | 212.933.0007 |
| CityMD - East 86th | 336 E 86th St, New York, NY 10028 | 212.933.1364 |
| CityMD - East 96th | 1500 Lexington Ave, New York, NY 10029 | 212.710.1065 |
| CityMD - East 161st | 68 E 161st St, Bronx, NY 10451 | 718.571.9139 |
| CityMD - East Hanover | 399 Route 10, East Hanover, NJ 07936 | 908.557.9808 |
| CityMD - East Meadow | 1919 Hempstead Tpke, East Meadow, NY 11554 | 516.227.2273 |
| CityMD - Farmingville | 2280a N Ocean Ave, Farmingville, NY 11738 | 631.698.7828 |
| CityMD - Federal Way | 31675 Pacific Hwy S, Federal Way, WA 98003 | 253.215.1093 |
| CityMD - Flatbush | 2125 Nostrand Ave, Brooklyn, NY 11210 | 718.489.3557 |
| CityMD - Fordham | 388 E Fordham Rd, Bronx, NY 10458 | 718.489.3553 |
| CityMD - Forest Hills | 7049 Austin St, Forest Hills, NY 11375 | 718.280.1245 |
| CityMD - Fresh Meadows | 6118 188th St, Fresh Meadows, NY 11365 | 718.489.5003 |
| CityMD - Fulton | 138 Fulton St, New York, NY 10038 | 212.271.4896 |
| CityMD - Great Neck | 415 Northern Blvd, Great Neck, NY 11021 | 516.829.2273 |
| CityMD - Greenpoint | 795 Manhattan Ave, Brooklyn, NY 11222 | 718.489.3549 |
| CityMD - Hoboken | 231 Washington St, Hoboken, NJ 07030 | 201.754.1006 |
| CityMD - Huntington | 314 Main St, Huntington, NY 11743 | 516.430.5778 |
| CityMD - Jackson Heights | 7302 Roosevelt Ave, Jackson Heights, NY 11372 | 718.475.2351 |
| CityMD - Jamaica | 16221 Jamaica Ave, Jamaica, NY 11432 | 718.571.9116 |
| CityMD - Journal Square | 32 Journal Sq, Jersey City, NJ 07306 | 201.354.1955 |
| CityMD - Kent | 12924 Se Kent Kangley Rd, Kent, WA 98030 | 253.215.1097 |
| CityMD - Lake Grove | 1995 Nesconset Hwy, Lake Grove, NY 11755 | 631.731.4449 |
| CityMD - Levittown | 3276 Hempstead Tpke, Levittown, NY 11756 | 516.796.2273 |
| CityMD - Lindenhurst | 656 Wellwood Ave, Lindenhurst, NY 11757 | 631.225.4227 |
| Urgent Care Clinic Name | Address | Phone |
| --- | --- | --- |
| CityMD - Richmond | 2187 Richmond Ave, Staten Island, NY 10314 | 646.682.7364 |
| CityMD - Riverdale | 193 W 237th St, Bronx, NY 10463 | 708.303.0479 |
| CityMD - Riverhead | 999 Old Country Rd, Riverhead, NY 11901 | 631.284.5900 |
| CityMD - Rockville Centre | 560 Merrick Rd, Rockville Centre, NY 11570 | 516.858.2373 |
| CityMD - Rocky Point | 47 Route 25a, Rocky Point, NY 11778 | 631.821.5900 |
| CityMD - Ronkonkoma | 600 Portion Rd, Ronkonkoma, NY 11779 | 631.471.5900 |
| CityMD - Sayville | 5600 Sunrise Hwy, Sayville, NY 11782 | 631.563.7828 |
| CityMD - Selden | 996 Middle Country Rd, Selden, NY 11784 | 631.736.5900 |
| CityMD - Smithtown | 519 W Jericho Tpke, Smithtown, NY 11787 | 631.360.5900 |
| CityMD - South Bronx | 2902 3rd Ave, Bronx, NY 10455 | 718.571.9276 |
| CityMD - Sunset Park | 5024 5th Ave, Brooklyn, NY 11220 | 718.571.9251 |
| CityMD - Syosset | 358 Jericho Tpke, Syosset, NY 11791 | 516.677.9200 |
| CityMD - Teterboro | 16 Teterboro Landing Dr, Teterboro, NJ 07608 | 201.354.1953 |
| CityMD - Union | 2317 Center Island Rte 22, Union, NJ 07083 | 201.354.1951 |
| CityMD - University Place | 3556 Market Pl W, University Place, WA 98466 | 253.215.1122 |
| CityMD - Wayne | 76 Willowbrook Blvd, Wayne, NJ 07470 | 862.246.7938 |
| CityMD - West 14th | 14 W 14th St, New York, NY 10011 | 212.390.0558 |
| CityMD - West 23rd | 37 West 23rd St, New York, NY 10010 | 646.596.9267 |
| CityMD - West 33rd | 5 Pennsylvania Plaza, New York, NY 10001 | 646.647.1249 |
| CityMD - West 42nd | 345 W 42nd St, New York, NY 10036 | 646.518.0159 |
| CityMD - West 57th | 315 W 57th St, New York, NY 10019 | 212.315.2330 |
| CityMD - West 69th | 2025 Broadway, New York, NY 10023 | 212.390.8812 |
| CityMD - West 88th | 2398 Broadway, New York, NY 10024 | 212.721.2111 |
| CityMD - West 104th | 2710 Broadway, New York, NY 10025 | 212.658.0676 |
| CityMD - West 125th | 80 W 125th St, New York, NY 10027 | 212.913.0820 |
| CityMD - West 146th | 3556 Broadway, New York, NY 10031 | 212.271.4364 |
| CityMD - West 181st | 617 W 181st St # 625, New York, NY 10033 | 646.346.7922 |
| CityMD - West Seattle | 4755 Fauntleroy Way Sw, Seattle, WA 98116 | 206.201.0551 |
| CityMD - West Village | 331 6th Ave, New York, NY 10014 | 212.219.2659 |
| CityMD - White Plains | 222 Mamaroneck Ave, White Plains, NY 10605 | 914.401.4282 |
| CityMD - Williamsburg | 154 N 7th St, Brooklyn, NY 11249 | 718.414.2013 |
| CityMD Urgent Care - Bainbridge Island | 1344 Wintergreen Ln Ne, Bainbridge Island, WA 98110 | 844.824.8963 |
| CityMD - Ravenna | 6322 Roosevelt Way Ne, Seattle, WA 98115 | 206.201.0544 |
Sources: https://www.citymd.com/all-locations