Insights
June Inflation Data: Health Insurance Premiums Peaked at 17.3% (Again)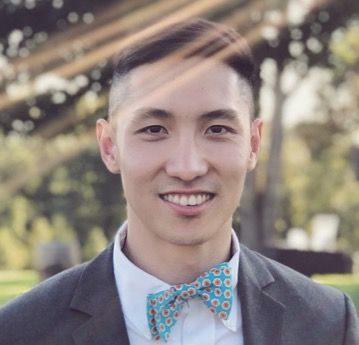 Khang T. Vuong, MHA
13 Jul 2022
The US Consumer Price Index (CPI) surged to 9.1% in June 2022, almost as high as its record level of 9.6% in November 1981, despite prior expectations that inflation would show signs of slowing down. The most significant contributors were the price of gasoline, food, shelter, used cars and trucks, medical care, motor vehicle insurance, and new vehicles.
In layman's terms, a 9.1% percentage change means a product that cost $100 in June 2021 now costs $109 in June 2022, a significant increase considering most people's take-home income remains stagnant.
Because medical care takes up a large portion of the American consumer's out-of-pocket expenses, we analyzed the CPI index to help you better understand how healthcare cost has changed in the last 12 months.
How much did health insurance premiums go up from 2021 to 2022? Hint: it's near the record.
The US Bureau of Labor and Statistics found that health insurance premiums have risen 17.3% in the last 12 months, only a hair shy of the record price change in August 2020 at 17.4%. Many carriers are proposing double-digit rate increases for 2023.
Expenditure category
Percentage change
Jun. 2021- Jun. 2022
Record change
Percentage change
Professional services
2.6%
L-Jan. 2022
2.6%
Physicians' services
1.0%
S-Mar. 2022
0.7%
Dental services
4.7%
L-Sep. 2008
4.7%
Eyeglasses and eye care(8)
3.3%
L-May 2012
3.3%
Services by other medical professionals(8)
4.7%
L-Feb. 2022
4.8%
Hospital and related services
3.9%
L-Oct. 2021
4.1%
Hospital services(16)
3.9%
–
Inpatient hospital services(16)(5)
3.9%
–
Outpatient hospital services(8)(5)
3.3%
S-Apr. 2022
3.3%
Nursing homes and adult day services(16)
4.6%
L-Mar. 2008
4.7%
Care of invalids and elderly at home(7)
2.0%
S-Feb. 2020
1.6%
Health insurance(7)
17.3%
L-Aug. 2020
17.4%
Medical care commodities
3.2%
L-Jul. 2017
3.7%
Medicinal drugs(10)
3.1%
L-Jul. 2017
3.8%
Prescription drugs
2.5%
L-Jan. 2020
2.5%
Nonprescription drugs(10)
4.7%
L-EVER
Medical equipment and supplies(10)
5.9%
L-Dec. 2021
5.9%
In New York, health insurance carriers have proposed a nearly 19% rate hike for 2023, citing COVID-related costs and inflation. In Colorado, the monthly cost to buy health insurance is expected to rise by 11.3% in 2023. In Connecticut, carriers seek a 20.4% rate hike on individual plans.
This is alarming for two reasons:
First, the average price of an individual health plan was $452 a month in 2021 or nearly 12% of the total monthly take-home income.
A back-to-back double-digit rate hike per annum could compound quickly and put pressure on individual consumers and companies.
To put into perspective, a 15% rate hike year-over-year means health insurance premiums could double every five years.
Even when insured, consumers today can't afford to use insurance or get in debt when they do.
According to the US Department of Health, the median deductible for a Bronze-tier individual health plan increased to $7000 a year. That means even when paying $452 a month, American consumers today are still exposed to significant financial risks that could erase the perceived value of having insurance.
"Those are only the deductibles. After they are paid, people must still cover co-pays and co-insurance until they hit the out-of-pocket maximums. The good news is that the ACA limits these in plans sold in the exchanges. The bad news is that they're astronomical: $8,700 for an individual and $17,400 for a family." – NY Times.
Despite 90% of the US population being insured, 16 million people owe more than $1000 in medical debt, and 3 million people owe more than 10,000. Four in ten adults with health coverage through work reported having problems affording medical bills. For those employed by large employers, an analysis found that common reasons for unexpected medical bills include out-of-network and emergency room visits.
Get Mira - Health Benefits You Can Afford.
Get doctor visits, lab tests, prescription, and more. Affordable copays. Available in 45+ states. Only $45/month on average.
Upward pressure for employers to provide more while corporate leadership is looking to cut costs
Mercer, one of the largest benefits advisors in the world, released a 2023 state of benefits report that suggests employees are becoming more concerned with healthcare costs and are pushing for companies to provide more. Companies, amidst recession worries, are looking for ways to slim down expenses.
With benefit expenses making up anywhere between 8-12% of the total and the incoming rate hike, it will become ever more challenging for employers to provide more.
The evolving employer-worker relationship with over 30% of gig workers today working for online platforms full-time also makes it challenging for companies to provide benefits while staying compliant with labor law.
For hospitality companies, providing health insurance is too cost-prohibitive considering the low-wage and high turnover nature of the workforce.
Nowhere to run
With the cost of gas, food, rent, and travel all going up because of inflation, we found that the double-digit health insurance rate hike will create unnecessary pressure for millions of consumers in the next 12 months.
Because healthcare is a large portion of everyone's monthly spending, a small change can have a huge impact on the overall population.
With the incoming winter and the reintroduction of COVID-19 via new variants, we particularly worry about consumers with individual ultra high-deductible health plans, those who are on the verge of being priced out of the market, and small employers that already struggle with attracting talent but don't have enough negotiating power to shield their benefit expenses from breaking the bank.

Virtual care for only $25 per visit
Virtual primary care, urgent care, and behavioral health visits are only $25 with a Mira membership.
How to protect yourself from increasing healthcare cost
Individuals:
Get care early: this is probably one of the lowest hanging fruits. Unlike any other purchases, waiting in healthcare doesn't make it cheaper. It's the opposite. The earlier you can get medical intervention, the cheaper it is. Worsened conditions can end up costing exponentially more.
Get care at the right place: emergency room is first come to mind for many, though research suggests at up to half could be avoidable or unncessary. Conditions like mild fever and minor pain could be taken care of very effectively at an ugrent care. The difference between the cost of a visit coud be as much as 10 times, $200 or $2000 depending on where you go, for the same outcome.
Get the right health plan for your situation, not the most expensive: while getting the best and most expenisve health plan is the best peace of mind, it might not prevent you from getting surprise bills due to out of network visits. On top of that, even the most expenisve health plan does not cover everything. It is important to look at the past 2-3 years and determine how much care has you consume, and find an appropriate plan that best fits your situation.
Companies:
Rethink your benefit strategies, more is not always best: because of continously rising healthcare cost, offering the best health plan also anchors employee expectation. At 8-12% of labor expense, health benefits are not longer a small sunk cost. It is important to think carefully about what is most valuable for your team, and offer a varierty of benefits instead of a standard bundle that fits all.
Be creative with your health benefits packpage like NYC Gov: instead of offering one plan, New York City offers its 750K workers two plans, one for hospital care and one for non-hospital services like doctor visits and lab tests. This not only allows the city to save costs but also makes it less dependent on one carrier. The same strategy can be used for private companies. By offering a catastrophic plan to cap financial risk in pairing with a more flexible non-hospital care plan like Mira, companies can save anywhere between 20-40% of annual cost per headcount.
Take care of your low-wage and part-time workers: currently, labor laws make it complicated to provide health insurance to non-W2 workers, non-insurance products like Teladoc and MDLive can fill in the gap for virtual care, Mira provides both virtual, in-person care, lab tests, prescription discounts, and gym discounts for only $55/month. By leveraging affordable health benefits as a recruiting strategy, companies can better attract workers, espescially in the hospitality and food industry where benefits are often non-existing.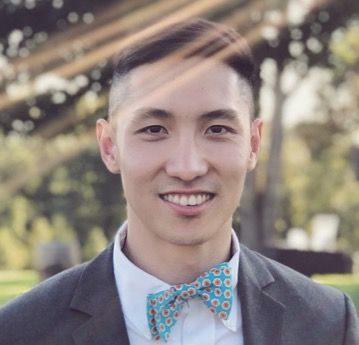 Khang T. Vuong received his Master of Healthcare Administration from the Milken Institute School of Public Health at the George Washington University. He was named Forbes Healthcare 2021 30 under 30. Vuong spoke at Stanford Medicine X, HIMSS conference, and served as a Fellow at the Bon Secours Health System.