Insights
How Much Do Lab Tests Cost Without Insurance in 2023?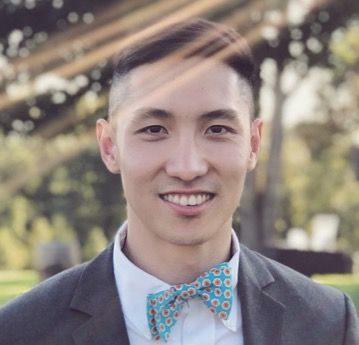 Khang T. Vuong, MHA
2 Mar 2023
Lab testing without insurance can be a costly expense. With or without insurance, the cost can range anywhere between $100 to over $1,000. The price depends on the type of test you receive, the location, and the type of insurance coverage you have. It's essential to discuss which tests you should receive with your healthcare provider.
While lab testing could be costly, Mira offers affordable prices for a number of panels. Starting at just $170, even as a non-member, you can take control of your health and receive a same-day full health panel. Mira members also receive affordable virtual and urgent care services and discounted prescriptions for as low as $45 a month.
How Much Lab Tests Cost With & Without Insurance
Without insurance, lab tests can range from $108- $1,139. If a patient needs multiple tests, the costs will likely be thousands of dollars.
Blood test costs typically depend on the facility you get tested at, your health plan, and your location in the United States.
According to Chargemasters, the following tests will cost somewhere within the following price ranges. These prices are for California hospitals in areas including San Francisco and Los Angeles.
These are the out-of-pocket price ranges of tests for an individual without insurance.
Complete Blood Count (CBC): $140 - $622
Thyroid Stimulating Hormone (TSH): $150 - $1,139
Lipid Panel: $303 - $843
Basic Metabolic Panel: $330 - $1309
Urinalysis: $129 - $643
STD Testing: $108-$350
Lab Testing Costs Using Private Insurance & Medicare
Lab testing is typically covered using private insurance or Medicare, compared to the full out-of-pocket costs of someone without insurance. However, if using private insurance, the price you pay will depend on your co-pay and which tests the insurance covers.
When using both private insurance and Medicare, you should know that it's likely they won't cover elective lab testing.
This is the cost for lab testing using private insurance or Medicare:
| Lab Test | Private Insurance | Medicare |
| --- | --- | --- |
| CBC | $11 | $11 |
| TSH | $24 | $23 |
| Lipid Panel | $19 | $19 |
| Comprehensive Metabolic Panel | $15 | $15 |
| Urinalysis | $5 | $4 |
| HIV | $20 | $19 |
The Cost of Lab Testing At The Hospital
If you are visiting the hospital without insurance and need lab testing, the cost is significantly higher when compared to coverage under Medicare or Private Insurance. The prices range from $92- $179.
| Hospital | Cost |
| --- | --- |
| CBC | $51 |
| TSH | $108 |
| Lipid Panel | $68 |
| Comprehensive Metabolic Panel | $179 |
| Urinalysis | $92 |
| HIV | $92 |
The 7 Most Common Lab Test Panels
Before getting lab tests done, you should discuss with your healthcare provider which tests to get done. There are 7 common lab test panels that test different levels in the body. Your healthcare provider will evaluate your overall health, age, conditions, symptoms, and lifestyle to suggest the best tests for you.
Below are some common lab tests and blood work orders.
Get Mira - Health Benefits You Can Afford.
Get doctor visits, lab tests, prescription, and more. Affordable copays. Available in 45+ states. Only $45/month on average.
CBC - Complete Blood Count
A CBC measures your white blood cells, red blood cells, hemoglobin, hematocrit, and plasma. CBCs may be done when there is a concern about a potential infection, chronic medical conditions, or overall health.
TSH - Thyroid Stimulating Hormone
A TSH test is used to assess how well the thyroid is working by measuring hormone levels in the body. Your doctor will likely recommend a TSH test if you show symptoms of hyperthyroidism or hypothyroidism.
Lipid Panel
Lipid panels test the levels of different types of cholesterol in the body, including HDL, LDL, and triglycerides. HDL is considered good cholesterol, while LDL is considered bad cholesterol.
Basic Metabolic Panel
A basic metabolic panel tests for kidney function, glucose levels, and electrolyte balance. Basic metabolic panels are often done at routine visits. They include 8 specific tests: glucose, calcium, sodium, potassium, bicarbonate, chloride, blood urea nitrogen, and creatinine. A comprehensive metabolic panel may be recommended for more extensive testing.
Virtual care for only $25 per visit
Virtual primary care, urgent care, and behavioral health visits are only $25 with a Mira membership.
Urinalysis
Urinalysis tests (urine tests) can be used to detect several conditions, such as diabetes, kidney disease, and urinary tract infections (UTI). Urinalysis tests are often recommended during pregnancy, routine health exams, and when experiencing kidney-related symptoms.
STD - Sexually Transmitted Disease Testing
STD panels can test for a multitude of sexually transmitted diseases, including chlamydia, gonorrhea, HIV, syphilis, hepatitis, and trichomonas. It is recommended that all sexually active women under the age of 25 get gonorrhea and chlamydia tests once a year.
Vitamin Panel
Vitamin panels can test levels of up to 13 vitamins, including vitamins A, B1, B2, B3, B5, B6, B12, C, D 25-Hydroxy, E, K, and Folic Acid. This panel will assess whether your body is getting and absorbing appropriate nutrients. These tests can help you decide whether you need to take vitamin supplements.
What You Need To Know About Price Transparency
Below is an account of an individual who was surprised by the high cost of their laboratory testing.
"I got a surprise bill recently for $900 for a laboratory I've never heard of. After some investigation, it turns out they were used by a new doctor of mine, who is in my network. But the lab they sent it to is not, and they never called me to confirm or ask my permission first.
Now I'm getting bills from the lab saying I am past due, even though I never authorized this, nor was I aware of it until far beyond when it happened back in 2017. My provider is suggesting I talk with my doctor about it and try to contest the rate, but it seems like I'm far past any action point since services were already rendered last December."
Price transparency is being aware of the cost of your health service and medical expenses. As seen in the data above, the cost of a simple test result can vary by over $1,000 depending on which hospital you seek care at.
Therefore, you should not assume that lab tests will be the same price at any location. You can call multiple locations in your area to determine their cash price before deciding where to get your lab tests.
Not all lab tests require hospitals and can be done at a clinic, primary care facility, or physician's office. If you are covered by insurance, you should check in with your insurance company to see what tests are covered.
There are also other cost-effective solutions when it comes to healthcare, such as Mira. Mira offers lower cost and affordable lab testing for members for an average of $45/month. With a $5 co-pay, members can also schedule a virtual appointment to understand their lab results.
The Bottom Line
With or without health insurance, lab testing can end up being a large expense for you and your family. When signing up for an insurance plan, it is important to be an informed customer.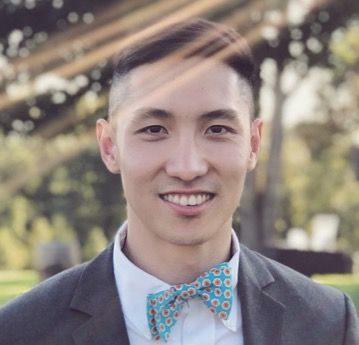 Khang T. Vuong received his Master of Healthcare Administration from the Milken Institute School of Public Health at the George Washington University. He was named Forbes Healthcare 2021 30 under 30. Vuong spoke at Stanford Medicine X, HIMSS conference, and served as a Fellow at the Bon Secours Health System.