Insights
When is Peak Flu Season?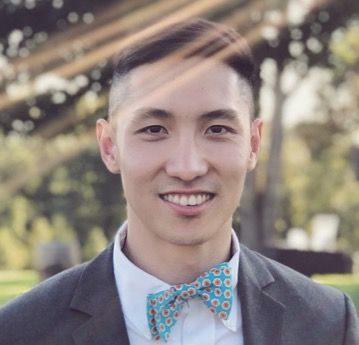 Khang T. Vuong, MHA
7 Sep 2021
Influenza (flu) season in the United States occurs in the fall and winter. It specifically starts in October and can continue until as late as April. The impact of people infected with the flu varies every year and is also dependent on the number of people who receive the vaccine.
Texas, Oklahoma, and Connecticut have the highest number of influenza cases, based on the activity over the past six years during February (the most recorded cases). The score is then weighted to determine high activity over moderate low. Another factor is the average cost of doctor visits in the state and access to flu care.
When Does Flu Season Peak?
A peak is when the highest amount during a specific amount of time; in terms of the flu season, the peak is reached when the highest amount of cases occurs during the season. Based on the past flu seasons, the peak of flu season for many states is during the first weeks of February.
Below is a graph made by the CDC depicting the monthly distribution of flu seasonal peaks. The graph shows that the seasonal peak is usually in February, sometimes in December, January, or March, and rarely in October, November, April, or May.
Flu Acitivty Levels Based on State
Where you live plays a role in flu activity level. Some states have higher levels than others. As of September 3, 2021, flu levels are fairly low or minimal in the United States, below we provide a chart with. a breakdown of flu activity levels in each state.
We can expect the activity to rise as the flu circulates in the coming weeks.
Flu Acitivty Levels in Each State as of September 2021
| State | Flu Activity Level |
| --- | --- |
| Alabama | Low |
| Alaska | Minimal |
| Arizona | Minimal |
| Arkansas | Minimal |
| California | Minimal |
| Colorado | Minimal |
| Connecticut | Minimal |
| Delaware | Minimal |
| District of Columbia | Insufficient Data |
| Florida | Moderate |
| Georgia | High |
| Hawaii | Minimal |
| Idaho | Low |
| Illinois | Minimal |
| Indiana | Low |
| Iowa | Minimal |
| Kansas | Low |
| Kentucky | Low |
| Louisiana | Minimal |
| Maine | Minimal |
| Maryland | Minimal |
| Massachusetts | Minimal |
| Michigan | Minimal |
| Minnesota | Minimal |
| Mississippi | Minimal |
| Missouri | Minimal |
| Montana | Minimal |
| Nebraska | Low |
| Nevada | Low |
| New Hampshire | Minimal |
| New Jersey | Minimal |
| New Mexico | High |
| New York | Minimal |
| North Carolina | Low |
| North Dakota | Minimal |
| Ohio | Minimal |
| Oklahoma | Minimal |
| Oregon | Minimal |
| Pennsylvania | Minimal |
| Rhode Island | Minimal |
| South Carolina | Minimal |
| South Dakota | Minimal |
| Tennessee | Low |
| Texas | Moderate |
| Utah | Minimal |
| Vermont | Minimal |
| Virginia | Low |
| Washington | Minimal |
| West Virginia | Minimal |
| Wisconsin | Minimal |
| Wyoming | Moderate |
| New York City | Minimal |
| Commonwealth of the Northern Mariana Islands | Minimal |
| Puerto Rico | Minimal |
| Virgin Islands | Minimal |
Get Mira - Health Benefits You Can Afford.
Get doctor visits, lab tests, prescription, and more. Affordable copays. Available in 45+ states. Only $45/month on average.
Peak Flu Season Frequently Asked Questions (FAQs)
Below we outline common questions surrounding peak flu season.
Can I get the flu year-round?
While it is possible to catch the flu during the year, it is much more probable to contract it between October and March.
There are several possible reasons why flu season spikes in the winter:
1. People are indoors more often and in close contact with others, which makes it easier for the virus to spread
2. Colder and less humid air is likely more conducive to the spread of the flu, as the virus can live for longer in these conditions.
3. Due to fewer daylight hours, our vitamin D and melatonin intake decrease, weakening our immune system.
How does COVID-19 impact flu season?
According to several studies done by the CDC, the spread of influenza decreased since the implementation of mask-wearing, social distancing, and sanitation measures to prevent COVID-19 outbreaks. Since the flu and COVID-19 are both spread through respiratory droplets in the air, these safety protocols not only prevent contracting COVID-19 but the flu as well. Health professionals suggest that if community mitigation measures, such as mask-wearing and social distancing, are maintained, there may be lower levels of flu activity this season.
There is also a chance that COVID-19 exacerbates the effects of the flu. Since COVID-19 and the flu and caused by different pathogens, it is likely that people can get sick with both at the same time. In addition, every flu season is different, so people do not know how hard the flu will hit this year.
If individuals stop wearing masks and practicing social distancing, we risk overwhelming the health system with COVID-19 and influenza cases. It is essential to remain vigilant about COVID-19 mitigation protocols, as we risk experiencing another peak without such measures in place.
Virtual care for only $25 per visit
Virtual primary care, urgent care, and behavioral health visits are only $25 with a Mira membership.
Am I at high-risk for the flu?
Like COVID-19, the flu is a respiratory virus, meaning it is predominantly spread through respiratory droplets. People expel respiratory droplets into the air when they talk, cough, or sneeze. It is estimated that these droplets can reach people who are about 6 feet away.
It is also possible to contract the flu from touching a contaminated surface; however, this is less likely. People are typically contagious before they develop symptoms and 5-7 days after symptom onset. This differs from the case of COVID-19, where an individual may be contagious for 14 days.
The current measures that we have been implementing to mitigate the spread of COVID-19 will likely decrease your chance of contracting the flu. These measures include keeping a physical distance of 6 feet from others, wearing a mask or cloth face covering, and frequently washing hands and surfaces. In addition, following a routine that will boost your immune system can help prevent it. These practices include exercising, maintaining a healthy diet, taking vitamin supplements, and getting enough sleep.
What's the difference between the flu vs. COVID-19?
Since many symptoms of the flu and COVID-19 can be very similar, it may be difficult to differentiate between the three illnesses. It is important to be able to differentiate between the two. However, it may be helpful to receive a flu or COVID-19 test to confirm your illness.
Symptom Comparison: COVID-19 vs. Flu
| Symptom | COVID-19 | Flu |
| --- | --- | --- |
| Fever | Often | Often |
| Stuffy Nose | Rare | Sometimes |
| Loss of Taste or Smell | Sometimes | Never |
| Difficulty Breathing | Often | Rare |
| Sore Throat | Sometimes | Sometimes |
| Sneezing | Rare | Rare |
| Fever and Chills | Often | Often |
| Fatigue | Often | Often |
| Diarrhea | Sometimes | Sometimes |
| Difficulty breathing | Often | Rare |
When should I get a flu shot in 2021?
Public health officials are reminding everyone that getting a flu shot or influenza vaccination this season is imperative to protect yourself from getting the flu and prevent overwhelming the hospital during the COVID-19 pandemic.
It is recommended that everyone 6 months or older get a flu vaccine by the end of October 2020. Flu shots are typically effective for about 6 months, so getting the shot by the end of October is the best option to increase the chance of protection during the entirety of the season.
Research supports that the flu shot is safe for pregnant women and important to avoid health problems during pregnancy.
Sources:
https://www.cdc.gov/mmwr/volumes/69/wr/mm6937a6.htm?s_cid=mm6937a6_w
https://www.cidrap.umn.edu/news-perspective/2020/09/fears-perfect-storm-flu-season-nears
https://www.cdc.gov/flu/about/disease/spread.htm
http://sitn.hms.harvard.edu/flash/2014/the-reason-for-the-season-why-flu-strikes-in-winter/#:~:text=The%20flu%20season%20in%20the,falls%20between%20June%20and%20September.
https://www.cdc.gov/flu/prevent/vaccinations.htm
https://www.cdc.gov/flu/weekly/index.htm
https://www.aafp.org/news/health-of-the-public/20200909acipflu.html
https://www.beckershospitalreview.com/quality/50-states-ranked-by-amount-of-flu-pneumonia-deaths.html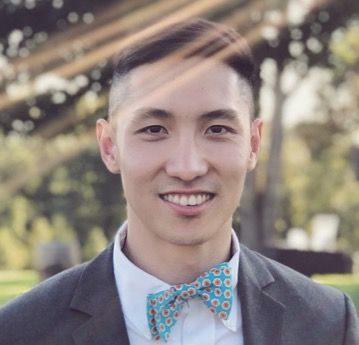 Khang T. Vuong received his Master of Healthcare Administration from the Milken Institute School of Public Health at the George Washington University. He was named Forbes Healthcare 2021 30 under 30. Vuong spoke at Stanford Medicine X, HIMSS conference, and served as a Fellow at the Bon Secours Health System.