Childhood trauma is not always something you just get over as you grow up. Repeated instances of stress, abuse, neglect, and many other issues have real, tangible effects on the development of one's brain. Experiencing severe trauma increases one's chances of developing many illnesses and having poor health outcomes later on in life. Resilience is a highly positive form of preventing and reducing the impact of childhood trauma.
Childhood Trauma Examples
The Northwestern School of Medicine defines childhood trauma as "a scary, dangerous, violent, or life-threatening event that happens to a child (0-18 years of age). This event may also happen to someone your child knows, which can impact your child. When these experiences happen, your child may become overwhelmed, upset, and helpless. These experiences can happen to anyone at any time and age; however, not all events have a traumatic impact.
A report revealed that those who experience these repeated traumatic events have a higher risk of dying from five of the top 10 leading causes of death. The Center for Disease Control (CDC) lists childhood trauma, also referred to as Adverse Childhood Experiences (ACEs), as a pressing public health issue in the 21st century.
Adverse Childhood Experiences (ACEs)
ACEs are significant childhood traumas, as identified below, resulting in actual changes in brain development. These changes may affect a child's learning ability and social skills and result in long-term health problems. Adverse Childhood Experiences can include:
Emotional abuse
Physical abuse
Sexual abuse
Emotional neglect
Physical neglect
Mother treated violently
Household substance abuse
Household mental illness
Parental separation or divorce
Incarcerated household member
Bullying (by another child or adult)
Witnessing violence outside the home
Witness a brother or sister being abused
Racism, sexism, or any other form of discrimination
Being homeless
Natural disasters and war
How Do ACEs Affect Health?
ACEs affect health through stress. Frequent and prolonged exposure to ACEs can create toxic stress, which can then damage a child's developing brain. This can affect overall health years later. A study revealed that approximately 65 percent of children experience at least one adverse event during childhood, and nearly 40 percent experience at least two or more ACEs. The greater the number of ACEs a child has been exposed to, the greater they are at risk for developing health issues throughout their lifespan.
Each child is unique, and therefore, signs and symptoms of traumatic stress look different. The Center for Disease Control (CDC)'s principal deputy director, Dr. Anne Schuchat, stated that " The more types of ACEs a person has, the higher their risk for negative outcomes, which will limit their opportunities their whole life." Chronic stress can damage brain development, leading to many difficulties and health problems later in life (e.g., heart disease, depression, drug abuse, violence, a victim of violence).
The original ACE study conducted by Kaiser had participants tally up different types of abuse, neglect, and other ACEs, where a higher score indicated a higher risk for health problems later in life.
Source: Child Safe
ACEs & Resilience
The good news is that building one's resilience can reverse and prevent these negative brain changes from occurring. Resilience helps protect against many stress-induced changes, particularly concerning the size, activity, and connectivity of areas in the brain that control fear, memory and mood, and executive control.
Even if one has experienced one or multiple ACEs, they are not guaranteed a life with significant health complications. Prevention and early intervention are the best forms of treatment for ACEs and can help children thrive as adults and substantially reduce their chances of major health problems. Building resilience has been cited as a highly positive form of preventing and reducing the impact of ACEs. This can look like many different things, but a few examples would be:
Having resilient parents
Building attachment and nurturing relationships
Building social connections
Meeting basic needs
Building social and emotional skills
While the effect of ACEs can be long-lasting, they do not have to be. The brain is constantly changing in response to its environment, and this adaptation is the key to facilitating positive change in the face of traumatic stress. Creating safe, stable, nurturing relationships and environments is crucial to preventing the consequences of childhood adversity/trauma.
Get Mira - Health Benefits You Can Afford.
Get doctor visits, lab tests, prescription, and more. Affordable copays. Available in 45+ states. Only $45/month on average.
Behavioral Health as a Treatment Option
Therapy can provide a safe and confidential place to talk to a professional about personal experiences, thoughts, feelings, or problems. Many trauma-informed approaches have been adapted to address ACEs and toxic stress. While occasional stress is part of a child's healthy development, chronic and traumatic stress can negatively affect learning, growth, and behavior. Behavioral health can prevent and reduce the effects of ACEs and teach one to deal with toxic stress healthily when it arises.
Trauma-Focused Therapy
Trauma-Focused Cognitive Behavioral Therapy (TF-CBT) is a specific therapy approach that focuses on understanding how a traumatic experience impacts a child's well-being - mentally, behaviorally, emotionally, physically, and spiritually. Therapy should be highly considered an option for dealing with childhood trauma and changing the brain's response to things as an adult. Cognitive Behavioral Therapy (CBT) is a type of talk therapy or psychotherapy used to treat various mental health conditions and stress disorders.
Utilizing this therapy practice, health professionals can learn more about what a child has/is currently experiencing and formulate a plan for the best way to move forward. Developing healthy coping skills is crucial to preventing and reducing the impacts of adverse childhood experiences. Northwestern Medical School cites many benefits to trauma-focused therapy:
Re-Establish Safety
Identify Triggers
Develop Healthy Coping Skills
Decrease in Traumatic Stress Symptoms
Practice Trauma Processing or Integration
Childhood Trauma Frequently Asked Questions (FAQs)
Consider this additional information when it comes to childhood trauma across the lifetime.
How do I find a therapist?
There are many options when it comes to starting therapy, both in-person and virtually, insured and non-insured. Online therapy has been gaining popularity to make therapy more accessible to the general public. Therapy appointments range in price depending upon insurance status, type of therapy, and health professional seen. There are many key things to keep in mind when beginning your search for a therapist.
Virtual care for only $25 per visit
Virtual primary care, urgent care, and behavioral health visits are only $25 with a Mira membership.
How do I know if I have experienced ACEs?
One good way to answer this question is to take the ACEs test. Adverse childhood experiences are pretty common in the population. Remember that your score does not define you or the rest of your life. Whatever your ACE score, the adverse experiences that one has faced can become a thing of the past, as there are many ways to heal and live a healthier life both physically and mentally.
How do I know if a therapist is Trauma-Informed?
Currently, no state or national regulations define a "trauma-informed provider" or "trauma-informed therapist." No matter where you live or what a professional's background may be, there are questions you can ask a therapist to learn more about their training and experience working with children exposed to trauma. Northwestern Medical School has outlined a few crucial questions to ask a potential therapist here.
Bottom Line
Childhood trauma proves the connection between mental and physical health, which highlights the need to care for one's mind just as they do their body. Adverse childhood experiences can interfere with one's health status, having harmful effects later on in one's life and even affecting future generations. Early adversity dramatically affects health across a lifetime, and therefore focus needs to be put on building resilience. Being aware of ACEs and creating environments to help a child feel safe more quickly after experiencing ACEs will help to neutralize the impact. Additionally, considering and utilizing behavioral therapy could aid in lessening the consequences of toxic stress and preventing adverse effects from occurring within your loved ones' lives.
Behavioral health interventions remain a vital treatment option for childhood trauma. Keeping up with virtual therapy can become expensive. Luckily, Mira has a cost-saving solution for you. For an average of $45 a month, Mira offers low-cost virtual care services, including behavioral health counseling, psychiatric services, and other online benefits. These services are provided with affordable copays and can be utilized anywhere in the United States. Save even more with Mira; sign up today.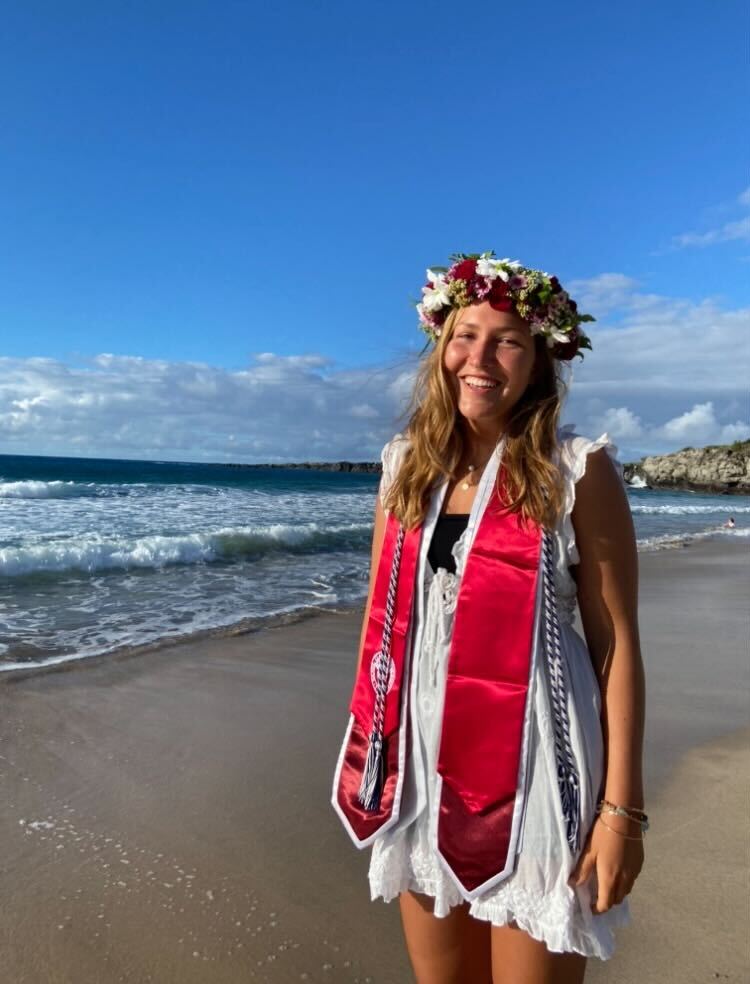 Kendra Bean is from Maui, Hawaiʻi. She is currently enrolled at the University of Hawaiʻi at Mānoa, specializing in Epidemiology. She is passionate about improving health literacy and access to care, specifically in rural areas.