Best Affordable Health Insurance Options
Health insurance continues to be an expensive undertaking in the U.S. for people who don't get coverage from their employers. Finding an affordable option can be very difficult as even plan premiums after government tax credits can be hundreds of dollars per month for a family. Health insurance alternatives can be a good option for people who need affordable access to basic healthcare.
Mira is an affordable alternative that provides access to urgent care visits, same-day lab testing, and up to 80 percent discounted rates on over 1,000 prescriptions for $45 per month. This is a great option for those that need these basic healthcare services because you shouldn't go without needed care just because of costs. Try Mira today.
4 Best Affordable Health Coverage
Finding health insurance that is affordable can be done in an open marketplace, but typically those plans will have better coverage and cost more than other options. We go into the marketplace plans below but first, we take a more in-depth look at the more affordable options that could be a good fit for what you're looking for.
The most affordable health coverage options include:
Catastrophic Health Coverage
Medicare & Medicaid
Fixed-Indemnity Health Insurance
Care Membership Plans
Now let's look at each of these options to see if it's right for your situation.
1. Catastrophic Health Coverage
Catastrophic health coverage offers a low-cost coverage option to protect you from high medical costs in an emergency or serious illness. This health plan option is available for people under 30 years of age or those qualifying for a hardship exemption, displaying that regular insurance cannot be afforded. However, this type of insurance varies in cost and availability by both state and insurance providers.
Catastrophic coverage offers the same preventative services, prescription coverage, and emergency services as mandated under the Affordable Care Act, but you must pay for all the costs until you meet the high annual deductible. As of 2020, the deductible for all catastrophic plans was $8,150. Once your out-of-pocket costs meet the deductible, then your catastrophic insurance will kick in. However, your plan will cover three annual primary care visits even if the deductible has yet to be met.
With catastrophic coverage, you can't use ACA premiums or cost-sharing subsidies, so if you are eligible for a large tax credit, based on income, then the traditional bronze plans (explained below) may offer more coverage for less than a catastrophic plan. Lowest cost insurance may not offer catastrophic health plans, and if they do, bronze plans may still be the more affordable option, based on the coverage you're receiving.
2. Medicare & Medicaid
Publicly-funded health insurance is the most affordable option if you qualify, and options include Medicare, Medicaid, and CHIP. These options are available to those that qualify based on their age, income, disability status, and family situation. While these are federally funded programs, they are administered by each state so your specific qualification requirements will come directly from the state where you reside.
Medicare
Medicare provides a federal health insurance program at an affordable rate for individuals above the age of 65, those with certain disabilities, or individuals experiencing permanent kidney failure requiring intensive care. Medicare is divided into different parts, each focusing on a type of coverage Medicare provides.
Medicare Part A covers hospital insurance should a patient require inpatient care. Medicare Part B provides medical insurance for doctor's visits, outpatient care, and preventative services, while Medicare Part D manages prescription drug coverage. Each Part has its own premium, deductible, and coinsurance.
When you enroll, you have two options on how to get your coverage, through the original Medicare or with Medicare Advantage. The Original Medicare requires a deductible, and about a 20% coinsurance; however, the original plan only includes Part A and Part B, and oftentimes consumers enroll in Medigap for supplemental coverage. Medicare Advantage (Part C) is a bundled plan including parts A, B, and usually D.
Most people are not required to pay a monthly premium for Part A, but all those enrolled in Part B do pay a monthly premium. Ultimately, there are various types of coverage plans that exist with Medicare, varying in cost and the drugs covered.
Medicare Premiums, Deductibles & Coinsurance Costs
Medicare
Premium
Deductible
Coinsurance
Part A

$0-$471

Usually free unless separately purchased. Depends on how long you have been paying Medicare tax

$1,484 deductible for each benefit period

Days 1-60: $0

Days 61-90: $371/day

91+ Days: $742/ "lifetime reserve day"

Part B

$148.50+

Potentially higher, income dependent

$203




~20%
Part C (Medicare Advantage)
$0
Varies
Low; ~$20/visit
Part D
Varies; income-dependent
Varies
Varies
Source: medicare.gov
Get Mira - Health Benefits You Can Afford.
Get doctor visits, lab tests, prescription, and more. Affordable copays. Available in 45+ states. Only $45/month on average.
Medicaid
Medicaid provides health coverage to eligible low-income adults, children, and pregnant women. Similar to Medicare, Medicaid also provides coverage for eligible elderly adults and people with disabilities. The program is funded by both the state and federal government but administered by the states, meaning services covered and eligibility criteria vary between states.
To qualify for Medicaid, your income must not exceed 138 percent of the federal poverty level (FPL), which quantifiably varies across states, but you may be eligible for tax subsidies if your income falls between 100 to 400 percent of the FPL.
The cost of premiums for Medicaid plans depends on income and eligibility groups. If you are eligible for Medicaid, you may also be eligible for the following programs: Supplemental Nutrition Assistance Program (SNAP), Children's Health Insurance Plan (CHIP), Low-Income Home Energy Assistance Plan (LIHEAP), Temporary Assistance for Needy Families (TANF), and the early childhood assistance program named Head Start. Check with your state Medicaid agency to know your eligibility and offerings.
Costs of Medical Care For Medicaid
Allowable Premiums and Maximums
<100% FPL
100%-150% FPL
>150% FPL
Premiums
$0
$0
varies
Cost-Sharing Cap
5% household income
5% household income
5% household income
Medicaid Cost-Sharing By Income Level
Outpatient Services
$4
10% of state's contribution
20% of state's contribution
Non-emergency ER
$8
$8
No limit
Prescription Drugs

Preferred: $4

Non-preferred: $8

Preferred: $4

Non-preferred: $8

Preferred: $4

Non-preferred: 20% of the state's contribution

Inpatient Services
$75/stay
10% of state's contribution for entire stay
20% of states contribution for total stay
Source: medicaid.gov
3. Fixed-Indemnity Health Insurance
Fixed-indemnity health insurance is a type of supplemental health plan also called fee-for-service plans. These plans pay you a fixed rate for a certain service, such as $100 for an urgent care visit. With these types of plans, you can make your own health choices by visiting almost any hospital, primary care physician, or specialist you prefer, but indemnity plans do not have to cover all of the essential health benefits, nor are considered minimum essential coverage.
An appealing feature of these types of plans is that they typically do not require a deductible or coinsurance to be met prior to receiving reimbursement for care, and they can carry lower monthly rates in comparison to traditional insurance. Your plan may require you to pay upfront for services, but you are able to submit a claim for reimbursement. You may want to check with your plan to make sure they will cover the service prior to receiving treatment so you are not unexpectedly left with the whole bill.
Indemnity plans are recommended as an additional layer of health coverage and are used primarily with a more traditional insurance plan because they are not ACA compliant. However, these plans may be best for relatively healthy people who are looking for the freedom to choose the doctors or hospital to receive care.
4. Care Membership Plans
Mira provides a new alternative to health insurance, a membership option that provides you access to basic healthcare needs. This provides coverage for urgent care visits at just $99, as well as discounted same-day lab testing, and even discounted rates up to 80 percent for nearly 1,000 prescriptions. Not only do you receive your preventative care, screenings, and prescriptions at discounted rates, but Mira also provides deals on gym memberships as an added incentive.
Care memberships are great for people who cannot afford traditional health insurance, do not qualify for a publicly-funded health insurance program, or want peace of mind with an added level of protection in conjunction with an insurance plan. Not only can you pay by the month, but you can also choose a plan similar to a high deductible health plan, with just a $300 flat rate for $25 monthly payments. If you are a healthy individual requiring minimal care, this option would protect you from saving thousands of dollars for the care you do not use.
Breaking Down Marketplace Health Insurance Plan Distinctions
The health insurance marketplace is also known as an exchange to shop and compare insurance plans available in your state. This can be done online with an insurance broker or over the phone. Within the marketplace are various tiers of coverage determining how much you and your insurance provider will pay for the cost of your medical care and the types of services rendered.
When shopping for health plans, they will be categorized by either metal tier, by price, or by type of health plan such as HMO, PPO, POS, EPO, etc. The type of health plan indicates the flexibility you have in choosing your healthcare providers and if you require a referral to seek a specialist. Metal tiers can have plans of any network provider type, for example, a silver PPO plan.
Metal Tier Plans
The type of plan that will be most affordable to you will depend on your medical needs, your income, as well as your state. Universally, bronze plans tend to offer the most coverage for the least amount for individuals requiring moderate and preventative care. Gold and Platinum plans work best for people often needing care and are willing to pay more each month for greater coverage. Below is a breakdown of the difference between metal tier options and managed care plans.
Virtual care for only $25 per visit
Virtual primary care, urgent care, and behavioral health visits are only $25 with a Mira membership.
Metal Tier Plan Contributions
| Plan Category | Insurance Company Contribution | Your Contribution |
| --- | --- | --- |
| Bronze | 60% | 40% |
| Silver | 70% | 30% |
| Gold | 80% | 20% |
| Platinum | 90% | 10% |
Bronze Plans have the lowest monthly premium across the metal tier plans but cost the most when you need care. These plans generally have high deductibles but provide a low-cost way to protect yourself from worst-case scenario medical situations. In other words, if you do not often seek care, you would not want to pay high costs each month. While Bronze plans have higher deductibles, they tend to be the most affordable option, while still offering coverage to primary care and preventative services.
Silver Plans require a moderately priced monthly premium and costs when you need care. Typically these deductibles have lower deductibles than bronze plans and are recommended for people qualifying for "extra savings" or those needing coverage of routine services but willing to pay slightly higher monthly premiums.
Gold and Platinum Plans have the highest monthly premiums but low deductibles and low costs when you need care. These plans are not usually considered affordable unless you are willing and able to pay for frequent and specialty care,
Best Affordable Health Insurance Frequently Asked Questions (FAQs)
To help you understand the nuances of health coverage plans, here are a few key definitions and commonly asked questions to get you acclimated to different plan offerings.
What is a monthly premium?
A monthly premium is the cost you pay per month to keep your insurance. These rates vary across insurer and plan types. Determining your monthly premium will likely be based on the demands of your medical needs, income, and your state. Check with your state's marketplace to compare rates and plan offerings.
What is a deductible?
A deductible is an amount you pay before your insurance covers your care. Your insurance provider may cover certain preventative care and screenings regardless of if you have met your deductible but each plan is different. Check with your insurer or coverage provider for clarity in your payments.
What is the difference between copay and coinsurance?
A copay is a flat rate that you pay when you visit a physician's office. Typically, specialist visits have a higher copay. For example, you may have to pay $20 out of pocket when you see your primary care physician, but $25 when you see a specialist. Similarly, coinsurance is the percentage you are required to pay when you receive care, for example, your insurer may require you to pay 20 percent of the cost when you visit our primary care physician. If you have insurance, these rates can often be found on your insurance card.
Bottom Line
Unbeknownst to many, health insurance alternatives exist to expand access to affordable health care options. If you do not qualify for publicly-funded options, or want supplemental coverage, health coverage alternatives such as fixed-indemnity plans, catastrophic health plans, or care membership plans provide affordable access to care.
With Mira, you have access to urgent care and lab testing with over 1,000 prescriptions at discounted rates up to 80 percent. You also receive same-day lab testing and discounted gym memberships. You do not have to wait until an enrollment period to get coverage. Sign up today and see if it's right for you.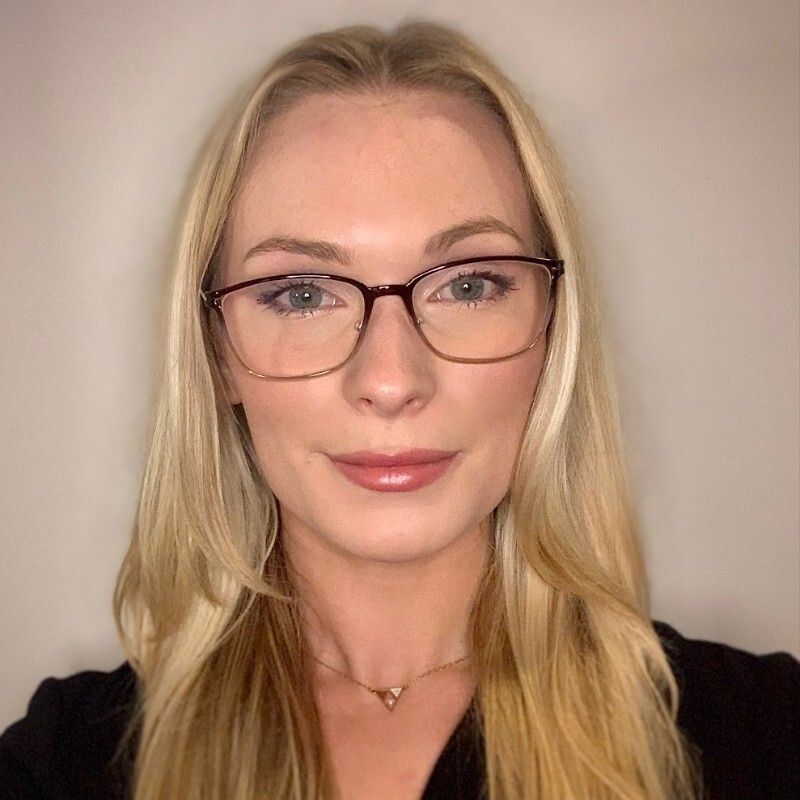 Ashley Brooks works in Healthcare Consulting and graduates with her MPH in September of 2022 from George Washington University, but graduated with her B.S. in Health Science from James Madison University in 2019. Ashley has been with Mira since June of 2021 and shares the passion for creating affordable healthcare coverage for all!