Public Health
Pfizer vs. Moderna COVID Vaccine - How are they different?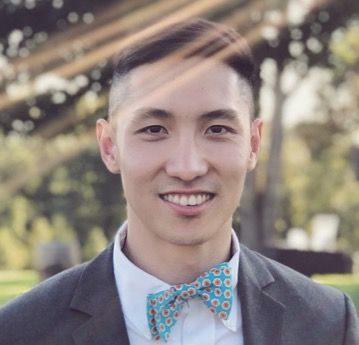 Khang T. Vuong, MHA
9 Feb 2021
Quick Digest
The COVID vaccines produced by Pfizer and Moderna were been granted emergency use authorization in the United States.
The Moderna and Pfizer vaccines both require two doses, are made with mRNA technology, and have shown to be over 94% effective in preventing COVID-19.
In this article, we will cover some important differences between the vaccines, including as storage requirements, time between doses, and age requirement for vaccination.
Age Eligibility to Receive COVID Vaccine is Different
Pfizer's vaccine is currently approved for individuals over the age of 16, while Moderna's vaccine is approved for individuals over the age of 18. Moderna plans to test its vaccine on 3,000 children ages 12-17. Once there is reliable data from this trial, vaccine eligibility may be expanded to children.
Vaccine Efficacy is Similar
Overall effectiveness: Pfizer's phase three clinical trial included 43,000 participants, half of which got the vaccine. There were 162 cases of COVID-19 in the placebo group and 8 in the vaccine group. Therefore, the vaccine was 95% effective in protecting against COVID-19.
Moderna's phase three clinical trial included 30,000 participants, half of which got the vaccine. There were 185 cases of COVID-19 in the placebo group and 11 in the vaccine group. Therefore, Moderna announced that its vaccine was 94.1% effective in protecting against COVID-19.
Older adults: Pfizer's vaccine was 93.7% effective in people aged 57 and above. Moderna's vaccine was 100% effective in people aged 65 and above.
People with pre-existing conditions: Both Moderna and Pfizer vaccines were tested on people with pre-existing conditions, such as diabetes, lung disease, heart disease, HIV and obesity. Moderna's vaccine was 95.9% effective in this group and Pfizer's vaccine was 95.3% effective.
Men vs women: Both vaccines were about 95% effective in men and a little over 93% effective in women.
Get Mira - Health Benefits You Can Afford.
Get doctor visits, lab tests, prescription, and more. Affordable copays. Available in 45+ states. Only $45/month on average.
Both Vaccines Made With mRNA
Both Pfizer and Moderna created vaccines that use genetic material from the virus, or mRNA (messenger RNA). mRNA vaccines give instructions for our cells to make a spike protein. That protein is recognized by our immune system, which triggers an innate immune response and the production of antibodies.
mRNA vaccines do not affect our DNA at all; in fact, they do not even enter the nucleus of our cells, which is where our DNA is stored. The structure of the mRNA molecules used in the Pfizer and Moderna vaccines are different. That's why the vaccines require different storage temperatures.
Moderna's Vaccine Can Be Stored at Warmer Temperatures
Due to the mRNA technology used in the vaccines, they must be stored at specific temperatures. Pfizer's vaccine must be stored at -94 degrees Fahrenheit, which is much colder than a regular freezer temperature. As a result, this vaccine must be transported using special storage and dry ice to maintain the necessary temperature. At 25 degrees Fahrenheit, the Pfizer vaccine can last 5 days.
Moderna's vaccine must be stored at -4 degrees Fahrenheit, which is about the temperature of a normal freezer. At 25 degrees Fahrenheit, the Moderna vaccine can last 1 month. Because the Moderna vaccine can be stored at warmer temperatures, it may be a better option for more rural areas of the country.
Both Vaccines Require 2 Doses
Both the Pfizer and Moderna vaccines require two doses in order to be effective. It is essential that both doses of the vaccine are taken.
The doses of the Pfizer vaccine must be taken 21 days (3 weeks) apart. The doses of the Moderna vaccine must be taken 28 days (4 weeks) apart. It is important that your second dose of the vaccine was manufactured by the same company as your first dose.
Dr. Ramin Ahmadi, MD, MPH, explains why we need to get two doses of the vaccine. According to Dr. Ahmadi, "During the vaccine study phase, the majority of the recipients developed the neutralizing antibody after the second dose."
"Developing critical antibodies is only one part of immunity against the virus. Memory cells and other immune cells also have to be recruited and developed. While it is possible to become immune after one dose, the second dose ensures that the body has developed the necessary immunity for increased efficacy."
Side Effects Pfizer vs. Moderna
Some people who took the Pfizer and Moderna vaccines experienced mild reactions, such as arm soreness. Below are the most commonly reported vaccine side effects for both vaccines:
Pfizer:
Injection site reaction - 84.1%
Fatigue - 62.9%
Headache - 55.1%
Muscle pain - 38.3%
Chills - 31.9%
Joint pain - 23.6%
Fever - 14.2%
Moderna:
Injection site pain - 91.6%
Fatigue - 68.5%
Headache - 63%
Muscle pain - 59.6%
Joint pain - 44.8%
Chills - 43.4%
It seems as if most vaccine recipients were able to recover within 1-2 days after receiving the injection and did not experience symptoms after that. It is important to note that these side effects are commonly reported after receiving other vaccines as well, such as Shingrix.
Dr. Ahmadi explains that "every good vaccine stimulates the immune system. During the course of this stimulation, some inflammatory substances are released in the body and cause symptoms like aches, fatigue, or fever."
Virtual care for only $25 per visit
Virtual primary care, urgent care, and behavioral health visits are only $25 with a Mira membership.
Cost of COVID Vaccines
The U.S. government bought several hundred doses of COVID-19 vaccines for public use. Therefore, during the pandemic, you should not be charged for the cost of a vaccine.
However, it is possible that people get charged fees for seeing a provider or for the administration of the vaccine. Most private insurance companies, Medicaid, and Medicare will cover the cost of administration. If you do not have insurance, you should be able to get the vaccine for free at state run vaccine facilities, but could be charged for administration at private doctors' offices.
Once the pandemic is over, it is expected that the COVID-19 vaccine will be priced similarly to the annual flu shot, ranging from about $24-$58 per dose. See our article for more information on the price of the COVID-19 vaccines.
Will I Get to Choose if I Want the Pfizer or Moderna Coronavirus Vaccine? It's Not Likely
For the time being, we will likely not be able to choose which COVID-19 vaccine we get. There are not currently enough supplies to vaccinate everyone in the U.S., so for the next few months, we will just have to take whatever vaccine we can get.
By the second half of 2021, there will likely be more vaccines on the market and greater supplies available. At that point, we may be able to choose between several vaccine options.
Will There Be Other Coronavirus Vaccines Available Soon?
While Moderna and Pfizer were the first to get a vaccine approved, others are vaccine candidates following close behind.
On November 23rd, AstraZeneca released promising results from its COVID-19 vaccine trials. When participants were given half a dose of the vaccine followed by a full dose one month later, the vaccine was 90% effective in preventing COVID-19. However, when participants were given two full doses, the vaccine was only 62% effective in preventing COVID-19. Follow-up studies are being completed to determine the most effective dosages.
In addition, Johnson & Johnson is currently enrolling participants for a phase three trial. They are going to be testing the efficacy of both one and two doses of the vaccine.
We will likely see the approval of several other vaccines over the next year. There are currently 13 vaccines in phase 3 clinical trials, 17 vaccines in phase 2 clinical trials, and 41 vaccines in phase 1 clinical trials.
How Long Does Protection Last From COVID Vaccines?
Since the Moderna and Pfizer vaccines use similar technology, they will likely provide immunity for approximately the same amount of time. At this point, it is currently unknown how long immunity will last, but it is likely that everyone will need to get a vaccine booster within the next couple years.
Sources:
https://www.pfizer.com/news/press-release/press-release-detail/pfizer-and-biontech-conclude-phase-3-study-covid-19-vaccine
https://investors.modernatx.com/news-releases/news-release-details/moderna-announces-primary-efficacy-analysis-phase-3-cove-study
https://dipg.org/dipg-research/clinical-trials-for-dipg/side-effects/
https://www.businessinsider.com/moderna-coronavirus-vaccine-side-effects-covid-2020-11
https://www.fda.gov/news-events/press-announcements/coronavirus-covid-19-update-fda-announces-advisory-committee-meeting-discuss-second-covid-19-vaccine
https://www.washingtonpost.com/health/2020/11/17/covid-vaccines-what-you-need-to-know/?arc404=true
https://www.astrazeneca.com/media-centre/press-releases/2020/azd1222hlr.html
https://www.jnj.com/johnson-johnson-initiates-second-global-phase-3-clinical-trial-of-its-janssen-covid-19-vaccine-candidate
https://www.news10.com/news/pfizer-vs-moderna-covid-19-vaccine-whats-the-difference/
https://www.latimes.com/science/story/2020-12-15/how-the-covid-19-vaccines-from-moderna-and-pfizer-compare-head-to-head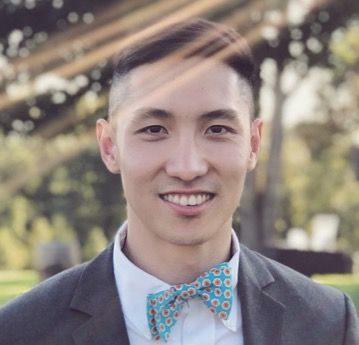 Khang T. Vuong received his Master of Healthcare Administration from the Milken Institute School of Public Health at the George Washington University. He was named Forbes Healthcare 2021 30 under 30. Vuong spoke at Stanford Medicine X, HIMSS conference, and served as a Fellow at the Bon Secours Health System.