Press Release
Mira Unveiled MiraRx and Mira Family Plan - Affordable drug prices for all Americans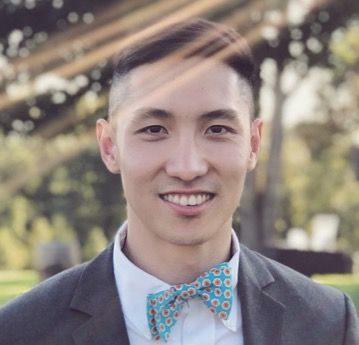 Khang T. Vuong, MHA
11 Jun 2021
I am very happy to announce today that Mira will be releasing two important features that our members have been waiting for a long time:
MiraRx: allowing Mira members to get and compare discounted prices for prescription drugs at over 60,000 pharmacies
Mira Family Member: enabling all active members to add family members and partners
Getting affordable prescription drugs in the U.S. has long been a public pain point ever since the start of modern healthcare.
The advancement in biopharma and the globalization of the drug supply chain also led to an unprecedented rise of the middlemen' an unfortunate phenomenon that manifests itself in opaque and tiered pricing for different classes of the consumer.
To position Mira as the life-long partner for our members, we must create a new way for them to access affordable prescription drugs and bring on family members.
$250 vs. $25 the story of Tamiflu, paying more for the same thing
Take Tamiflu (oseltamivir phosphate), a commonly prescribed antiviral medication to treat influenza A and B (the flu), for instance. The brand is a household brand name, racking in a total sale of $3B a year. But its' opaque pricing remains a headache for many consumers during the flu season every year.
According to GoodRx, insurance companies often only cover a portion of the price, and it varies wildly depending on your insurance policy and which pharmacy you go to.
For those who are lucky to have a top-tier health plan, the copay can be as low as $0, $9, or $25. For the rest who are uninsured or have a high deductible, the out-of-pocket prices can be as high as $250-$350.
Drug prices are also very unpredictable, they could change daily or weekly due to pricing actions from PBM or drug manufacturer. This limits the ability of the consumer to shop - which has been easy said than done.
Researchers from the UK found that Americans pay on average 6 times more for the same prescription in Brazil and 16 times more than in India.
Drug prices can vary wildly depending on your insurance coverage and which phamarcy you go to
Get Mira - Health Benefits You Can Afford.
Get doctor visits, lab tests, prescription, and more. Affordable copays. Available in 45+ states. Only $45/month on average.
Introducing MiraRx' get the lowest drug prices near you
Earlier this year, I had a brief exchange on LinkedIn with Doug Hirsch, founder, and CEO of GoodRx on LinkedIn and I realized how powerful it is to have a prescription portal in which Mira members can search and'see discounted prices nearby in real-time.
From that conversation, we quickly entered into an agreement to leverage the GoodRx API to access discounted pricing at over 60,000 pharmacies nationally.
I worked with our team, Zach Morgan and Lucas Bassetti, for 8 weeks to implement, iterate and test this feature with the existing Mira platform.
The final product did not disappoint. For the first time, all Mira members can get transparent and discounted prices at over 60,000 pharmacies nationwide, previously only available to those with top-tier health plans. But it doesn't stop there, our platform also allows members to compare prices nearby in real time to get the lowest price.
For example, Mira members can now get Tamiflu at 70%-80% off. On top of that, by showing all prices on a map, we found that local pharmacies often have much lower prices compared to big chains.
Instead of paying $45, members can walk across the street and get the same brand for $28 - a 40% discount on the already-discounted price.
You can check our MiraRx here.
Virtual care for only $25 per visit
Virtual primary care, urgent care, and behavioral health visits are only $25 with a Mira membership.
Mira Family Plan' built for the future family unit
From the start, we had numerous member requests for a family plan. But instead of replicating the health insurance model of adding dependents, we took this opportunity to think and design something that not only fits the need of our existing members but will also be flexible enough to accomodate the future family unit.
First, we realized that those who are single today may build a family in the future. And for Mira to become their partner in life, we must create a flexible way for single members to add family members as time goes on.
Second, we believe the definition of a future family unit will be inclusive of everybody around us, not just our biological kinships. As social mobility improves, we already see new kinds of family unit emerges - roomates, civil unions, live-in partners, and group house.
And lastly, we believe that adding family members should not take more than a minute and it should be as easy as adding a new connection on LinkedIn or Facebook.
As a result, all Mira members today will be able to add up to 10 family members via a straightforward process found in the member dashboard. Simply click on, New Family Member and fill out 4 pieces of information, your family member will receive a text notification to join.
The entire process should take less than a minute end-to-end and the monthly/yearly payment will be centralized under the master account. Each family member will enjoy Mira benefits and be able to book an appointment on their own with a separate credit card.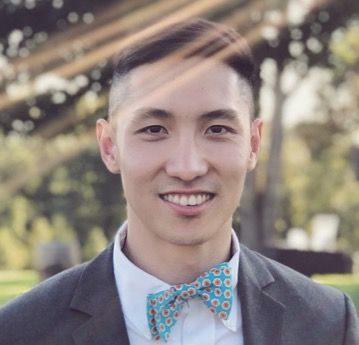 Khang T. Vuong received his Master of Healthcare Administration from the Milken Institute School of Public Health at the George Washington University. He was named Forbes Healthcare 2021 30 under 30. Vuong spoke at Stanford Medicine X, HIMSS conference, and served as a Fellow at the Bon Secours Health System.