Press Release
Mira-Goodbill Introduces Hospital Bill Negotiation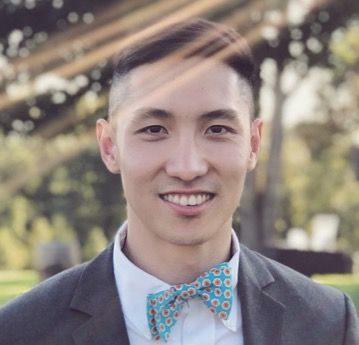 Khang T. Vuong, MHA
20 Apr 2023
In the United States, over 6,000 hospitals serve a staggering 91,388 patients daily - that's the entire population of a small city. While these institutions provide essential care, the financial burden they impose results in stress, anxiety, and even legal consequences for patients. In fact, 1 in 10 adults in the country carries medical debt, with 23 million individuals affected overall.
Despite recent legal requirements for hospitals to disclose their costs, the complexity of these documents renders them virtually inaccessible to the average patient. Plus, 63.8% of individuals either possess a high deductible health plan or remain entirely uninsured, leaving them with alarmingly limited resources to navigate this incredibly convoluted landscape.
The challenge of deciphering hospital bills is a frustration that Jorie Harris, Member Care Lead at Mira, highlights: "To many without a healthcare background, looking at a hospital bill is like facing a maze. It's causing stress, anxiety, and lifelong crippling debt."
Mira to Introduce Technology-enabled Hospital Bill Negotiation Service.
Through comprehensive market research looking at several hospital negotiation companies, we are pleased to announce that Mira has partnered with Goodbill. Effective immediately, all Mira members will get access to top-notch professional negotiators and expert coders who can help reduce their hospital and emergency room bills by many folds.
Goodbill has recognized the urgent need to equip patients with the tools and support necessary to confront these alarming realities. By leveraging technology, Goodbill can review hospital bills on behalf of members, identifying coding errors and pricing discrepancies using advanced software. They've saved members, on average, 20%-60% of their original bill.
Traditionally, appealing hospital charges is a time-consuming process that may take months to resolve. Furthermore, due to the length of the process, patients should initiate their disputes as soon as possible, a daunting task for those balancing work and family obligations. Goodbill takes over the process, streamlining a complex endeavor. By accelerating the resolution timeline to just 1-2 months and charging a small percentage of the savings realized, Goodbill effectively simplifies the patient experience.
Goodbill was able to significantly reduce the burden on a member who was initially faced with paying an overwhelming amount of nearly $20,000. To put this into perspective, that is equivalent to the cost of a brand-new vehicle! Goodbill managed to save this individual almost $6,000.
Get Mira - Health Benefits You Can Afford.
Get doctor visits, lab tests, prescription, and more. Affordable copays. Available in 45+ states. Only $45/month on average.
How It Works
This partnership between Mira and Goodbill aims to empower patients and help them regain control over their healthcare costs. Mira members can easily access this service through the 'Hospital Bills' tile on their Mira Dashboard, which seamlessly directs them to Goodbill's platform. Upon entering their information, members will be asked to authorize Goodbill to negotiate on their behalf.
Members simply select the hospital, upload the bill, and Goodbill's team will handle the rest. "It's like having a team of experts by your side, with a click of a button." - Said Shridhar Gambhir, Product Manager at Mira.
This invaluable service is now included in Mira memberships at no additional fee, alleviating the emotional distress often associated with negotiating medical expenses. If no savings are realized, the patient owes nothing. Goodbill has extended an exclusive negotiation service charge of 10% based on the final savings for all Mira members compared to the 15% typically charged.
Virtual care for only $25 per visit
Virtual primary care, urgent care, and behavioral health visits are only $25 with a Mira membership.
Combating Healthcare Costs With Tech
Mira's commitment to patient support extends beyond this partnership. In 2022, the organization saved its members over $500,000 in medical costs, primarily through discounted lab tests. Additionally, Mira recently introduced vision benefits at no extra cost and plans to expand its offerings to include dental services.
As healthcare costs continue to rise and transparency remains elusive, Mira and Goodbill's collaboration offers a beacon of hope for patients seeking a more equitable and navigable medical industry. By continually striving to improve access to healthcare and simplifying the complex landscape of medical expenses, Mira and Goodbill are championing a transformative approach to patient empowerment.
Mira gives access to a full suite of in-person and virtual medical services, mental health, lab tests, prescriptions, vision, and now hospital bill negotiation. Our unwavering commitment to providing support and resources for those navigating the medical industry signifies a promising shift toward a more equitable and patient-centric healthcare experience.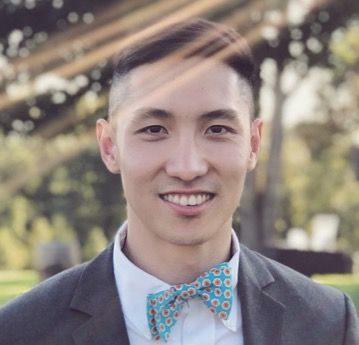 Khang T. Vuong received his Master of Healthcare Administration from the Milken Institute School of Public Health at the George Washington University. He was named Forbes Healthcare 2021 30 under 30. Vuong spoke at Stanford Medicine X, HIMSS conference, and served as a Fellow at the Bon Secours Health System.