Health Insurance
Health Insurance Alternatives For Small Business - 2023 Guide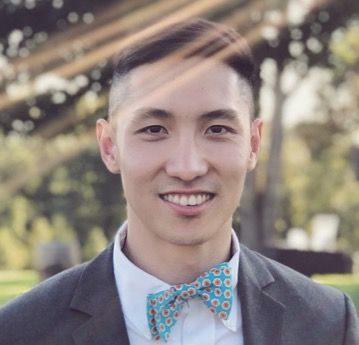 Khang T. Vuong, MHA
12 Jul 2023
According to the Bureau of Labor Statistics, benefits account for 1 in 3 dollars spent in total compensation in 2023. With healthcare being a significant portion of that, finding the right health benefits for small businesses is a burden most owners have to face.
On average, it could cost $40,000 on average to cover health insurance for 10 employees annually at a 60% cost-sharing scenario, ($3,960 of the $6,600 total annual premium per employee). And, this does not include the amount the employee has to pay in for premiums, plus copays and out-of-pocket expenses when getting care.
| | Per year | % |
| --- | --- | --- |
| Total Compensation | $ 68,224.00 | 100% |
| Wages and salaries | $ 46,176.00 | 68% |
| Total benefits | $ 22,048.00 | 32% |
| Health & other insurance | $ 7,072.00 | 10% |
| Paid leave | $ 4,576.00 | 7% |
| Supplemental pay | $ 2,080.00 | 3% |
| Retirement and savings | $ 2,704.00 | 4% |
| Legally required benefits | $ 5,408.00 | 8% |
Am I required to provide health benefits?
If you have 50 or more employees, yes. If you have less than 50 employees, it is optional.
As of 2023, companies with 50 or more employees are subject to the Affordable Care Act (ACA)'s employer mandate, which requires them to offer affordable group health insurance that includes essential benefits to their full-time employees. If a large business does not offer coverage, it may be subject to a penalty. The ACA sets minimum limits on cost sharing for large employers, including:
A deductible of no more than $7,950 for individual coverage and $15,800 for family coverage in 2023.
Coinsurance of no more than 20% for in-network services.
A maximum out-of-pocket limit of $8,700 for individual coverage and $17,400 for family coverage in 2023.
What Are Alternatives to Traditional Health Insurance For Small Business
Instead of traditional health insurance plans, small businesses can choose alternatives such as self-funded insurance, health reimbursement arrangements (HRAs), group health insurance captives, or by using Mira to reduce costs while ensuring adequate healthcare coverage for employees.
Self-Funded Insurance - Long-term Savings But Very High Upfront Cost
Self-funded insurance refers to an arrangement where employers assume the financial risk for providing healthcare benefits to their employees. This option can result in cost savings due to lower administration fees and exemption from certain state insurance regulations. A case study of revealed that it saved around 20% on healthcare costs after switching to self-funding.
How much does it cost to become self-funded?
1st-year estimate for 10 employees: $10,000 set up fee. + $200,000 reserve
While becoming self-funded can generate cost-saving long-term, it has a very high upfront cost. The setup fee will typically range from $1,000 to $10,000, depending on the complexity of your plan. The administrative and claims processing fees will typically range from 1% to 3% of your total healthcare costs.
In addition to these fees, you will also need to set aside money to cover potential claims. For example, a small company with 10 employees and a $1 million annual healthcare budget might need to set aside $200,000 to cover potential claims.
Get Mira - Health Benefits You Can Afford.
Get doctor visits, lab tests, prescription, and more. Affordable copays. Available in 45+ states. Only $45/month on average.
Health Reimbursement Arrangements (HRAs) - Flexible, But Doesn't Solve For Costs
Instead of sponsoring the plans aka paying for health insurance premiums, HRAs are employer-funded allowances that reimburse employees for incurred medical expenses and health insurance premiums up to a certain amount. This alternative allows companies greater flexibility in managing healthcare expenses.
Though this mitigates the administrative complexity of managing and negotiating health insurance for the companies, it does not solve the cost issue for employees. Because this approach requires employees to shop on the ACA marketplace independently, the plan selection might not be ideal. Our research found that the average monthly premium for a Bronze-level plan starts at $450 and could be as high as $700 in some markets with $3000-$6000 in deductible.
There are two types of HRA, most notably ICHRA and QSEHRA. Read more about how to decide which is best for you here: ICHRA vs. QSEHRA: Understand Health Reimbursement Accounts
| features | ICHRA | QSEHRA |
| --- | --- | --- |
| Availability | Available to businesses of any size. | Only available to small businesses with fewer than 50 employees. |
| Reimbursement Flexibility | Employers can offer different reimbursement amounts based on factors like job class, location, dependents. | All employees receive the same reimbursement amount. No variable factors allowed. |
| Contribution Limits | No maximum contribution limit. | Contribution limits exist. As of 2020, $5,250 for self-only employees and $10,600 for employees with a family. |
How much does it cost to set up HRAs?
1st-year estimate for 10 employees: $2000 set up fee + $54,000 to reimburse for premiums
Setting up HRAs is relatively affordable, on average $10-$30 per employee per month + administrative fees around $100-$200. The company must set out an allowance for each employee to shop for insurance plans on their own, ranging between $200-$500.
Group Health Insurance Captives - Novel But Hard
Group health insurance captives are another alternative where multiple companies pool their resources to share the risk associated with providing health benefits. This model can lead to cost savings due to shared risk and economies of scale. By pooling resources and risks, small businesses can access insurance plans typically available only to larger corporations. This approach often results in lower premiums and greater control over benefits design.
What's the difference between small business health insurance vs. group health?
By joining the larger pool of risks via a PEO, smaller companies can leverage better purchasing power to lower rates by 10-15%. Though this is a novel approach, companies still rely on the mercy of large insurance companies that have high market shares like United and Aetna.
Virtual care for only $25 per visit
Virtual primary care, urgent care, and behavioral health visits are only $25 with a Mira membership.
Combining HRAs + Mira - Most Budget-friendly Approach
Mira is an innovative health benefits solution that allows companies to offer non-hospital care for employees at only $55/month per person. Mira could be paired with a high deductible or catastrophic plan, reimbursable via an health reimbursement account (HRA) to cover a comprehensive spectrum of care. Instead of sponsoring the plans, offering both HRA and Mira makes a great compromise and solves both flexibility and costs.
How much does this cost?
1st-year estimate for 10 employees: $6,600 for Mira
Mira costs $6,600 to cover 10 employees per year. The cost of ICHRA depends on the allowance amount you set for each employee.
How to set this up?
To sign up for Mira: https://www.talktomira.com/for-employers . Mira covers in-person urgent care, virtual care, mental health therapy, lab tests, prescription discounts, vision, and gym discounts.
Add your employees to Mira
Open an ICHRA: https://www.takecommandhealth.com/take-command-pricing
Add your employees to ICHRA
Frequently asked questions
How much does health insurance for a small business cost? The cost of health insurance for a small business varies considerably based on the size of the business, the health of employees, and the state in which the business operates. As per the National Business Group on Health, in 2020, the average annual premium per employee for employer-sponsored family health coverage was $21,342, with businesses typically paying around 82% of this cost.
What are some alternatives to traditional small business health insurance? Alternatives to traditional small business health insurance include Health Reimbursement Arrangements (HRA), self-funded insurance plans, group health insurance captives, and health management programs.
How do self-funded insurance plans work? Self-funded insurance plans work by having the employer themselves assume the financial risk for providing healthcare benefits to its employees. Rather than paying fixed premiums to an insurance company, employers pay for a portion of each claim as they are incurred.
What is a Health Reimbursement Arrangement (HRA), and how can it benefit a small business? An HRA is an employer-funded plan that reimburses employees for incurred medical expenses and sometimes insurance premiums. It can benefit small businesses by offering tax advantages, flexibility in plan design, control over costs, and improves employee satisfaction.
What is a group health insurance captive? A group health insurance captive is an arrangement where companies pool their healthcare risks together forming a single entity for purchasing health coverage thereby reducing individual risk and negotiating better terms with insurers.
How can health management programs reduce small business healthcare costs? Health management programs can reduce small business healthcare costs by promoting preventive care and healthier lifestyles among employees. Programs like smoking cessation, weight loss programs, and routine preventive screenings can help prevent chronic diseases that are expensive to treat.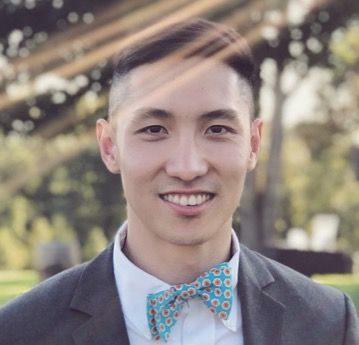 Khang T. Vuong received his Master of Healthcare Administration from the Milken Institute School of Public Health at the George Washington University. He was named Forbes Healthcare 2021 30 under 30. Vuong spoke at Stanford Medicine X, HIMSS conference, and served as a Fellow at the Bon Secours Health System.