Press Release
Former Urgent Care Association CEO to Join Mira as an Advisor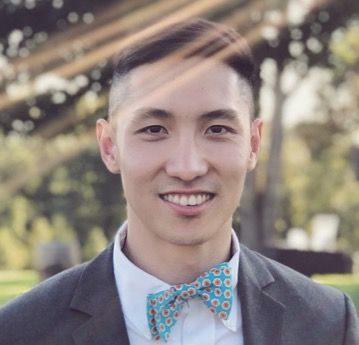 Khang T. Vuong, MHA
28 Apr 2021
Mira, a digital health startup helping uninsured people access affordable healthcare, today announced the addition of three new industry advisors.
Laurel Stoimenoff, former CEO of the Urgent Care Association.
Phil Poley, former Managing Director at Accenture Health and former COO of Massachusetts Medicaid.
Elliott Poppel, former CEO of RobinHealth and current Product Management Lead at Facebook.
Mira has grown from being in less than 19 states this time last year to more than 35 states and is looking to provide their healthcare service nationwide. Each of these advisors will work closely with selected internal teams to help Mira accelerate market expansion, operational efficiency, and platform building.
Mira member distribution by zipcode 2022
"Building a multi-dimensional healthcare company requires a knowledge building capability that is beyond what most startups can handle internally. Meanwhile, getting the best of the best executives at such an early stage could be very challenging. By having Laurel, Phil, and Elliott joining our team, we really get the best of both worlds - having world-class business acumen at such a close proximity, and use that knowledge to experiment at a faster pace. It's a little bit like learning from the past and avoid unforeseen dead ends in the startup journey." - Khang Vuong, Founder & CEO of Mira.
Laurel Stoimenoff - Former President & CEO, Urgent Care Association
Laurel Stoimenoff is a seasoned healthcare executive leader and was previously CEO and board member at the Urgent Care Association. Prior to joining UCA, Laurel was a founder of Continuum Health Solutions, a consulting company that focused on helping the urgent care and outpatient rehabilitation industries. She's worked with large hospital systems, healthcare entrepreneurs, urgent care owners, private equity firms, and outpatient networks to help improve the efficiencies and deliverability of healthcare.
Laurel is a summa cum laude graduate of The Ohio State University School of Allied Medical Professions, earning her degree in physical therapy.
"Access to healthcare remains problematic for too many. The combination of Mira's vision and the seven-day and after-hour access provided by the 10,000 urgent care centers across the country will be a significant step towards affordable access to quality clinicians and setting the course for improved health." - Laurel Stoimenoff, Mira Advisor
Phil Poley - Former Accenture Managing Director, Former MA Medicaid COO
Phil Poley previously worked for Accenture, where he built and led their $2B Health Insurance Exchange and Medicaid Managed Care businesses. Prior to that, he was the COO of Massachusetts Medicaid. He also served as Business Architecture Lead for Healthcare.gov remediation to produce successful open enrollments in 2014 and for 6 years thereafter.
Phil is currently the Vice President for Strategic Accounts at Unite Us, an outcome-focused technology company that builds coordinated care networks to connect health and social service providers together. Phil prides himself in focusing his time and energy on driving transformation in health and human services that make a difference in the lives of those in need.
"I'm thrilled to be an advisor on Mira's board because I think Mira is at the forefront of needed transformation in healthcare. By creating an intuitive, consumer-focused way for accessing care with convenience and cost predictability, Mira is raising the bar for all healthcare organizations." -Phil Poley, Mira Advisor
Get Mira - Health Benefits You Can Afford.
Get doctor visits, lab tests, prescription, and more. Affordable copays. Available in 45+ states. Only $45/month on average.
Elliott Poppel - Current Facebook Product Lead, Former CEO RobinHealth
Elliott Poppel is a Product Management Lead at Facebook where he's worked on Ads, Facebook Reality Labs, and currently works on distributed work efforts. He was previously the CEO & Co-Founder of RobinHealth, a direct-to-consumer healthcare platform, improving patient outcomes and increasing access through a conversational user interface and delivery-only pharmacy experience. Prior to co-founding Robinhealth, Elliott was CEO and Founder of App.io, and before that he worked in venture capital.
He graduated from Northeastern University with a B.S. in Business Administration, focusing on finance and marketing.
"The Mira team is building technology in such a uniquely patient-first way. I'm excited to share my experience as they navigate the complex and important intersect between tech and healthcare. I see so much potential in what Khang and team are building and what value it will bring to patients." - Elliott Poppel, Mira Advisor
Virtual care for only $25 per visit
Virtual primary care, urgent care, and behavioral health visits are only $25 with a Mira membership.
About Mira
Mira builds the next-generation health delivery network, helping 86 million uninsured and underinsured Americans get affordable healthcare, regardless of insurance status.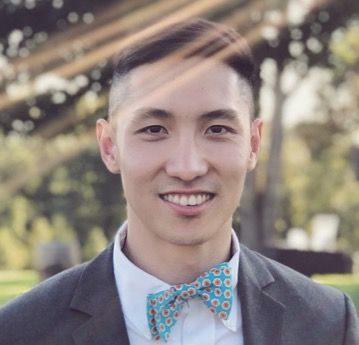 Khang T. Vuong received his Master of Healthcare Administration from the Milken Institute School of Public Health at the George Washington University. He was named Forbes Healthcare 2021 30 under 30. Vuong spoke at Stanford Medicine X, HIMSS conference, and served as a Fellow at the Bon Secours Health System.