Public Health
Everything You Need To Know About The Biden-Harris Plan To Combat The COVID-19 Pandemic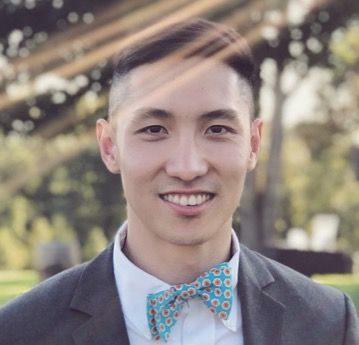 Khang T. Vuong, MHA
9 Feb 2021
What to know about the seven-point plan to curb COVID-19
Even as the United States approached 25 million COVID-19 cases in January along with 406,000 COVID-19 related deaths; only 2.1 million people have received two doses of the COVID-19 vaccine- this represents less than 0.7% of the total United States population.
For the U.S. to reach herd immunity, it's estimated that 75% of the population must have immunity via natural infection or vaccination - the latter is preferred.
On Thursday, January 21, 2020, the new Biden-Harris Administration released a 21-page strategy to combat the pandemic titled "National Strategy for the Covid-19 Response and Pandemic Preparedness". The plan comprises seven key points that we have summarized in this article.
Restore trust with the American people
The administration is planning to establish a decision-making structure driven by science and data. Experts from the Centers For Disease Control (CDC) will also have a more frequent cadence to brief the public. A set of response indicators will be established and shared with the public. The CDC will still maintain a county-level COVID-19 dashboard. Disadvantaged communities will be prioritized and nationwide public health campaigns will be rolled out to kickstart the efforts.
Mount a safe, effective, and comprehensive vaccination campaign
To ensure all eligible Americans receive the Covid-19 vaccine and reach herd immunity as soon as possible, the Administration will end policy holding back vaccine doses as well as establishing more community vaccine centers in places like stadiums, conference centers, pharmacies, and retail stores.
Another important thing to know is that President Biden stated that he will work with Congress to expand the FAMP program to cover 100% of the vaccine cost for Medicaid enrollees. Medicaid programs are run by states, and this move will help reduce the cost burden states have to bear.
Get Mira - Health Benefits You Can Afford.
Get doctor visits, lab tests, prescription, and more. Affordable copays. Available in 45+ states. Only $45/month on average.
Mitigate spread through expanding masking, testing, data, treatments, health care workforce, and clear public health standards.
There will be a big push to implement a masking mandate nationwide by working with state government officials. On January 20, 2021, President Biden signed an Executive Order Protecting the Federal Workforce and Requiring Mask -Wearing which will mandate mask-wearing in all federal buildings, lands, and by federal employees and contractors.
There will be several Executive Orders to scale and expand testing and fund therapeutics and COVID-19 treatment programs.
Immediately expand emergency relief and exercise the Defense Production Act.
The Administration is looking to issue a memorandum to bolster FEMA's (Federal Emergency Management Agency) response to the COVID Pandemic. The Defense Production Act will be enacted to expand the Personal Protective Equipment (PPE) production.
The federal government will focus on the near-term goal of building a stable, secure, and resilient supply chain with increased domestic manufacturing in four key critical sectors :
Antigen and molecular-based testing;
PPE and durable medical equipment;
Vaccine development and manufacturing;
and Therapeutics and key drugs.
Safely reopen schools, businesses, and travel while protecting workers.
Commit to reopen the majority of K8 schools within the first 100 days. Call on Congress to provide at least $130 billion in dedicated funding to schools, $350 billion in flexible state and local relief funds that will help districts avoid layoffs and close budget gaps, $25 billion in emergency stabilization to support hard-hit child care providers through the pandemic, $15 billion to help families struggling to afford child care.
Additionally, safe travel will be promoted to jump-start the economy.
Virtual care for only $25 per visit
Virtual primary care, urgent care, and behavioral health visits are only $25 with a Mira membership.
Protect those who are most at risk and advance equity, including across racial, ethnic, and rural/ urban lines
Establish the COVID-19 Health Equity Task Force to address health disparities in COVID-19 responses. Communities at risk and communities of color will be supported via multiple efforts to make sure vaccine distribution and COVID-19 treatments are available.
Restore U.S. leadership globally and build better preparedness for future threats.
Rejoin the World Health Organization. The United States will support the Access to COVID-19 Tools (ACT) Accelerator, join the COVID-19 Vaccines Global Access (COVAX) Facility and immediately restore the White House National Security Council Directorate For Global Health Security and Biodefense.
Source:
https://int.nyt.com/data/documenttools/national-strategy-for-the-covid-19-response/c7bd8ecb9308d669/full.pdf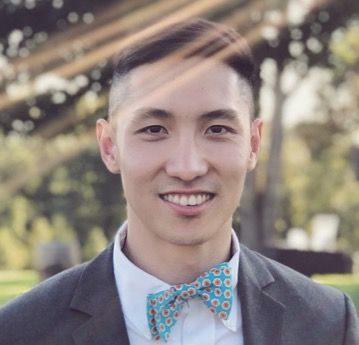 Khang T. Vuong received his Master of Healthcare Administration from the Milken Institute School of Public Health at the George Washington University. He was named Forbes Healthcare 2021 30 under 30. Vuong spoke at Stanford Medicine X, HIMSS conference, and served as a Fellow at the Bon Secours Health System.