Press Release
An Eye for An Eye - How Mira Turns The Table on Vision Benefits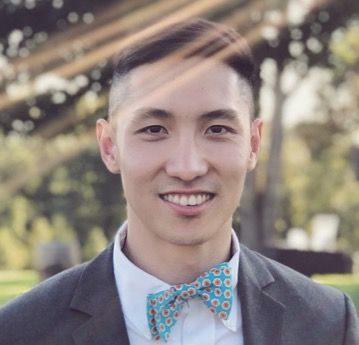 Khang T. Vuong, MHA
9 Apr 2023
4 Big Problems with Vision Benefits Today.
Americans today devote as much time looking at a screen as they do sleeping (if you're lucky to have a 7-hour nightly sleep). With the rise of screen usage and associated health issues, the vision care market is forecasted to double in size to reach a whopping $170B by 2032. While 2 in 3 need some form of vision correction, only half have access to vision benefits. And even when insured, many failed to reap significant value from existing plans, largely due to 4 reasons that we discovered:
1. Opaque mark-ups: As part of the product development process at Mira, our own market study found that prices of prescription glasses are being marked up between 800% and 1000%, and as high as 2000% in the luxury segment. This means consumers are spending over $200 for a pair of glasses that costs as little as $20 wholesale.
2. Convoluted benefits design: Vision insurance carriers rely heavily on this opaque markup phenomenon to attract members and employers. They artificially inflate retail prices many times over and then provide steep discounts or member rates to increase value perception—a widespread tactic called "high-low pricing."
3. La La land pricing: We also observed that carriers and brokers have very little standardization in quoting premiums, often quoting as much as employers are willing to pay, ranging from $100 to $200-$300 annually per employee for the same plan. These figures added up to cost employers a total of $4.2 billion in 2021, a significant expense considering the state of the economy.
4. Misconstrued coverage: Lastly, vision insurance today does not cover as much as people think. While labeled insurance, vision benefits work more like a discount plan but often come with hidden costs. For example, eye care like treatments for injuries, infections, and diseases, are considered medical and therefore not covered.
"The launch of MiraVision strikes at the heart of our ethos. We are serving an increasingly popular demographic—the bulk of middle-income Americans who are more interested in practical-premium solutions rather than luxury ones. We have seen the same shift happening in other industries, starting with premium economy airfares, farm-to-table restaurants, direct-to-consumer e-commerce, and now in healthcare. Mira wants to be at the forefront of that," said Khang Vuong, Founder and CEO of Mira.
Vision Acuity Test From Home - 10 minutes and $20.
According to FairHealth, the patient's cost for a comprehensive eye exam without insurance is $550 for large metro areas like NYC or SF. On top of that, the cost could vary up to four times depending on where you go, making it extremely cost prohibitive, especially for consumers who only need prescription renewal.
With Mira, all members have access to a first-of-its-kind FDA-cleared vision acuity test. Members can access the vision test through the Mira Dashboard and complete it within 10 minutes without leaving home. Within 24 hours, a medical provider will review the results and provide the member with a new prescription.
Get Mira - Health Benefits You Can Afford.
Get doctor visits, lab tests, prescription, and more. Affordable copays. Available in 45+ states. Only $45/month on average.
Seeing is Believing.
"Sure, everyone wants a great pair of glasses. But more than that, people want to be able to see. Mira allows practical consumers to buy into products, not just brands." - said Shridhar Gambhir, Product Manager, Mira.
According to Mira's research, prescription glasses, on average, cost $240 per pair. As the industry consolidates, there are only a few manufacturers left today, namely the Essilor-Luxottica Group, Safilo, and Marchon. Luxottica alone controls nearly a third of the global eyewear market, translating to unyielding price control over other players.
Mira has partnered with Zenni, allowing members to select one of over 2300 styles of glasses with choices of progressive, bifocal, transitions and specialty lenses for as little as $20 per pair with lens included.
Instead of paying for brands, Zenni manufactures similar frames and lenses directly in their factory. By controlling the entire process from start to finish, Zenni is able to pass the cost savings directly to the member. The added transparency allows our members to make the best decisions based on their needs. Furthermore, with Mira, members save even more by getting a 15% discount on all products with Zenni.
Next Day Contacts.
With costs as high as $1000 per year, consumers often resort to stretching the life of their contact lenses. A million people are infected yearly with keratitis in the U.S. A painful infection often caused by improper use includes wearing contacts for longer than recommended.
Instead of having to spend up to an hour on the phone and incur hidden charges, members can get contact lenses shipped directly to their homes at a reasonable upfront price with Mira.
Virtual care for only $25 per visit
Virtual primary care, urgent care, and behavioral health visits are only $25 with a Mira membership.
From end to end - 20x less, 3x faster, and at ZERO additional cost
From a process that could take up to 2-3 weeks of time and north of $700, members can expect to spend only $35 in total for prescription renewal and glasses within roughly one week from order to delivery.
"The ability to compress the cost 20 times from $700 to $35 is a game changer for our members and employers," said Mariana Shuster-Fiorentino, Mira's Partnership Manager.
With Mira, members no longer need to schedule an optometrist appointment, drive to the office with the high cost of gas, take time off work, or rearrange their schedules to be seen. Mira believes that healthcare goes beyond medical, which includes vision care. As screen time is likely to continue increasing, so will the prevalence of eye strain and other vision concerns.
Starting 04/10/2023, all existing Mira members will be enrolled in MiraVision at no additional cost beyond the existing plan. Instead of paying hundreds a year for vision insurance, for an average of $45 a month, Mira today allows members access to a full suite of in-person and virtual medical services, mental health, lab tests, prescriptions, and now vision.
You Don't Stop, So We Won't Either
Internally, we are actively working on making dental care available at a low member's cost, bringing the same transformation to a much-needed segment of care.
We recognize that healthcare is not just about a single need but the person's longevity as a whole. And, poor vision or dental health can have as significant an impact on someone's livelihood, as much as a broken arm.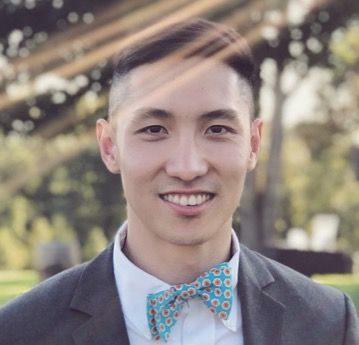 Khang T. Vuong received his Master of Healthcare Administration from the Milken Institute School of Public Health at the George Washington University. He was named Forbes Healthcare 2021 30 under 30. Vuong spoke at Stanford Medicine X, HIMSS conference, and served as a Fellow at the Bon Secours Health System.